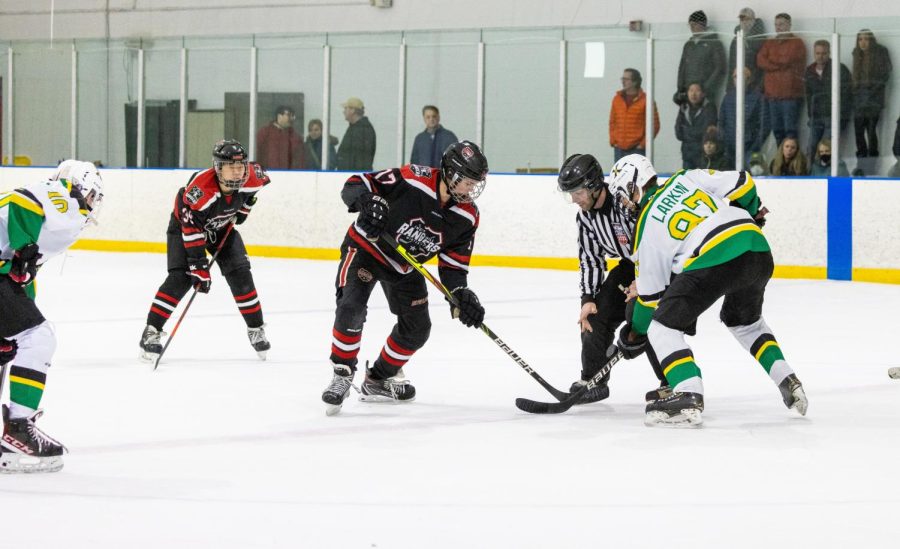 Photo used with permission of M. Haas
Ice Tigers Season Preview
September 22, 2022
St. X fall sports are in full swing at the moment, but winter sports are just around the corner. Swimming and football have naturally in the spotlight, but an up and coming sport for St. X is starting up its season. 
The Ice Tigers are looking to improve their record from of last season's performance. The hockey team has brought in young talent to fulfill their goals of becoming more successful. They have aimed for greater heights and are working to take down some big opponents. 
"This team we have this year is filled with young talent all around," senior forward Brogan Fitzgerald said. "We certainly have higher standards than teams in the past. One main goal we are all working towards is defeating Trinity." 
St. X hockey hasn't beaten Trinity in over ten years, so beating the Rocks seems like a necessary goal to achieve. The handful of talented freshmen will definitely help boost the ability of the team.
While it may be a small program compared to other sports at St. X, they are still building up a powerful inclusive culture on the ice. 
"The players and staff on the hockey team value grit and pride," junior defender Davis Nichols said. "We're taught every day to be prideful in what we have and to never take anything for granted."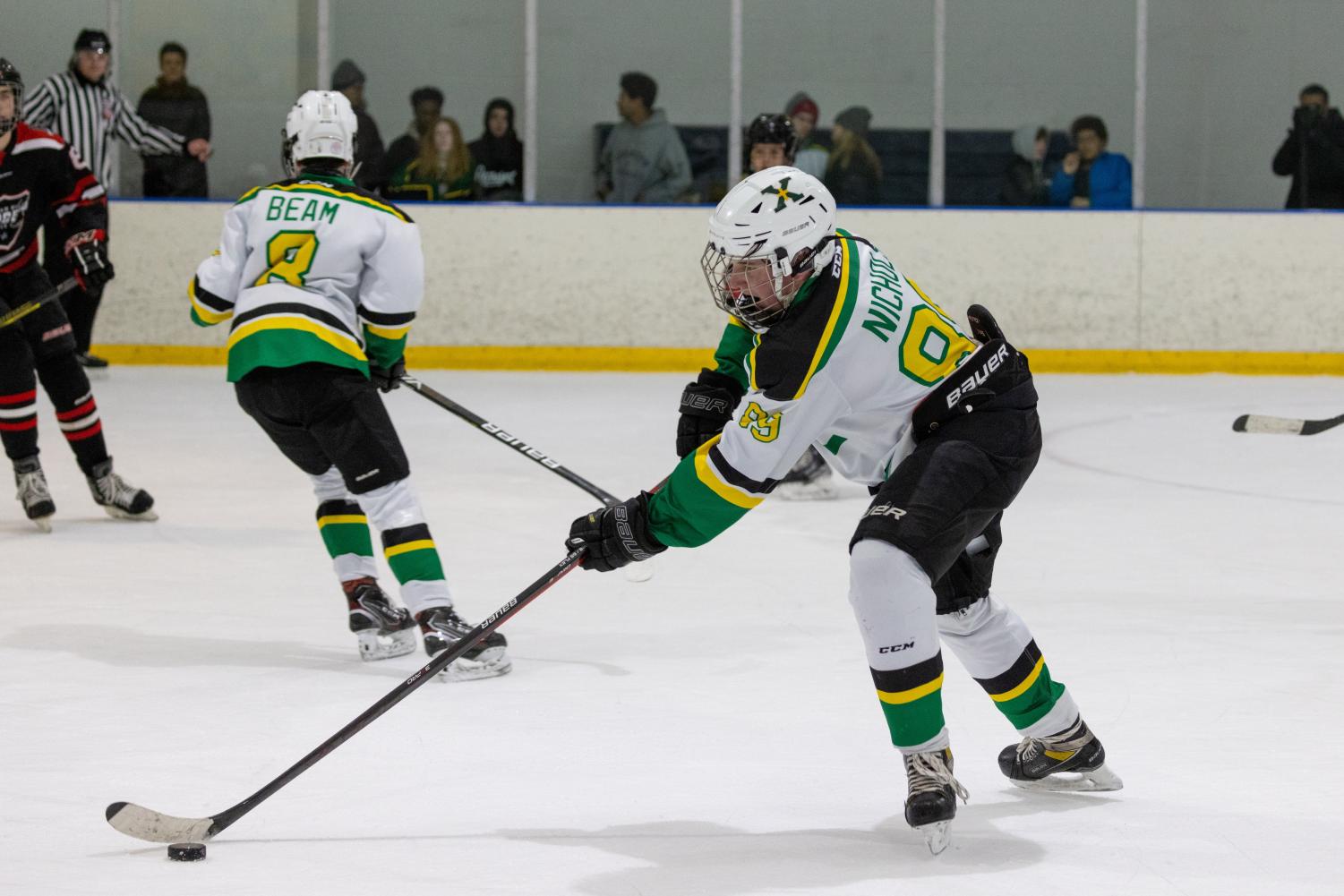 This culture is definitely needed for a program on the rise and all the players are in it together to try and become the best they can be. The Ice Tigers are trying to revive the program back to the glory days of winning state in 2004.
"If we work with our heads low and walk with our heads high, we'll be successful and get the program back to the top," Nichols stated.
The Ice Tigers play their home games at the Iceland Complex, and are looking for student sections at the games to gain some support. 
"The biggest factor in making a name for the sport is getting students and teachers to the games," Fitzgerald said. "When more people come to the games, more people start talking about hockey throughout the school." 
The Ice Tigers have multiple stars for the team with Andrew Larkin being at the top. Larkin scored 52 goals last season as a sophomore, which made him a top contributor in the state. Some other notable names to know are sophomore forwards Nick Beam and Henry Arnold.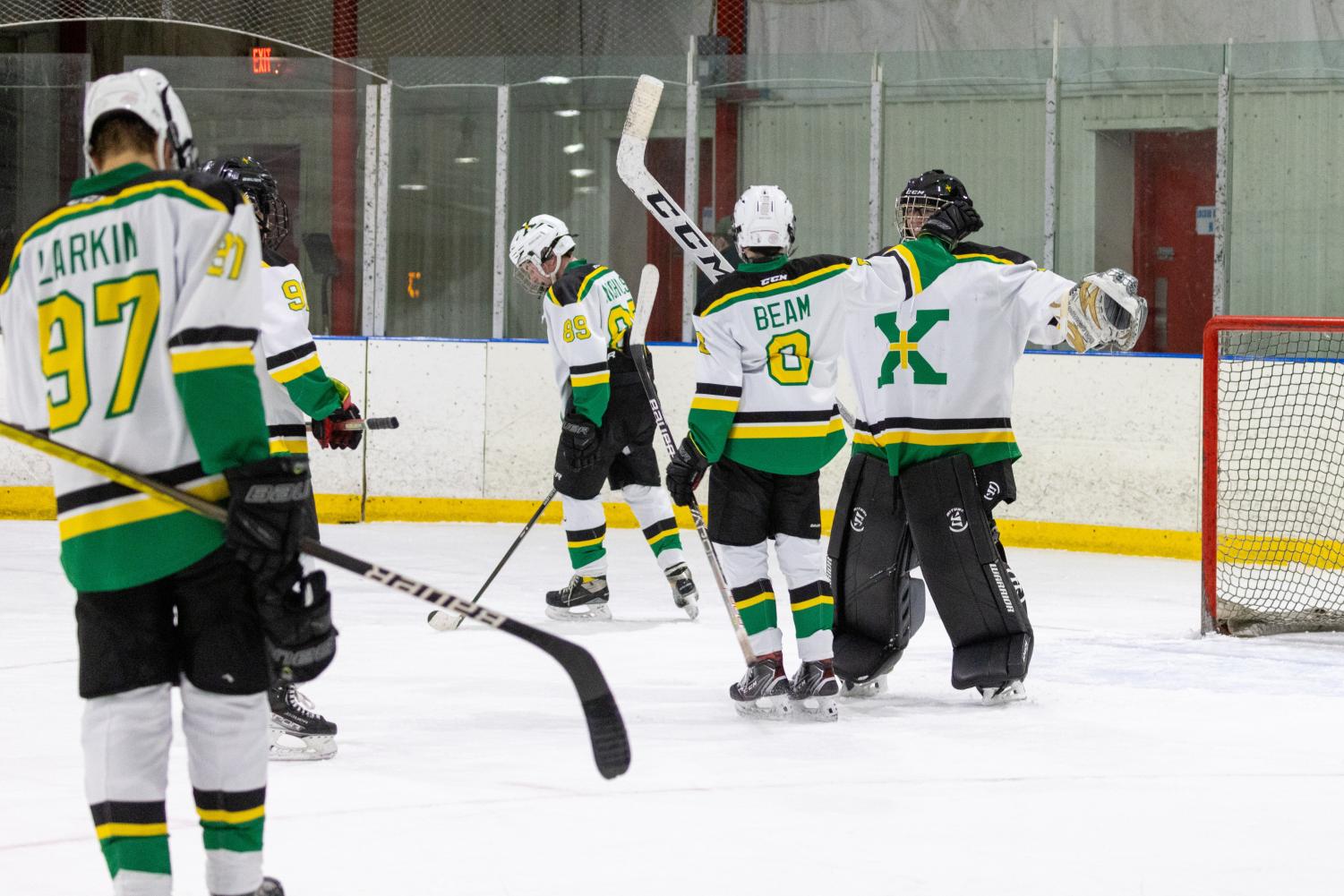 St. X hockey plays a very long season from September to March, and they definitely have many games circled on the calendar. The Tigers dropped the puck for the first time Friday, Sept. 16 with a win against Lexington. They take on Trinity on Dec. 16 and Feb. 24 They will also be looking forward to multiple tournaments throughout the season, including the state tournament in early March. 
The Ice Tigers are on officially on the ice this season and are looking to skate their way back to the top.