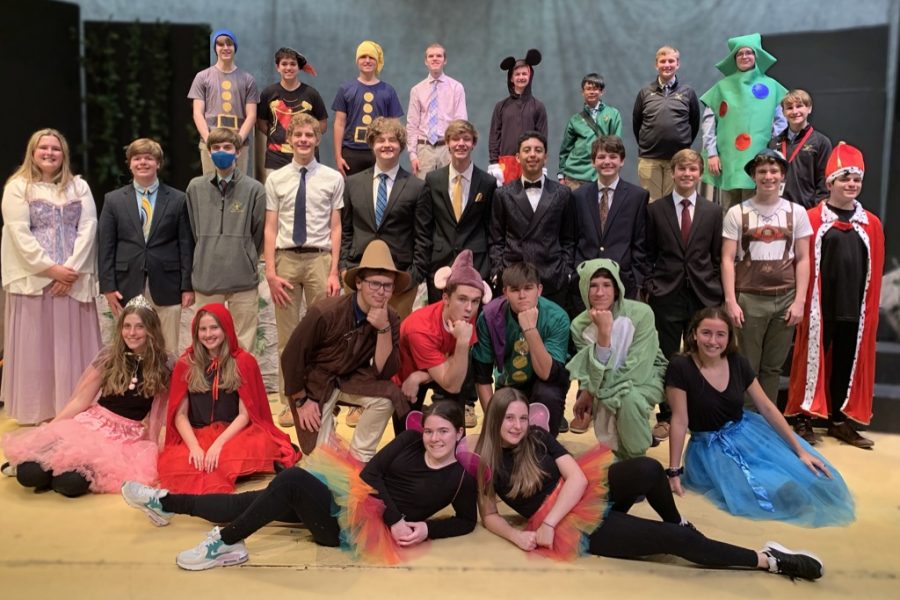 Come See "Brothers Grimm Spectaculathon"
September 16, 2022
Do you like comedy? According to our theater troupe, their production of "The Brothers Grimm Spectaculathon" is the play for you!
The St. X Players are putting on their first of several productions this school year. "The Brothers Grimm Spectaculathon" will set the tone for the rest of St. X's production throughout the school year. The actors and directors are very confident in their preparation that they've done to prepare for this production. This is true because of the fact that they have spent countless hours rehearsing and practicing what it takes to put on a solid St. X production. 
"At some rehearsals, the actors laughed so hard they fell over, and we expect the audience to laugh just as much.  This show also lets students see that there are some things that can be done in a stage play that can't be done in movies," theater director Mrs. Reisert said. "Finally, this play lets students see familiar material in new ways–and see just how much the Disney empire changed what we think we know about fairy tales."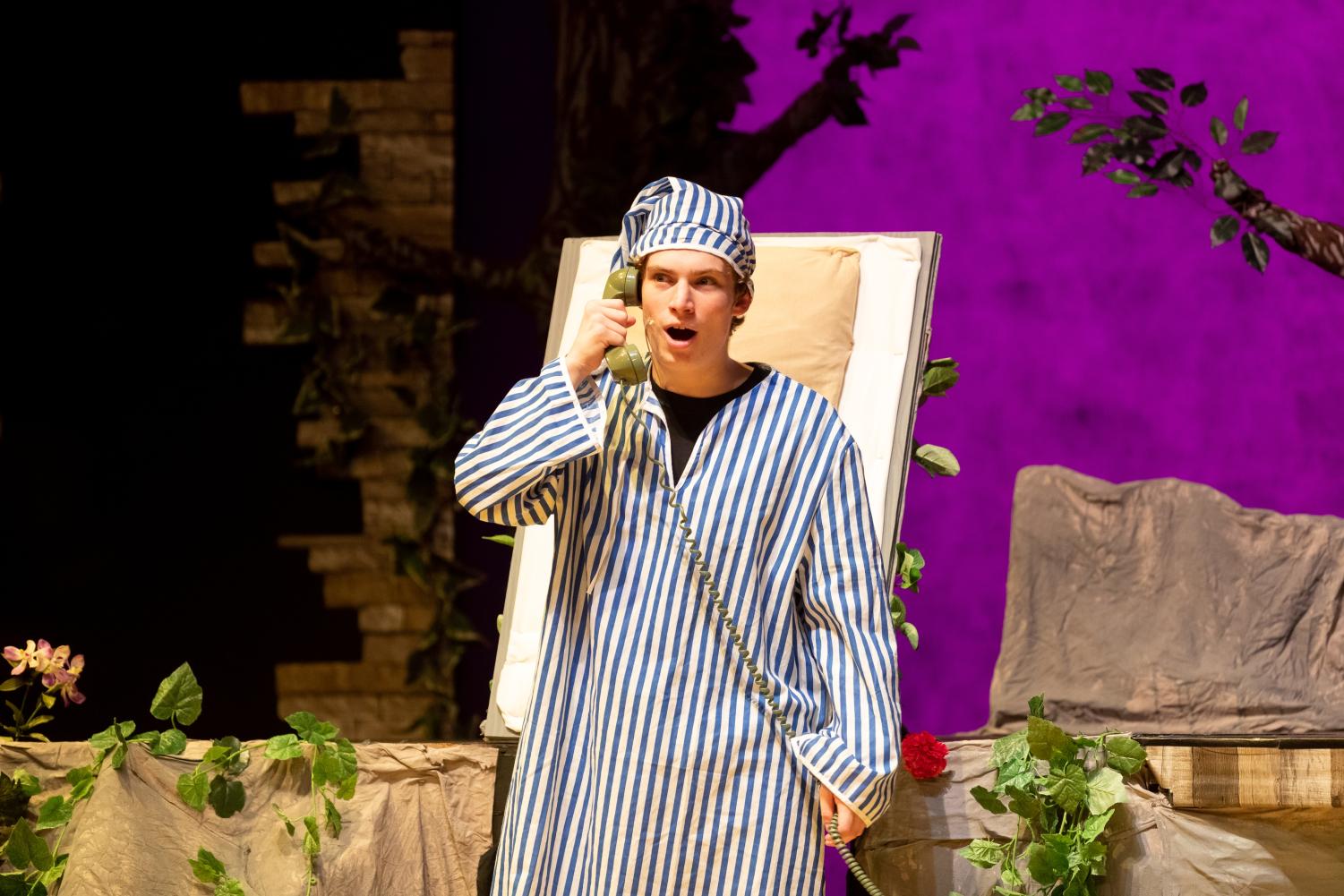 According to our director, major roles are played by Joe Stack, Carter Jury, Killian Allgeier, and Josh Burge. With the important roles of the Storytellers played by Anthony Eisert, Reid McAdams, Ryan Tucker, Carter Guarino, Evan Bockelman, Leo Carias, and Joseph Weis. 
"This group of actors is especially different from other high school theater companies in that we can adapt to changes pretty quickly," said Carter Jury. "If our lines or stage directions are changed we are able to integrate it and get it done in the rehearsal."
The cast and crew is changing its genre of plays this year from serious to funny. The actors are promising some solid humor. 
"Students should come out to see this play because this is a change from our previous shows 'Damn Yankees' and 'Inherit the Wind' of the last school year, which were primarily dramas, having some comedic beats but focusing on the dramatics of the plot," Jury added. "This show is strictly a comedy. Everything is intended to make you laugh or chuckle. I can guarantee at least one joke can get a little chuckle out of any student."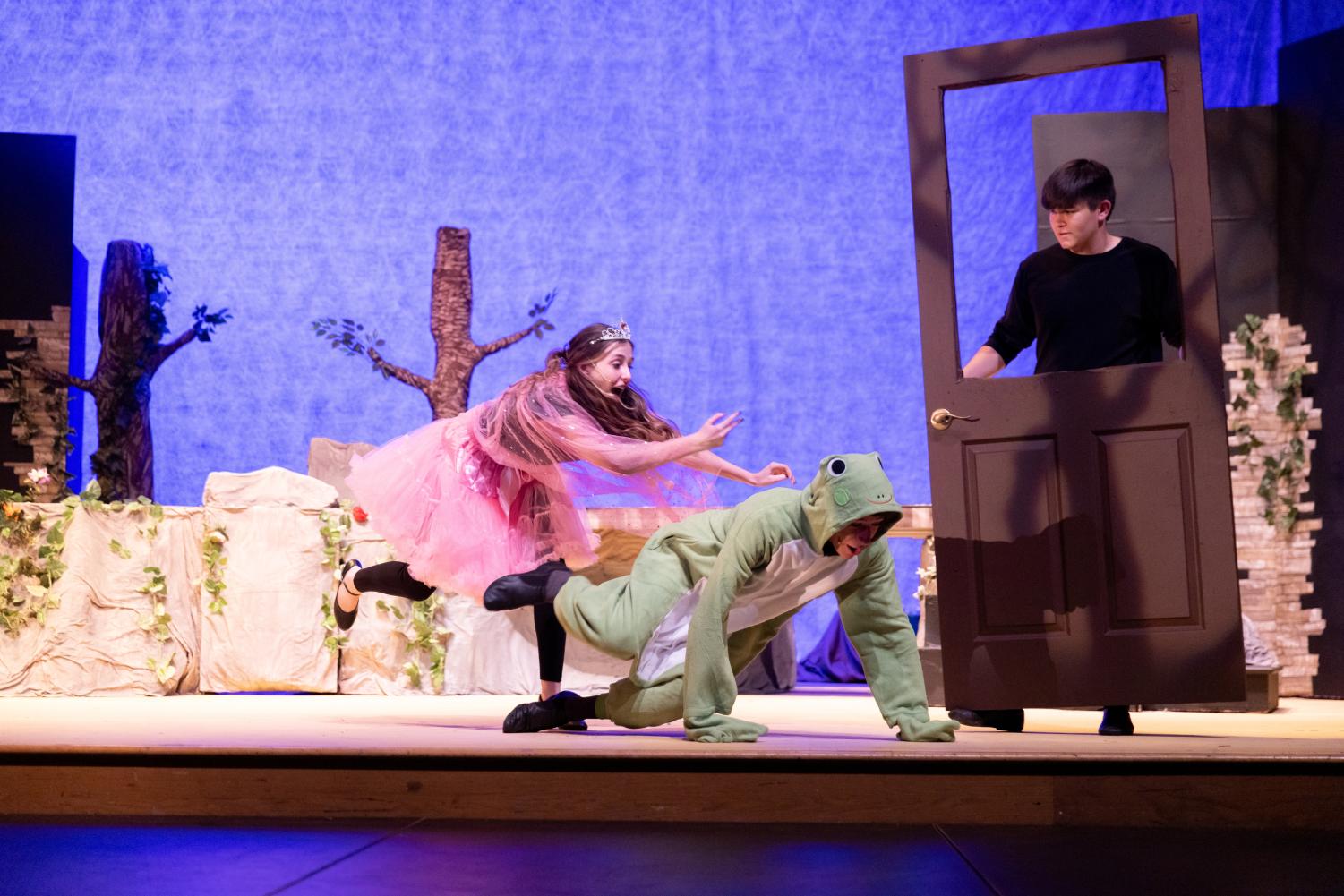 This show is setting up to be quite different from past performances. It resembles the comedy of some classic satirical movies and will keep the audience engaged throughout the whole play. 
"This is very much an ensemble comedy with actors playing lots of different roles as a deliberate part of the humor. This may be the fastest-paced comedy the school has ever performed," Reisert added. "The play is in the comic style of shows like "Monty Python and the Holy Grail"– a spoof of Grimm's fairy tales. There are lots of theatrical twists and surprises, leading to a whirlwind ending."
Show times are Sept. 17 at 7 p.m., Sept. 18 at 2 p.m., and Sept. 20 at 3:15 and 6 p.m., and Sept. 24 at 2 and 7 p.m.