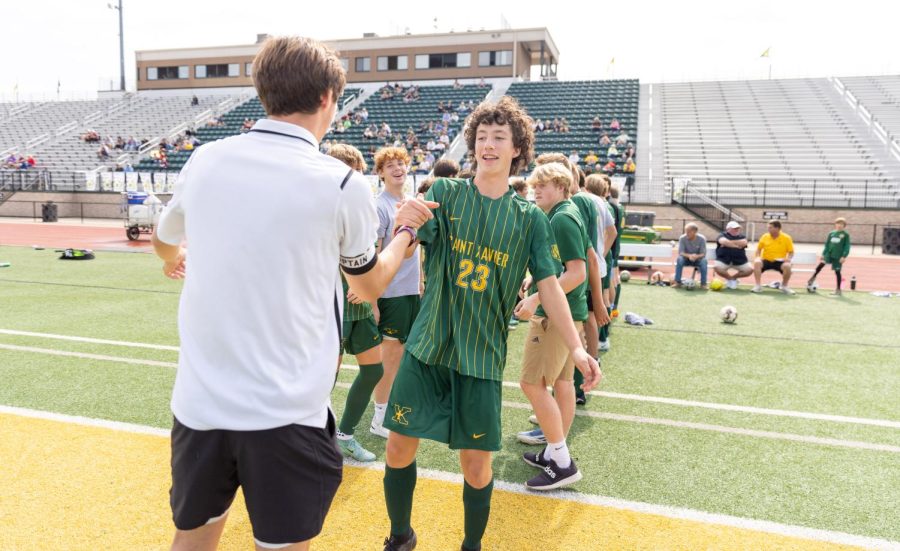 Photo used with permission of M. Haas
Sophomore Striker Stone Work Leads Scoring
September 21, 2022
It's rare to see an underclassman with the most goals scored on the team with a program as elite as St. X with 18 state titles. That is what the Tigers have in Stone Work, a sophomore who is starting at striker and a tremendous force to be reckoned with. 
Work has exceeded expectations thus far. He has two hat tricks on the season–one was in his varsity debut where he had four total goals (two in the opening five minutes).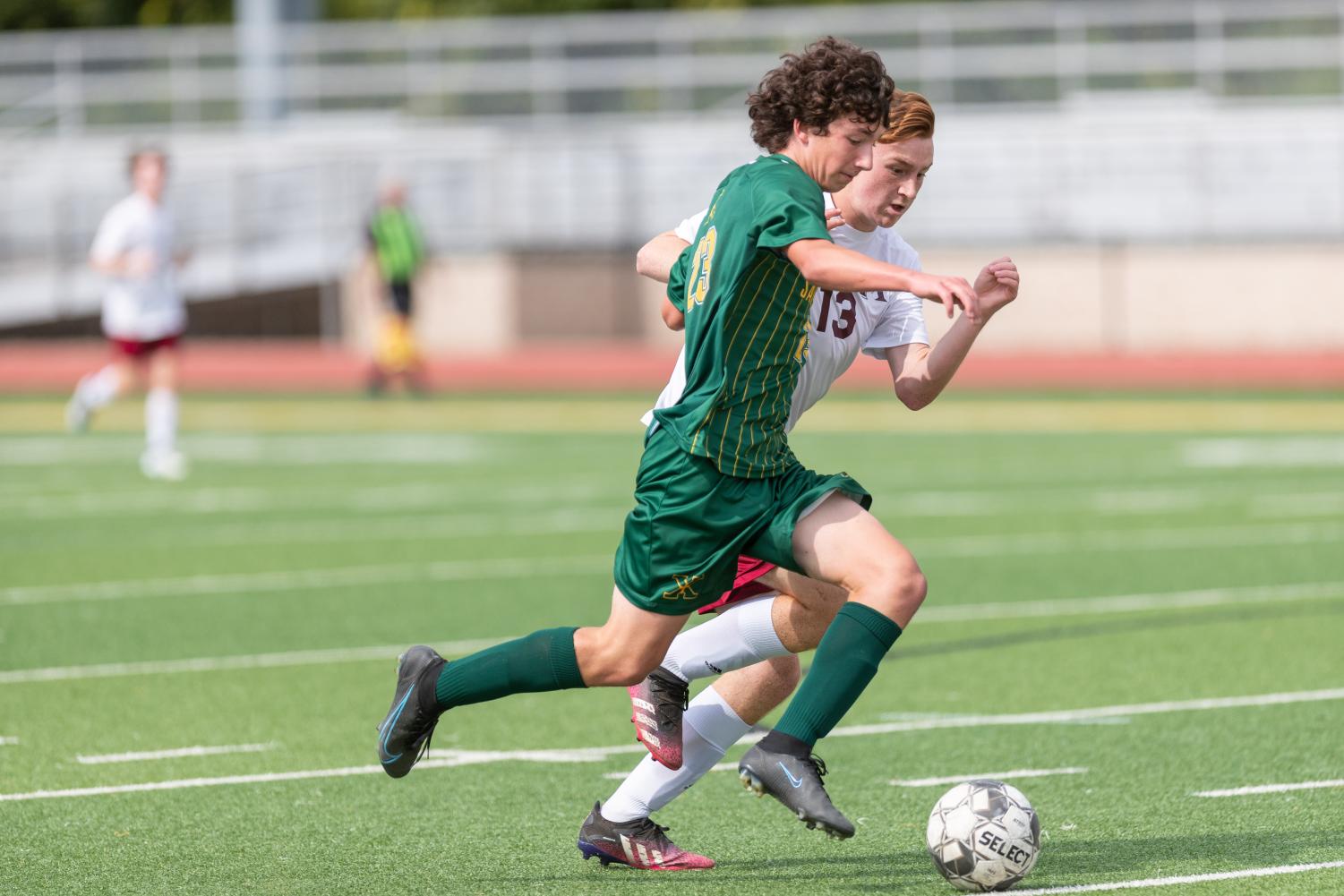 With the soccer team just over halfway through the season, he has a total of 13 goals, averaging more than one goal per game. Last year, St. X's highest goal scorer finished the season with 14 goals in 24 games. Despite his prolific goal scoring, Work is a selfless teammate who prioritizes what is best for the team. 
"I just found a way to fit in on the team. It feels pretty good scoring for the team," Work added. "I think I can keep it up by playing hard every game and working well with my teammates."
Work's varsity teammates have all been very encouraging and helpful, demonstrating the real brotherhood and friendliness at St. X.
"All the upperclassmen leaders have helped me this season, especially Alex Kron and Walker Moorman letting me fit right into the team and by taking me under their wing," Work added.
St. X has had a few underclassmen key contributors on varsity throughout the years. Then-freshmen Kyle Schickel and Kevin Bick in '04 were the last players to have such a significant influence on the squad as Stone Work. 

Work's teammates regard him as a talented and industrious player. Walker Stanberry, who played varsity his sophomore year, and Alvaro Gonzalez see the several advantages of having a player like Stone on the squad.
"Stone makes the team better by scoring goals. It's a pretty simple thing, but we've struggled with it at times," Stanberry said. "We have a lot of guys who can create chances, we just needed a guy like Stone who could put them away."
Stone hopes to help put away the rest of the opponents throughout the year and help lead the Tigers to their 19th state championship. Maybe even break some scoring records along the way.