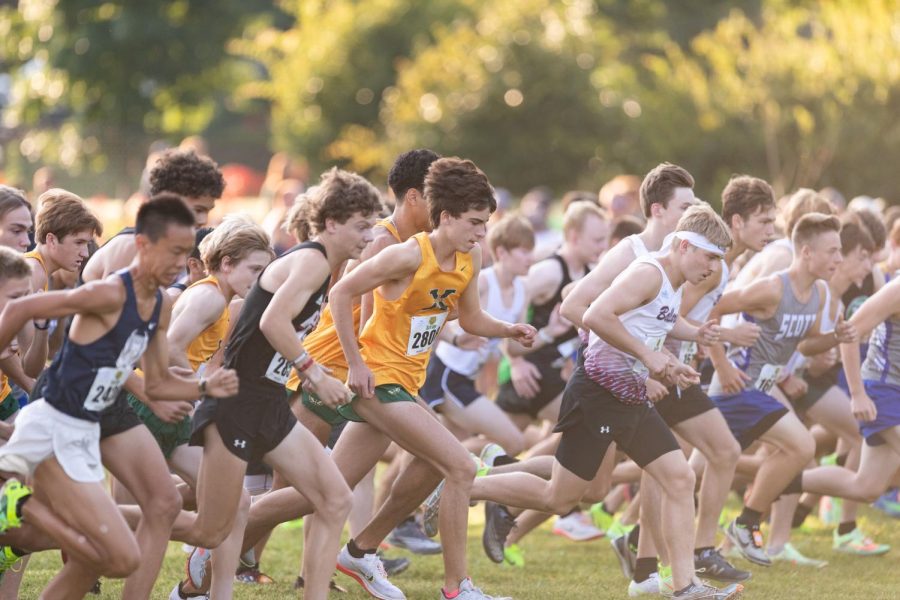 Photo used with permission of M. Haas
Tiger XC Running for State
September 14, 2022
The varsity cross country team is off to a great start, placing first in their first two races. The team returned two runners from last year's team in senior Sami Hattab and junior Tristan Hindorff. The Tigers also have a good amount of young talent in sophomore Thomas Weber and freshman Kaden Wanckett to complement their veteran upperclassmen.
Coach Yochum has instilled a strong sense of community and brotherhood within the cross country program. The runners take pride in this culture.
"I would describe the culture of St. X cross country as a very accepting place," sophomore Thomas Weber said. "Some guys on the team have been running for years, and others may have just started this season. Regardless of your skill level, St. X XC is welcome to all!"
Cross country is a sport that takes extreme discipline and year-round training. The Tiger runners can be found almost every day before and after school running different distances for their workouts.
"During the off-season we continue to train as a team like we would during the normal season. There are plenty of races to do after state including regionals and nationals," junior Tristan Hindorff said. "When the post-season finishes we have a short break before beginning to train for the next season. For us, running is a year round sport and our training is the key to our success"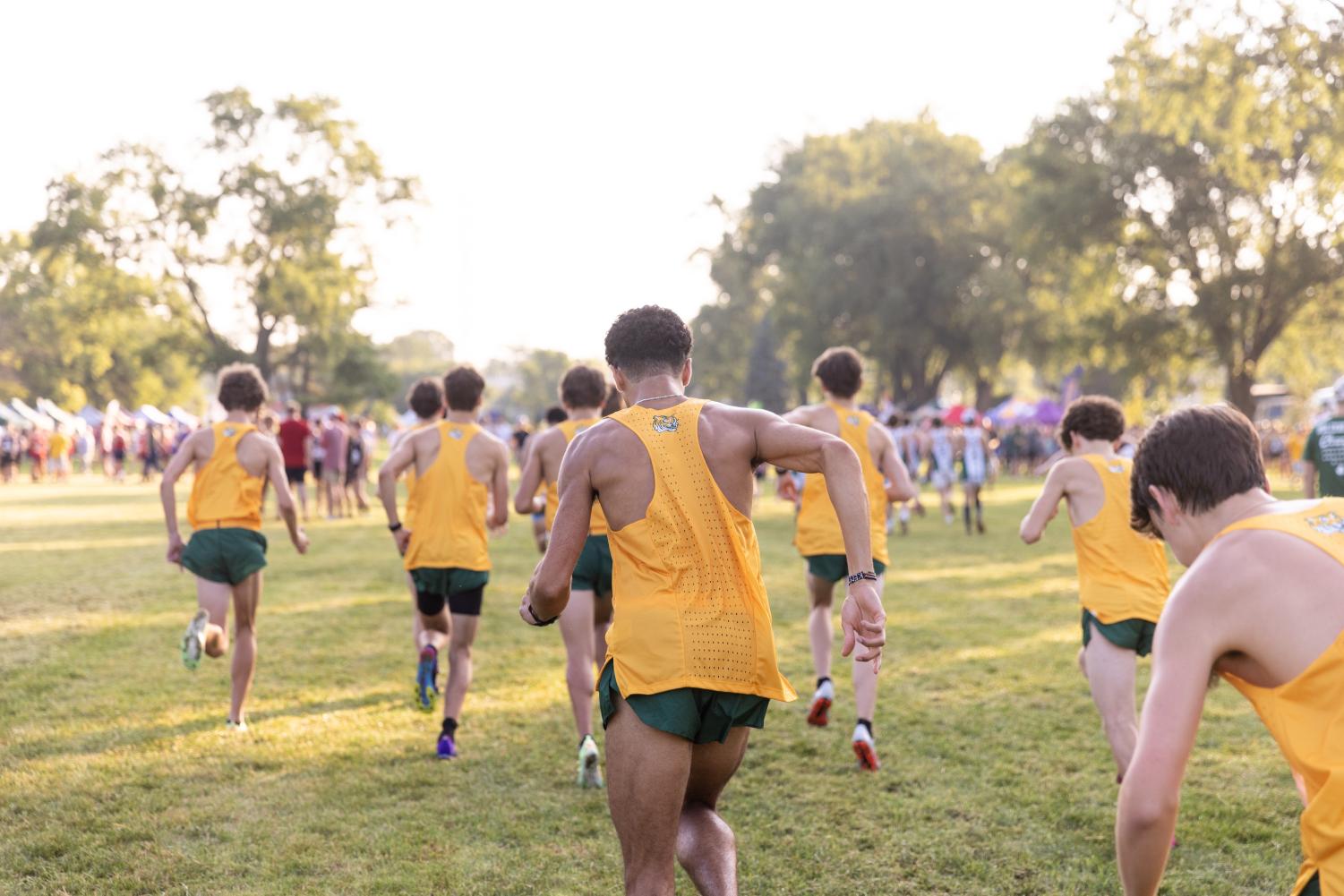 Keeping pace even when it gets tough takes mental fortitude and discipline. The Tigers push their bodies and minds to the limit to keep their pace in order to help the team succeed.
"While I am racing I am always thinking about my position and what competition is around me. I keep an ear out for my splits so I can estimate my pace for the race and see if I am on target," Hindorff noted. "When the going gets rough, I think about my training and how it has proven that I am capable of finishing the race well. Other than that I am focused and trying to pass all the people I possibly can."
The Tigers have their sights set on the state championship meet on Oct. 29. The team has been preparing for a hilly course at Bourbon County Park, which is one of the hardest courses in the state.
"I think a state title is possible, because we have a solid squad this year. The whole team will need some hill readiness in order to take on this year's state course, probably one of the hardest and hilliest courses around" sophomore Thomas Weber said. "We'll need Sami to keep being the fastest dude in the state. We'll also need our 2, 3, 4, and 5 runners in the sub to low-16s this year in the 5k. Most importantly, the team will need to stay healthy and injury-free."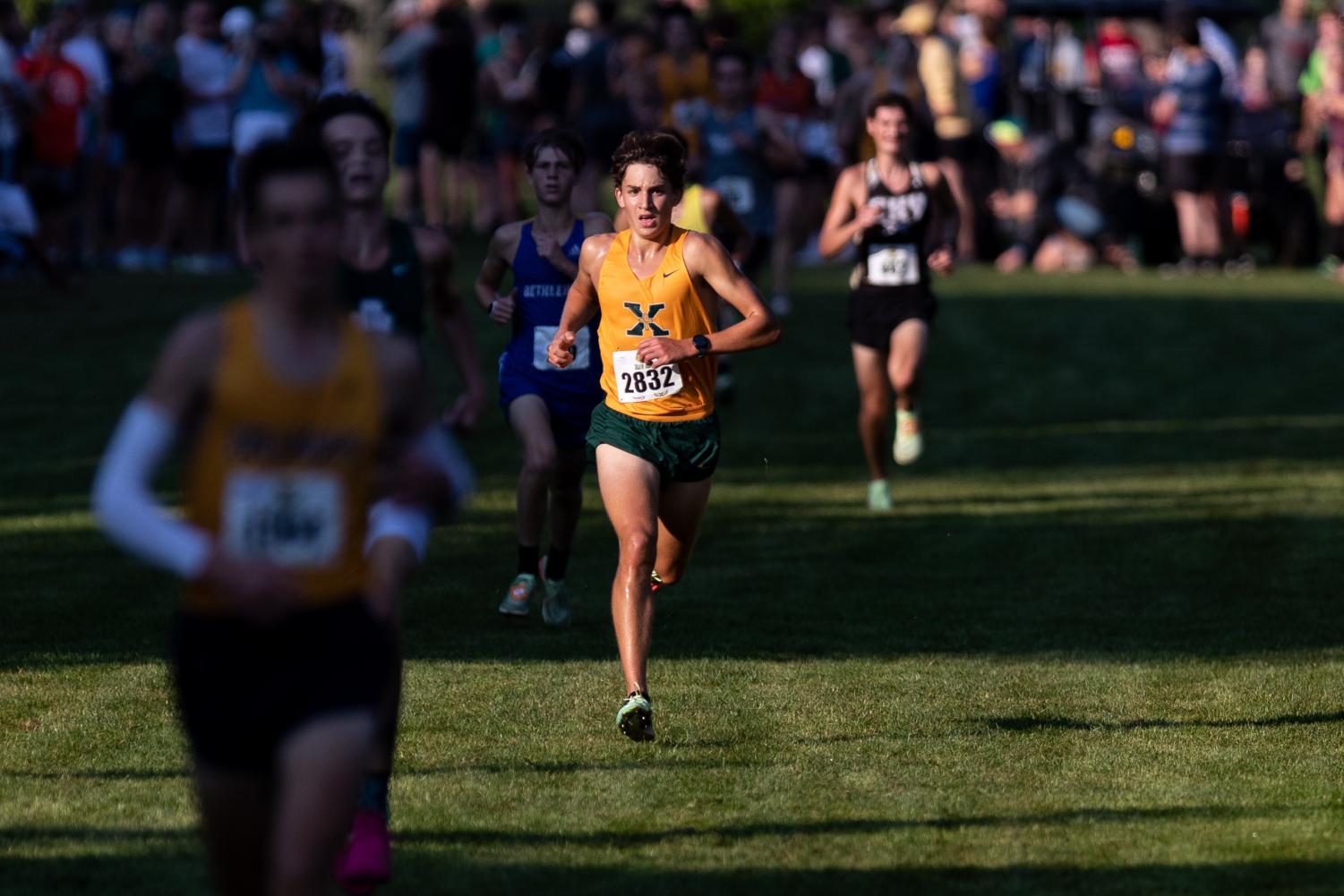 The Tigers are looking to continue their hot streak the rest of the season. This team is definitely going to be a contender for the state championship.