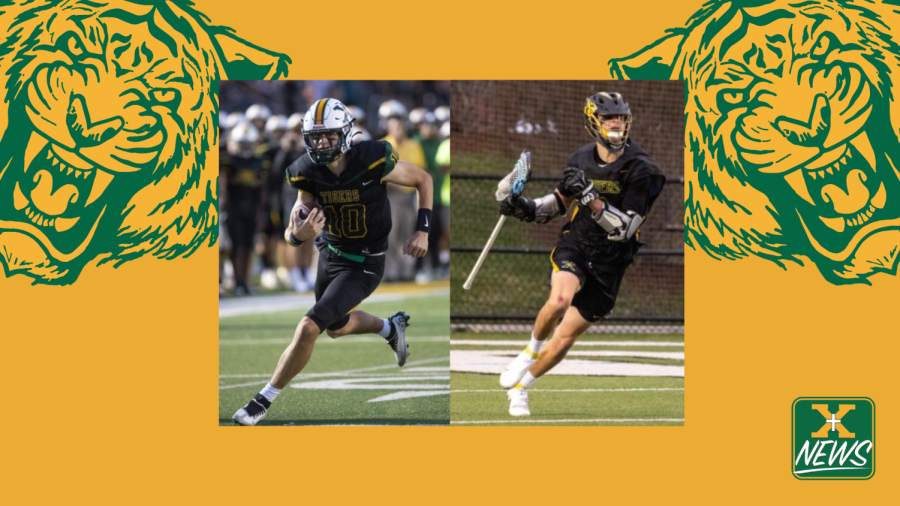 Photo used with permission of M. Haas
Trevor Havill: Dual-Threat
September 16, 2022
It's hard to miss Trevor Havill walking through the corridors of St. X with his 6'5 195-pound frame. Most people around St. X know that he is the quarterback for our football team this fall. What may be surprising to some, is that he is an absolute star on our lacrosse team in the spring. In fact, he just committed to play college lacrosse for the Ohio State Buckeyes on Sept. 14. 
Havill offers the Tigers a plus arm on the gridiron. He can throw the ball downfield and he can do so very accurately. Although it's not his number one option, Havill also provides the offense with some scrambling ability if necessary. Havill has guided the Tigers to a perfect three win start with wins over Owensboro, Central and Male. He has provided the Tigers with 177 yards through the air and accounted for four passing touchdowns; he's also rushed for 53 yards and a touchdown.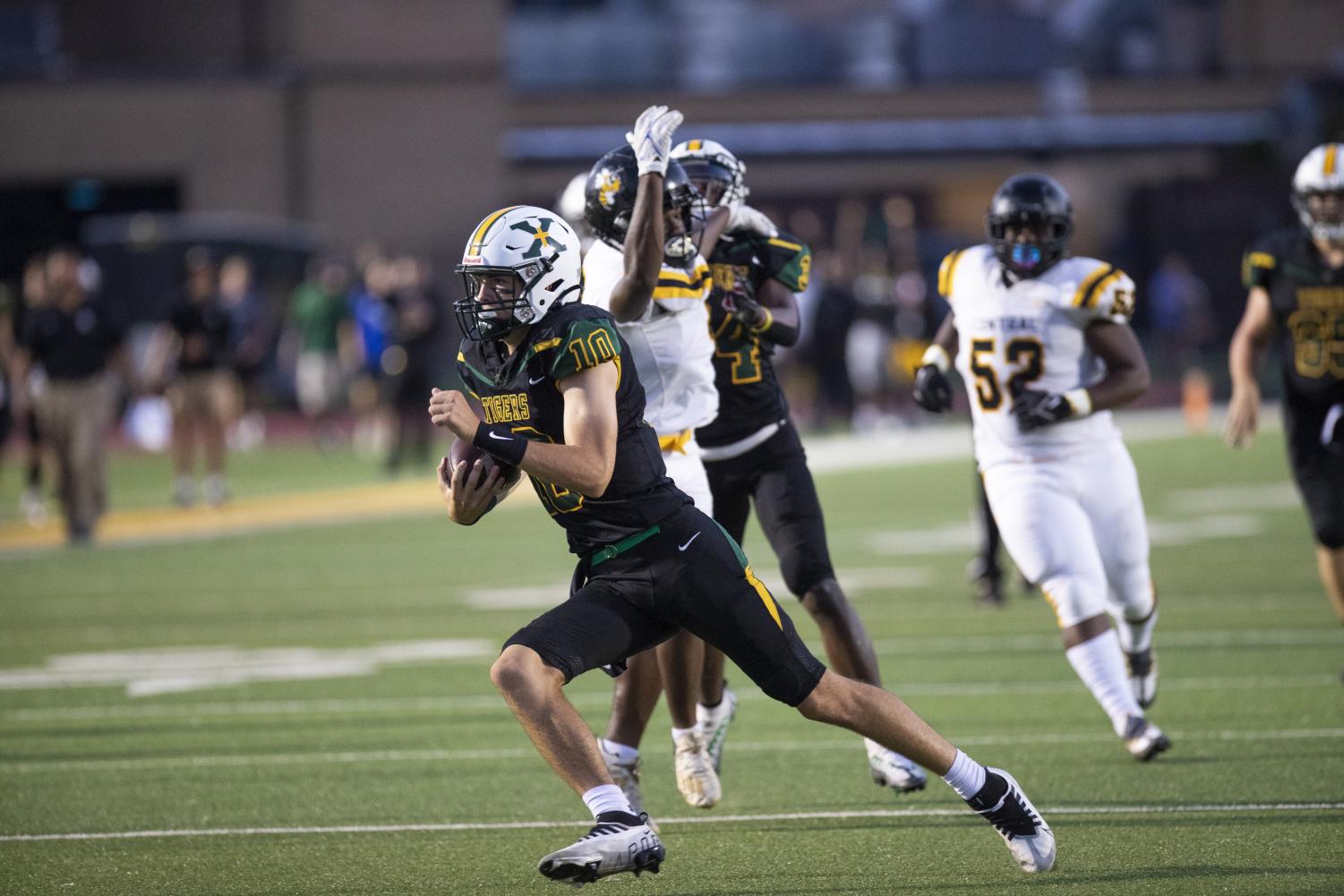 With that being said, Havill has actually had the most effect on St. X athletics while playing on the lacrosse team. Even alongside two division one commits at the time, Havill was instantly in the starting lineup during his freshman year as an attackman. He scored 63 points in his first season (42 goals and 21 assists). Havill finished tied for second in both goals and points. He was tied with Burns in both of those categories, following only Mr. Lacrosse, Ben Hubbs. These numbers helped the Tigers win the state title in 2021.
Havill improved on his outstanding freshman season by having an even better sophomore season. He was responsible for 122 points (78 goals and 44 assists). He finished the season with five goals against Trinity in the state championship game. On top of that, he received his first all-state honor in high school.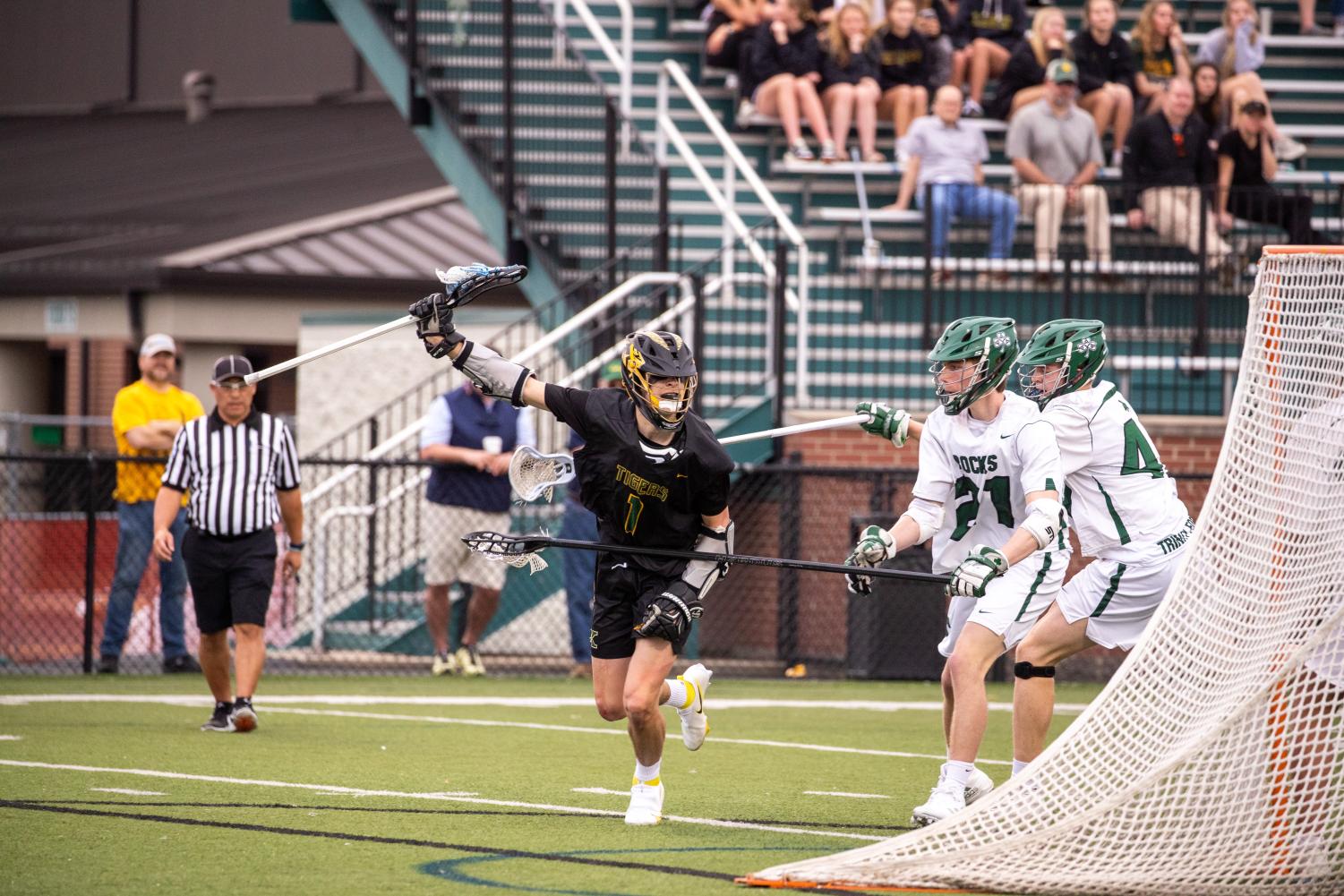 As mentioned, Havill recently committed to the Buckeyes this past week as a junior. Ohio State is an up-and-coming program who finished in the top-15 in RPI rankings last year. Ohio State is also in the Big Ten which is home to the reigning national champs in Maryland. His commitment comes shortly after taking a visit to Columbus last weekend where he was in attendance for the Ohio State football game versus Arkansas State.
"I chose Ohio State because of the coaches and current players. When I stepped on campus they all welcomed me with open arms and it felt like home," Havill said. "Not only are the people in the lacrosse program good guys, they are also amazing lacrosse players. Every year OSU is competing for their first national championship, which I want to be a part of."
Tanner Demling, a writer for Lacrosse Bucket, wrote, "I had Havill pegged as one of the best players in the South of the '24 cycle. The Buckeyes grabbing arguably the best player to ever come out of the Bluegrass State is a big way to gets its '24 class off and running."
For now, it's our St. X football team that is off and running. Find Havill under center and looking to throw more dimes throughout the season as they work to repeat as state champs.