Tigers' Offensive Air Raid Stings Yellow Jackets
St. X put on a show during Future Tiger Night.
August 29, 2022
It was offensive air raid this past Friday as the Tigers (2-0), led by Trevor Havill, completed passes all over the field winning by a score of 44-8 against the Central Yellow Jackets (0-2).
To get the Tigers started off on, Trevor Havill found Tommy Eisenback in the back of the end zone not even eight minutes into the game. Later in the first quarter, senior outside linebacker Jaxon Panariello picked off of a tipped pass by fellow Tiger Teddy Meiers for great field position. Trevor Havill then found Zach Marks for another Tiger touchdown to end the first quarter up 14-0 over Central.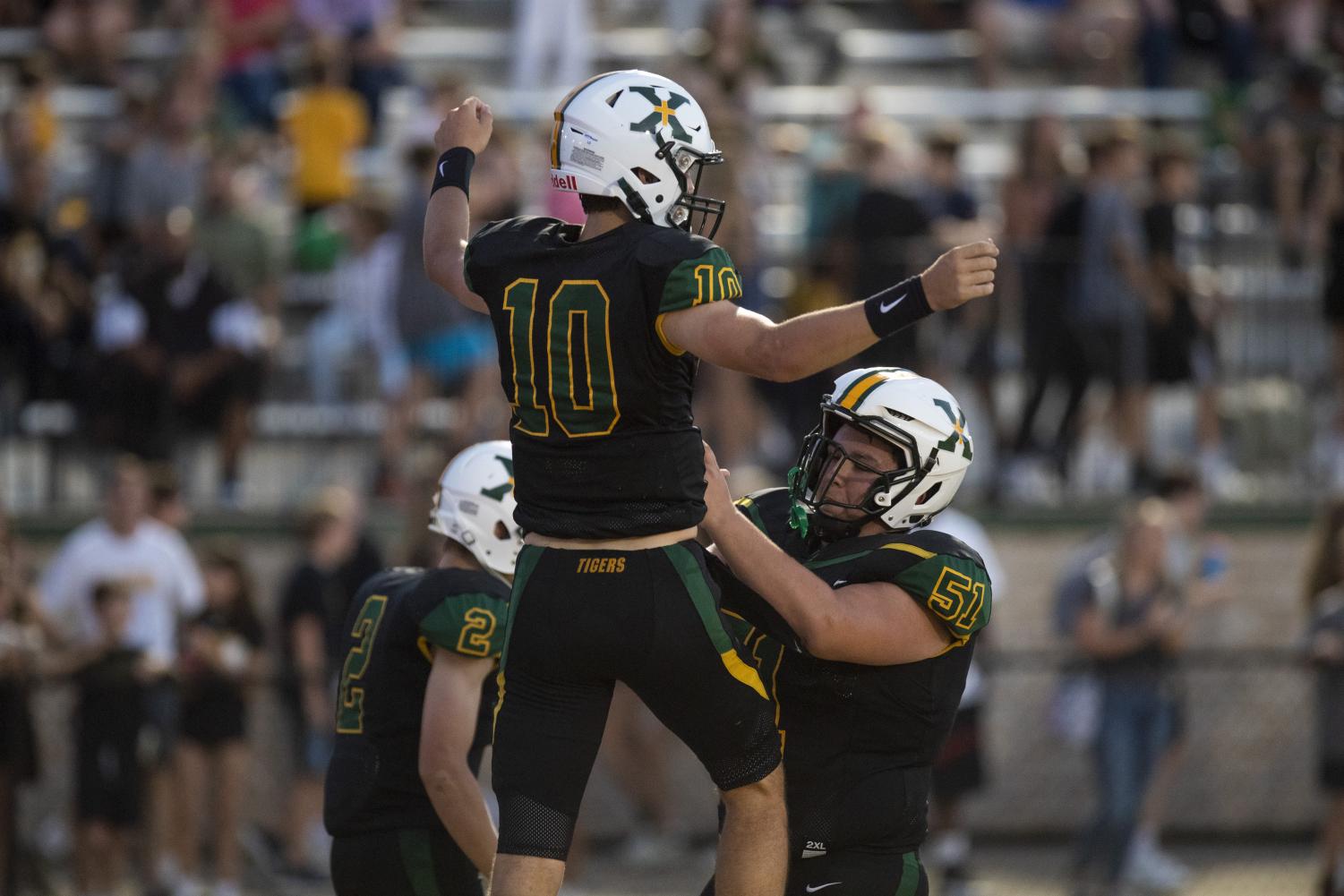 "Considering what their defense was, they had one high safety and just all man underneath and we have the guys who can beat that press," Havill said. "They were running and all we had to do was hit those shots deep and we were clicking."
A missed snap on a punt attempt put the Tigers up 16-0 in the second quarter. Then with two minutes left before half-time, Havill bombed a pass to freshman wide receiver Marlon Harbin who made an athletic grab in the end zone for another Tiger touchdown. The defense got a quick stop which led to a Havill run for 34 yards to add yet another six points to the Tiger lead before the half making it 30-0.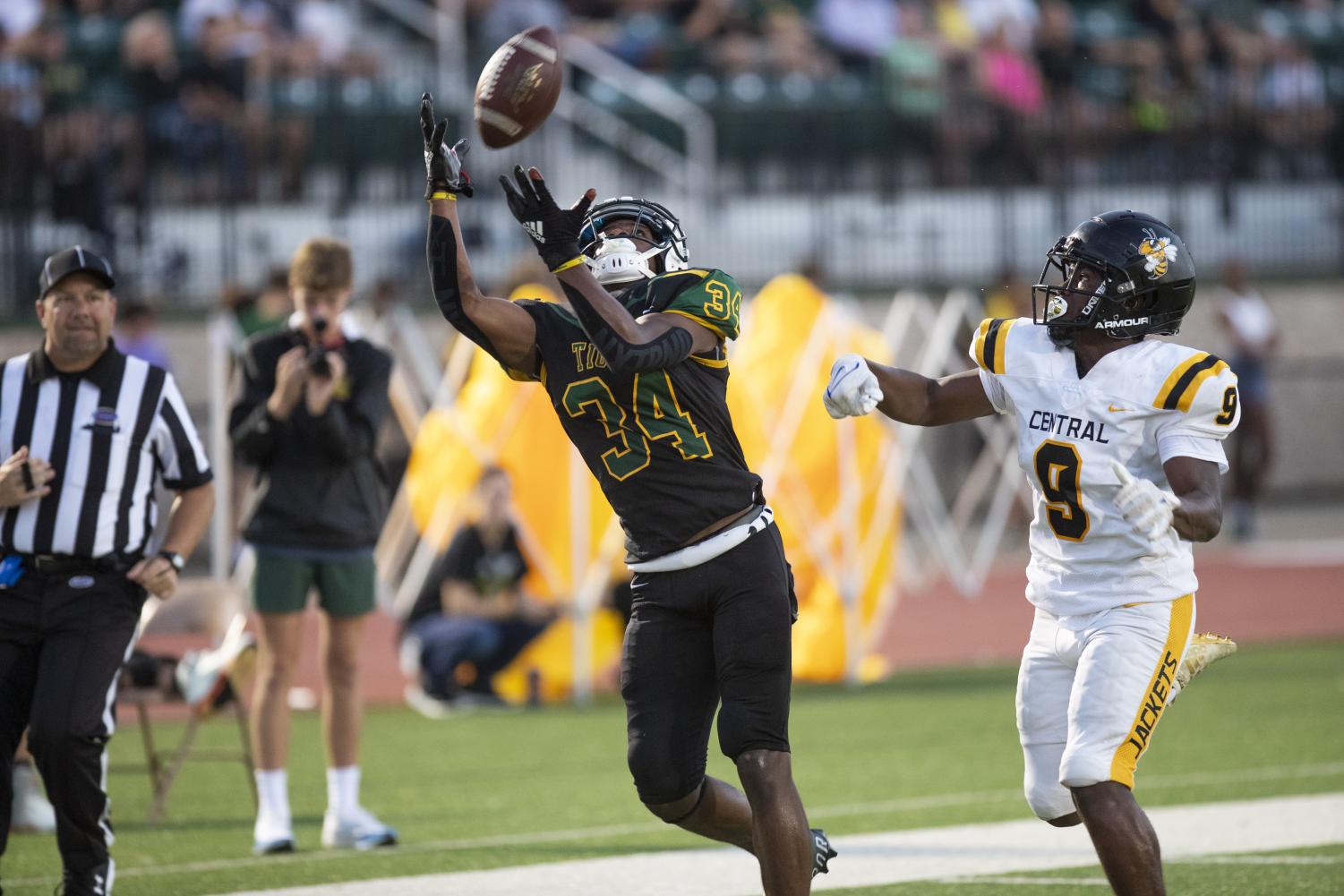 The Tigers kept Central's offense stagnant all night long. They had a hard time getting anything going on the ground as a result of a stout defensive line effort along with a strong secondary. It's the second game in a row where St. X's defense has shown its prowess.
"It's just our physicality," senior linebacker Austin Urhan said. "We are taught to gap sound and be more physical than the offense, it always goes well for us."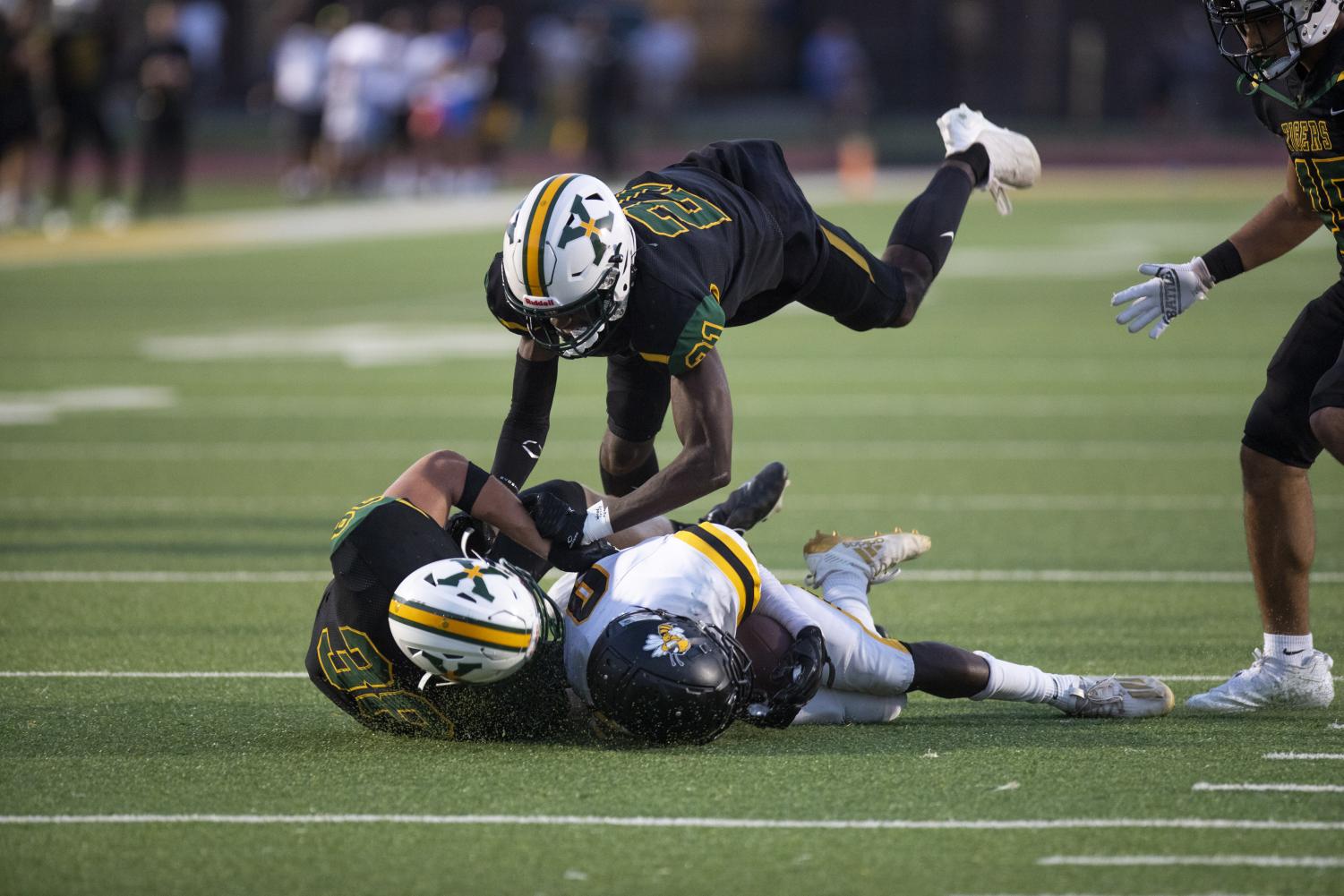 Early in the third, Adam Boone found Zach Marks for a Tiger touchdown, Marks' second of the night. To prevent shutout, early in the fourth, the Yellow Jackets broke off a big run and scored with the following two-point conversion, making it 37-8. Late in the fourth quarter, Kyle Krupp caught a 45-yard pass from sophomore QB Jackson Elstner to put the nail in the coffin for this amazing display by the Tigers' offense and defense.
St. X travels to Male this upcoming Friday for a big matchup. The Tigers hope to keep trending in the right direction and keep their rank as #1 in the state. To be revered as a perennial contender, we will have to be able to take care of business against the likes of Male and Trinity.
"We shouldn't need extra motivation to play Male," Coach Wallace said. "Male and Trinity have been the best programs in the state for probably the last decade. We are trying to make sure we put our name on that we did last year we are going to continue that process."