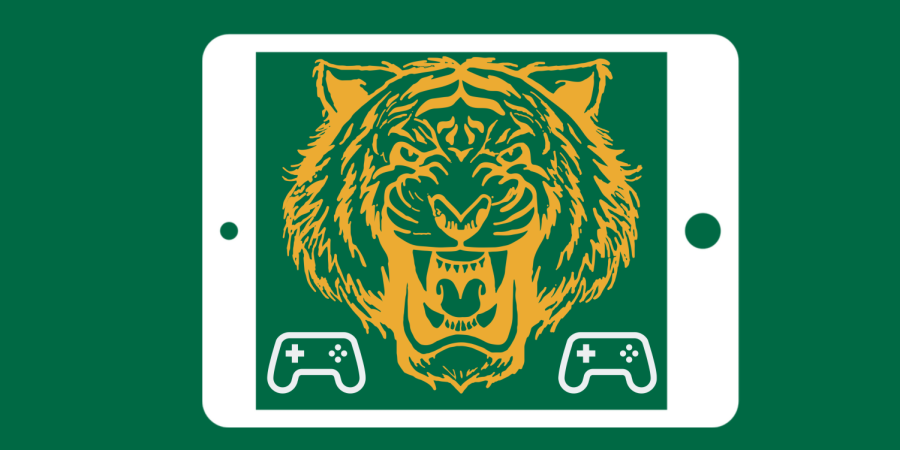 Best iPad Games to Play in Lunch
August 30, 2022
Ms. Sample has allowed us to have games on our iPads to play during lunch. Do you get bored during lunch, or finished you homework with nothing to do? These games I have selected and ranked in order could be good games to play to pass the time.
1. Clash of Clans
The ultimate, the hierarchy, the mobile game all mobile games want to be like. Clash of Clans is the greatest mobile game to come to existence. The Supercell game has been out since 2012 racking in over five million dollars a day, so it's pretty popular! This village building strategy game takes patience, loyalty, and strategy to become a powerful chief of your village. In this game, you can play with your friends at the lunch table, battling it out on the battlefield together with great camaraderie.
2. Minecraft
Do you want to live in a world where you're not told what to do as a young lad? Well then play Minecraft! Another legendary game to play on your iPad at the crammed lunch table would be the world of blocks — Minecraft. You can't go wrong on a realm with the boys together. Minecraft is another game that has quintillion different paths of video gaming you can go down. The best part about it is that it brings you back about once a year, and you grind the craft for about two weeks. These two weeks of Minecraft are what make boys into men.
3. Stumble Guys
The best parkour game throughout the lands. This online multiplayer iPad game gets intense against your friends (enemies while playing). While this game isn't as legendary as the top two spots, Stumble Guys still brings charm to a gamer's face when they get their first crown. The only downfall to playing Stumble in lunch is the WiFi connection, but other than that this game will go down in history for iPad games.
4. Retro Bowl
I guarantee about 99.9 percent of freshmen at St. X have Retro Bowl on their iPad. This game is a top notch football game to play, and I personally loved playing Retro Bowl. Trying to become the next Bill Belicheck on Retro Bowl is the main goal in the game. You can play an infinite number of seasons and try to make the ultimate squad. Although this game is very fun, I was sick and tired of this pixelated football game after a while. Nevertheless, it's still a very quality game to pass the time in lunch.
5. Pixel Golf Pro
"The most important shot in golf is the next one."  – Ben Hogan
Ben Hogan was a professional golfer, and the Pixel Golf Pro G.O.A.T agrees with the quote, which is me. This game is a certified stud of a game. Pixel Golf Pro lets you become St. X's next Justin Thomas. In the game, you can play on 42 different virtual golf courses to try and become the best, like me. I have spent countless lunch periods on this game, with a top score of -16. I highly recommend this game, as it is my favorite, but it also makes golf (a boring sport) very interesting.