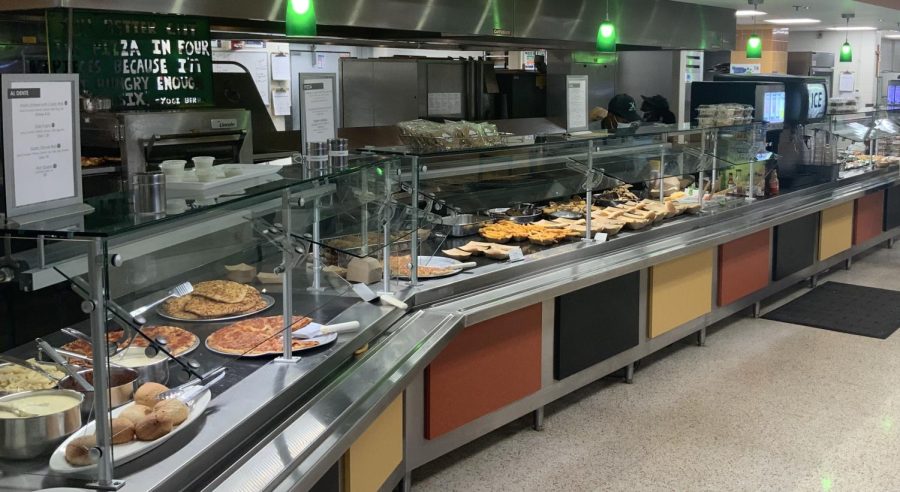 Top 5 Flik Entrees
August 29, 2022
Saint Xavier lunch is one of, if not the most, anticipated class of the day for all students. The real question is what do you want for your 45-minute heavenly break. Today I will be tackling the five most loved Flik entrees. 
#5: Super Fries
Through my experience the super fries are the reliable 6th man on the team. I am never craving them, yet I'm never disappointed in their performance. This item's toppings can vary depending on my mood; some days if I'm feeling dangerous I throw on jalapeño, but some days I keep it simple by just adding shredded cheese. The super fries are consistent but not crazy. It does not fill me up and because of this it falls in at the number five spot. 
#4: Pasta
The pasta entree can be seen as the star, or side kick to your lunch — Batman and Robin if you will. It is loved, but heavy in carbohydrates if you worry about that kind of stuff. It can be paired with queso, marinara sauce or alfredo sauce which makes this entree action-packed. Personally, the pasta can get old quickly so for that reason it is the fourth best entree. 
#3: Grilled Chicken Sandwich
It is healthy and tasty. The sandwich can also be changed up quite a bit with the consumer being able to add cheese, lettuce, onions, hot sauce and/or ketchup. Talk about an entree with versatility! You could almost say it is a Swiss Army knife in the lunchroom. The downside of this entree is the amount — one sandwich is not a lot of food. 
#2: The Buffalo Chicken Wrap
Although it is a Louisville legend, the Buffalo Chicken Wrap has seemed to have fallen off a little. With the steep price increase, the buff chick is not as beloved anymore by the students. I would compare the buff to Eminem, being extremely popular in its prime, but as of lately with changes in times, the buff has fallen off a little. Rumor has it that it contains less chicken than last year, which is not helping the buff's case.
#1: The Grilled Chicken Wrap
The grilled chicken wrap is bringing home the hardware! This entree is like a Sunday afternoon nap when you know you have nothing to do later. It makes the consumer relaxed and is overall a great thing. This wrap is filling, delicious and you can also add many things on it to add to the flavor. It just makes you feel good about yourself. If this wasn't enough, the grilled chicken wrap is healthy for you. This entree is the G.O.A.T.