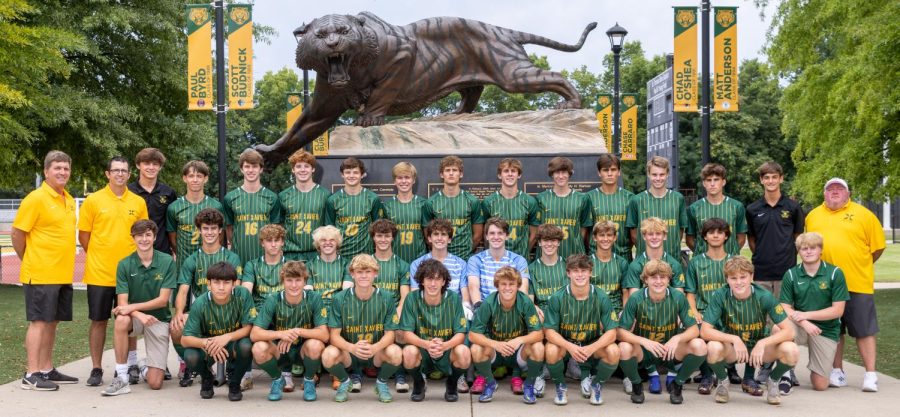 Tiger Soccer: Team Breakdown
August 25, 2022
Coming off a 17-5-3 record and a regional championship appearance in the 2021 season, the soccer Tigers are looking to return to glory this year.
Already starting strong with a 5-0-1 record, the Tigers have already had some early season tests including a revenge opportunity against Manual. The Tigers routed Manual by a whopping 7-0; however, this game felt much more important to the returning players.
"The win over Manual was incredible. I mean we all had that game circled," Alex Kron, 6'3 senior goalkeeper, said. "The message to the team was just come out with a strong mentality and make a statement to everybody, so I think we did a pretty good job of not letting our foot off the gas."
The soccer Tigers have displayed their dominance by outscoring opponents 25-6 through their first six games this season. The depth of this roster seems to have been one of the difference makers so far for the Tigers.
"I think our strength mostly comes from our depth," Walker Stanbery, senior captain, said. "Most of the good teams in the state have five or six good players and it just falls off from there. St. X gets a lot of talent when it comes to soccer and we're lucky to have some ballers even on our bench. There's guys that don't get minutes that would probably start for most teams in the state."
The Tigers feel that they have improved since last year's team, especially with their offensive attack and their team chemistry.
"This year's team is able to score goals more efficiently which seemed to be an issue last year," senior defender, Charlie Mattingly, said. "We also just seem to play better together overall and communicate really well. Many juniors and sophomores are stepping up and making big plays."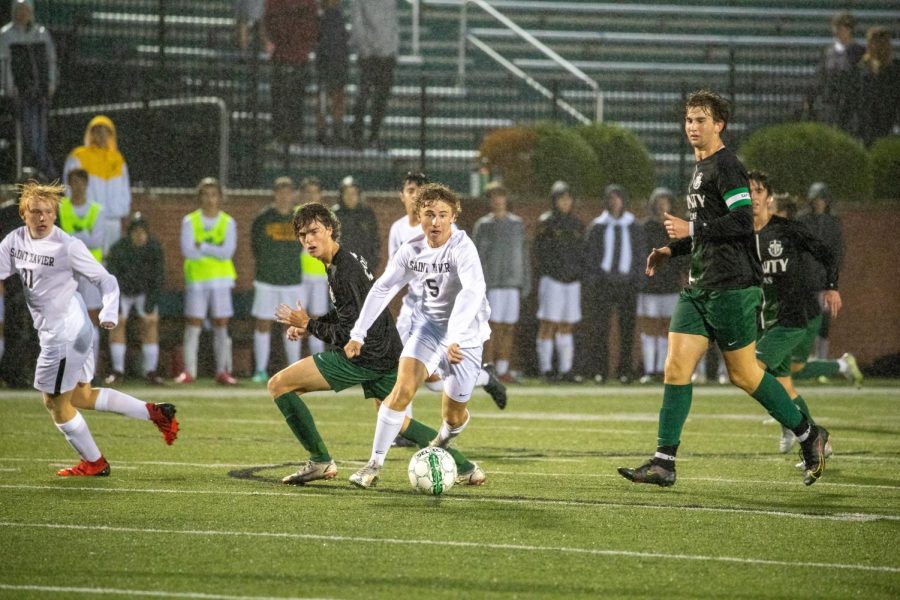 Regarding underclassmen stepping up and making big plays, sophomore Stone Work has stepped up as a key player for the Tigers. Scoring 11 goals in just six games, the young forward has contributed in a huge way.
"It is interesting for me being one of the youngest on the team as a sophomore that I am becoming a key player," Work said. "I am just having fun playing with my brothers."
Other key contributors for the Tigers include previously mentioned, goalkeeper, Alex Kron (who actually trains with Louisville City along with St. X), Walker Stanbery (defensive midfielder), senior captain Miles McMillen (forward), juniors Alvaro Gonzalez (midfield) and Trip Campbell (winger), and Charlie Mattingly and Paul Shockley who lead the defense.
The Tigers are looking to build some more momentum over the next few weeks with games such as Male (8/30), @ South Oldham (9/13), Ballard (9/19), and Trinity (9/21). Get out to some of these games and support your soccer Tigers!