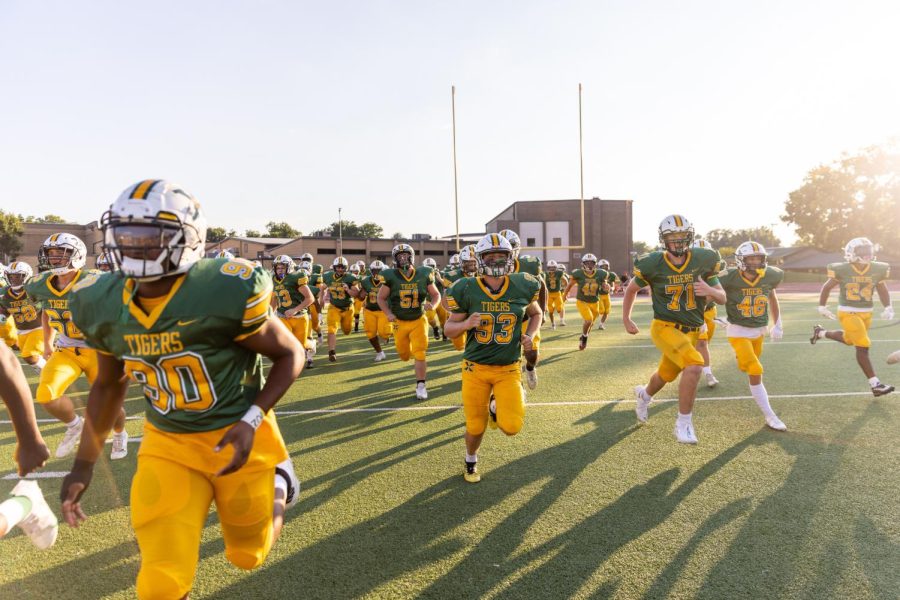 Tigers Win Season Opener
The St. X Tigers defeated the Owensboro Red Devils 28-14 in last Friday night's season opener at Brother Thomas More Page Stadium behind a solid defensive and special teams effort and a potent offensive rushing attack. 
The offense settled in after missing a few crucial steps, ranging from a pick six, to a couple missed snaps. However, the defense was locked in from the beginning. That side of the ball was led by Christian Coleman with five tackles, Kanon Williams with four tackles, and Austin Urhan with his electrifying sack on Owensboro's quarterback Kasey Boone.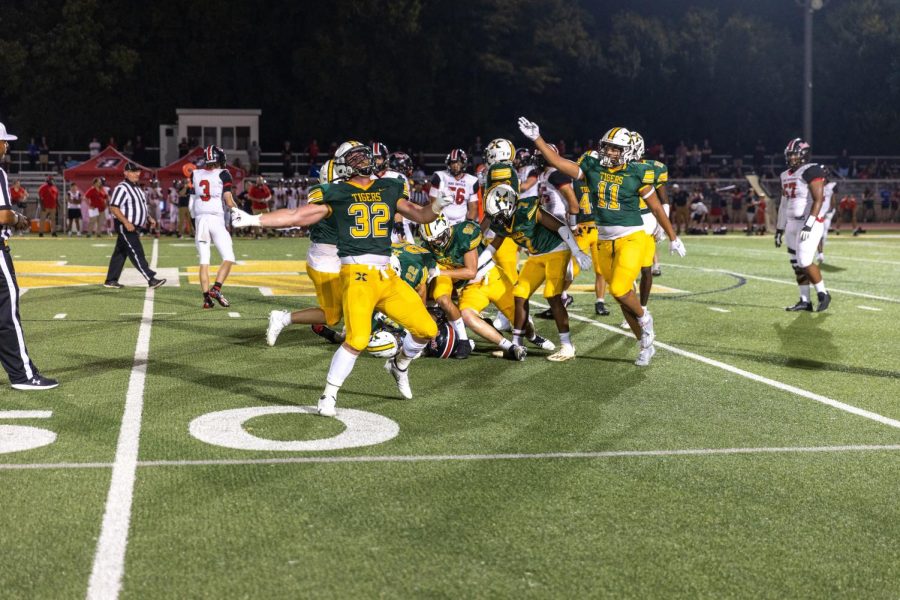 "Overall I feel like we did a good job defensively,"  Coleman said.  "Obviously with the first game there are always a lot of things that we can improve on, but we did a good job of responding to the adversity we faced."
When it came to scoring, the Tiger offense was driven by their run game with Don'Tre Richardson, who had 12 carries for 82 yards and two big touchdowns, Adam Boone with 31 yards passing and 96 yards rushing and a score, and Davis Yates who broke off some big gains and rushed for 52 total yards.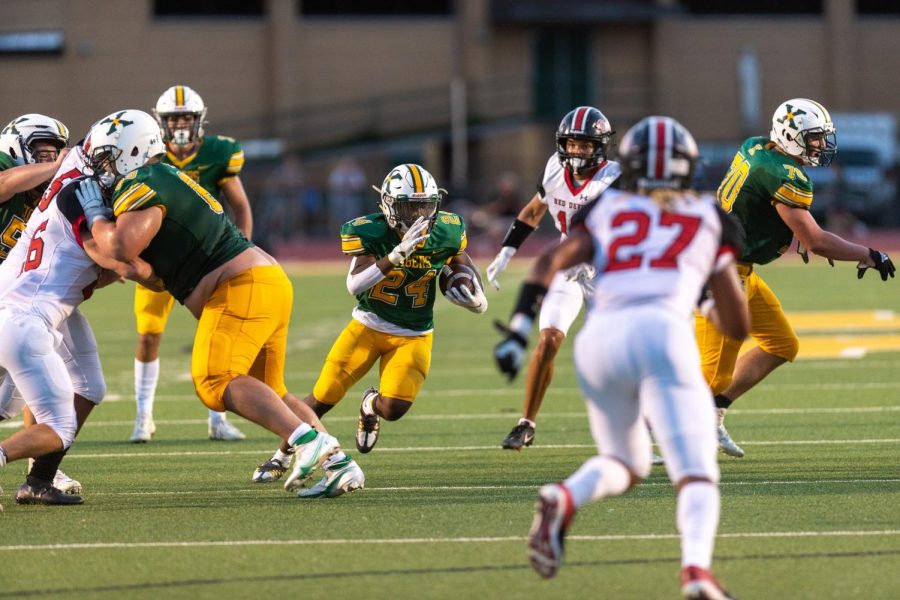 "I am obviously happy with being named the offensive player of the game, but the whole offense played important parts in the game," Boone said. "DonTre and Yates were both dogs and the offensive line made it easy to get yards."
The special teams really played a huge factor in the game for St. X, specifically senior Cooper Smith's 89-yard kickoff return for a touchdown. His play and some nicely pinned punts by Zach Marks helped swing the momentum back towards the Tigers.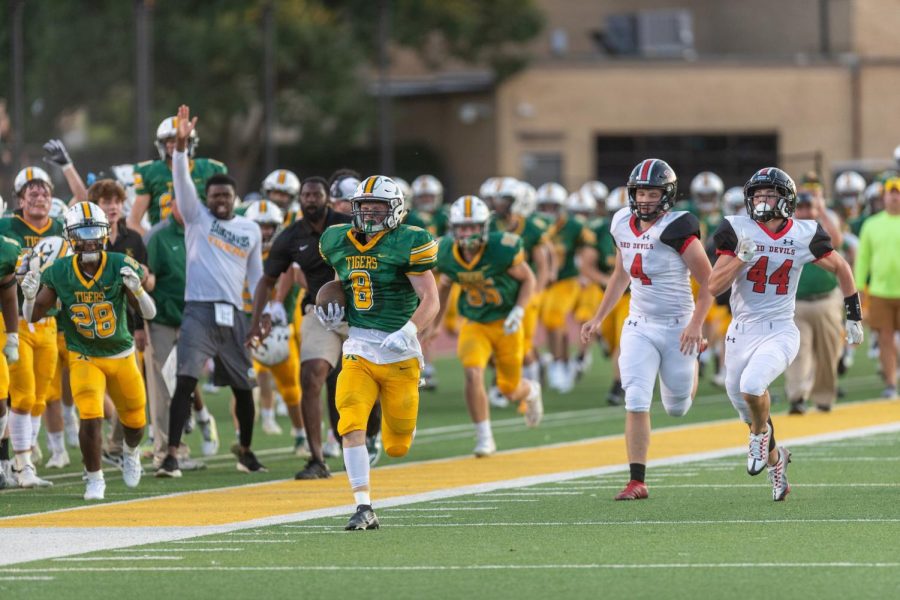 The Tigers (1-0) are back in action Friday, Aug. 26 at home versus the Central Yellow Jackets (0-1).