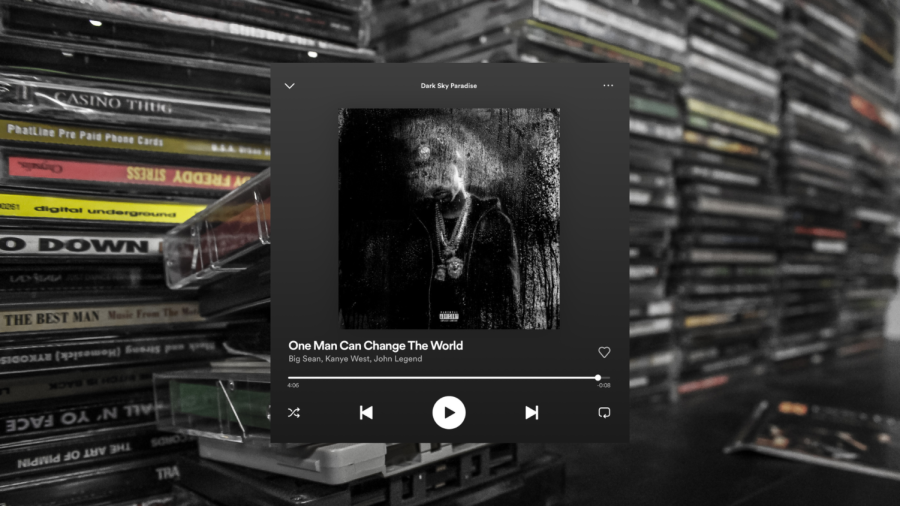 Sam's Throwback Thursday
In a year dominated by "Watch Me" by Silento, let's take a look at some good rap from 2015.
August 25, 2022
"One Man Can Change the World" could be the only Big Sean song that is at least somewhat school appropriate. It's not only school appropriate, it is very inspirational and has an amazing message. Featuring lyrics like, "and if you love yourself just know you'll never be alone," Big Sean seems to really find himself and get in touch with his inner emotions.
Nearing the end of "Dark Sky Paradise", Big Sean's third studio album, you might feel a sense of violence and hostility radiating from some earlier songs. "One Man Can Change the World" changes the vibe of the album instantaneously. Before listening to this song, one would imagine that a somber piano and Big Sean wouldn't be the best mix. But after listening to this song, which features John Legend and Kanye West, all I want is some more vintage Big Sean with a side of piano.