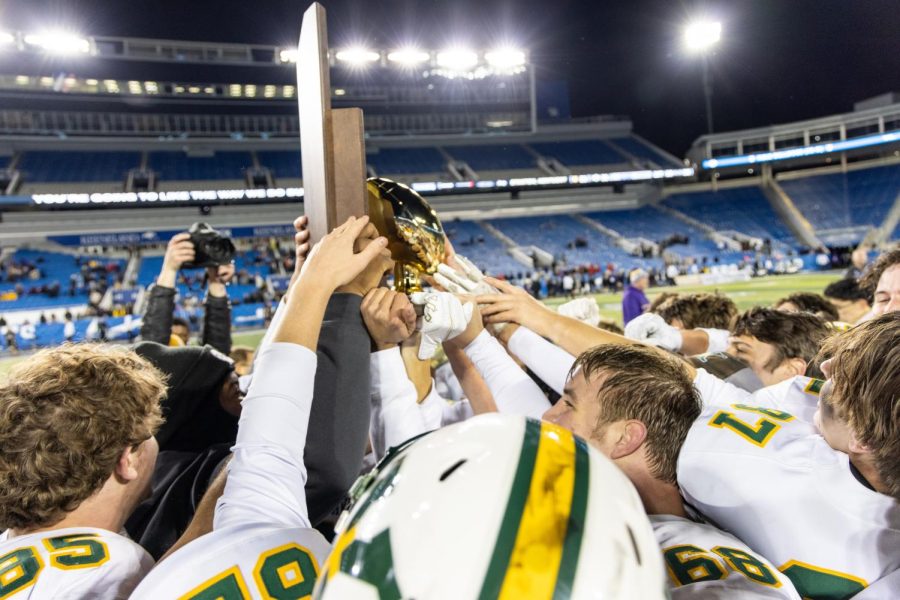 Ending The Drought
May 10, 2022
The 2021 State Champion St. Xavier football team will go down in history as the team that brought St. X back. There was an undeniable drought for the program with it being 12 years since St. X won State in football, which is the longest gap between winning titles in program history. I had the privilege of being part of the 2021 team and championship culture that came with it.
We went 14-1 with our only loss being to the Male Bulldogs, who we beat in an upset to win the State Title. We had previously lost to Male 21-28 earlier in the season and Male was undefeated the entire season, so most predictions were that the State game would just be a crowning for Male. This was certainly not the case with us beating Male 31-21 in glorious fashion.
I honestly think most teams would've laid down to Male and let them walk all over them because everyone expected it, but not us. We didn't care that we had lost to Male earlier and that they were undefeated or that everyone was picking them. We decided to put everything we had that night on the line and tune out the negative noise around us; we decided that Male was not going home with the trophy that night.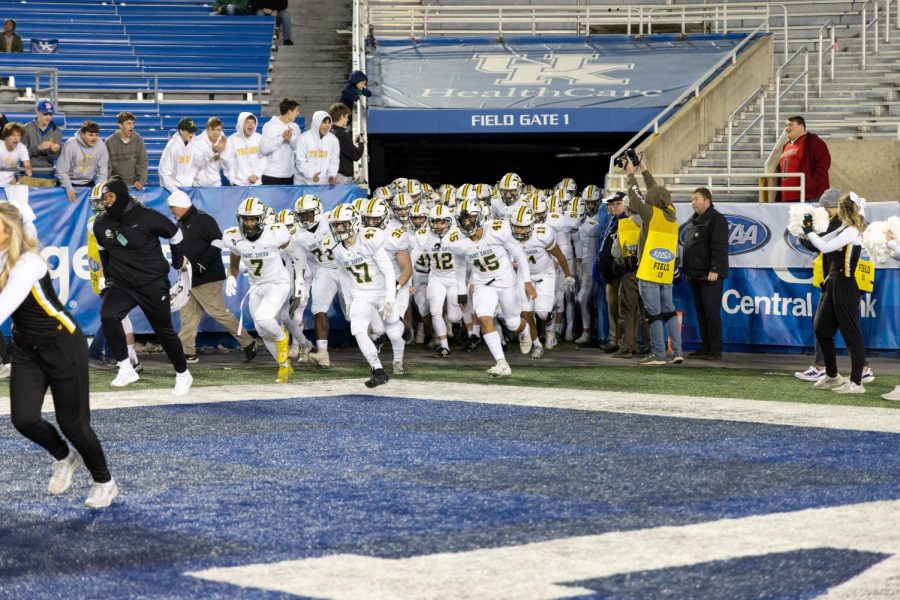 Our team was special because we were more than individual football players–we were a team. Our culture and unity as a team are what made us so special and what helped us to win that game. We developed a culture as a team where we weren't afraid to play anybody and where we taught ourselves that no one could beat us. We knew how to push ourselves and each other and that's what led us to being so successful. 
Though our success in taking State was spectacular, our real success was that we developed such a great team. We weren't just a phenomenal team athletically, but we were mentally exceptional at everything we did. We came together freshman year and just developed a strong bond all the way to senior year. We were always a team who never knew how to give up and learned to keep pursuing.
The question now is can St. X keep up what we started? Can they keep the mentality of the championship culture that we brought back? We will just have to wait and see…
But I'm betting on the Tigers.