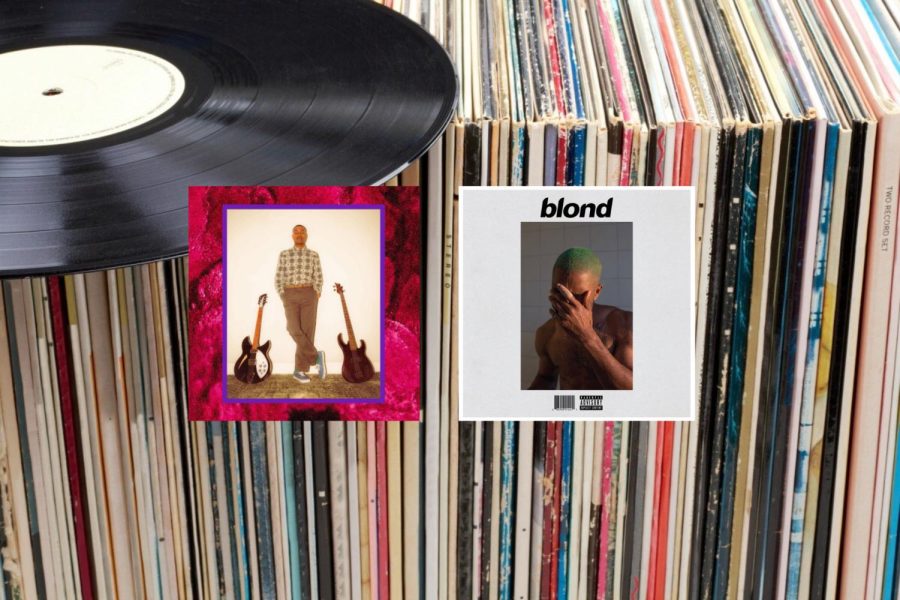 Sky and Joey's Throwback Thursday
April 28, 2022
This week, we are sort of defeating the purpose of "throwback". Sky and myself decided to take a spin on the newer age of R&B music. We had lots of options to pick from, but we were able to narrow it down to these two fantastic songs. 
Sky – "Ryd" – Steve Lacy
There is a special sense of satisfaction seeing your favorite underrated artist break into the scene, and Steve Lacy was that for me. I've been listening since his demo and "Dark Red" single were underground hits, and his signature modern R&B love song style blends traditional R&B with the new age of digital production and modern romance clicked with me. Steve had a TEDtalk in late 2017, where he played "Dark Red" for the crowd, and revealed that his hit track was made entirely on his phone, in GarageBand. His dedication to his craft is inspiring, and seeing him grow as an artist has been an awesome experience. "Ryd" is a chill and groovy song, with drums reminiscent of Tyler, The Creator's "I DON'T LOVE YOU ANYMORE" (even if "Ryd" came out two years earlier). Steve talks about getting a girl in his car and going on adventures with her, getting food, and enjoying his time with her. The laid back beat fits with any vibe, late night rides with friends (or alone), chilling in your room, or a late night in the park. The rest of Steve Lacy's Demo feels just like this song, so I highly recommend this song and the project it hails from. You won't regret it.
Joey – "Self Control" – Frank Ocean 
When it comes to making depressing songs that make you lose hope in your love life, no one competes with Frank Ocean. Being one of the most depressing songs off his masterpiece album, Blonde, this entire song is about a failed relationship. Every single lyric painfully hits you like a truck going full throttle. My personal favorite thing about this song is the hidden Yung Lean feature, that many people are unaware of (including Sky). Yung Lean beautifully sings the part around 2:10, so listen closely, or you might miss it. If you're struggling, or generally in a bad place, this song could land a spot on your Spotify wrapped.
Our playlist is below.