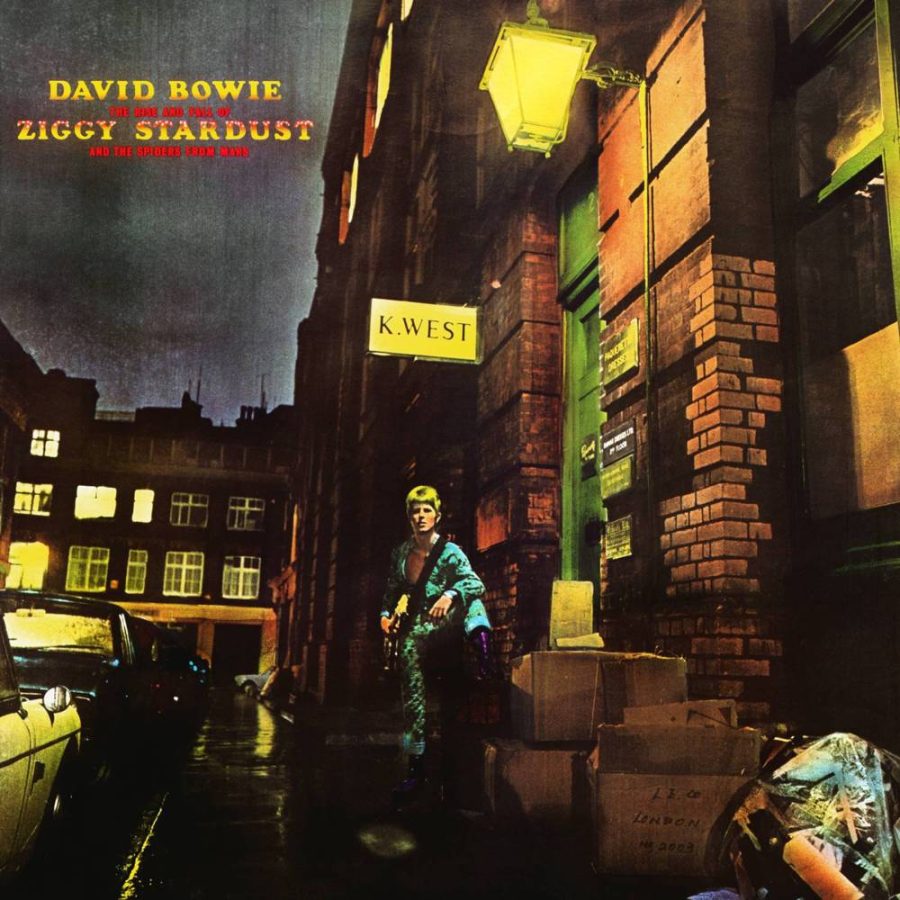 Album Review: The Rise and Fall of Ziggy Stardust and the Spiders from Mars
Hands off the keyboards, music snobs.
April 20, 2022
"This album is a classic" is a sentiment I often hear. Sure, many albums from bands like The Doors, The Beatles, Ramones, and Nirvana, as well as single acts like Bob Dylan, Elvis Presley, and Johnny Cash have been played time and time again over the many decades since they were released, but what is it that makes these artists and albums "classic"? I set out to find a classic album that doesn't get nearly as much attention than the other artists listed above.
I decided on David Bowie's The Rise and Fall of Ziggy Stardust and The Spiders From Mars, released in 1972. This album was Bowie's first concept album with the titular character Ziggy Stardust, a bisexual rockstar from another planet. The album tells the story of Ziggy arriving on a dying earth, where people have lost all hope, and Ziggy arrives to give the world a message of hope through music. Ziggy Stardust was Bowie's persona from 1972 until 1973. Ziggy was retired shortly after Aladdin Sane, Bowie's 1973 album in which Ziggy is referenced, but isn't the main character.
I could honestly talk about this character and album for hours, but this article has already gone beyond the limits with word count. This album has a blues-y rock sound to it that just feels right—I don't really know any other way to put it. Its digital masters and remasters sound pristine, but it sounds perfect on vinyl.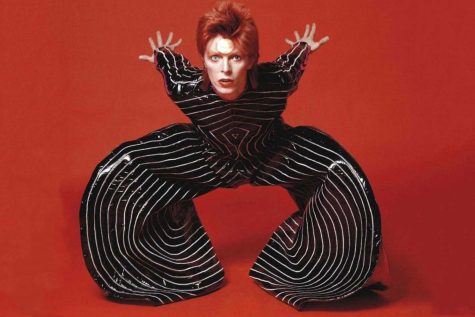 1 – "Five Years"
The perfect introduction into this album is the slow fade into rhythmic drums, as Bowie paints the picture of disaster that is to come. A newsman announces to the world that Earth is dying, and so much information begins to flood a man's brain, but he has no room to store it. He talks about the crazy, heinous things people did after finding they only had five years left on Earth. As the piano and drums begin to rise, Bowie recalls falling in love with someone amidst the chaos. He laments the five years he has left until the end of the song, remarking "my brain hurts a lot". Towards the end of the song, violins begin to swell as the song gets more and more distorted, and then back to the drums from the beginning, as it fades out.
2 – "Soul Love"
In "Soul Love", Bowie sings about the various forms that love takes on. Giving examples such as a woman at a gravestone and a young couple. He remarks "love is careless in its choosing", saying it can happen to anyone at any time. He talks about the love of God, his followers, and love of the defenseless. Personally, I like this song, but I feel that it is probably the weakest on the album. Just because it is the weakest does not mean it is a bad song. It has a nice acoustic guitar sound, with a rhythm that makes you want to sing along. Overall though, it pales in comparison to the other tracks here.
3 – "Moonage Daydream"
If you haven't heard this song before, you are missing out big time. "Moonage Daydream" comes in loud, proud, and in-your-face, and shines as the best song on the album. This song introduces more science fiction themes, like ray guns, electric eyes and space faces (whatever that means), and Ziggy himself. This song brings about The Rise of Ziggy Stardust. I could listen to this song forever. Its strange sci-fi lyrics, iconic sound and echoes that bounce between your headphones make it such a pleasurable experience every time I listen to it.
Side Note: It briefly plays in Marvel's Guardians of the Galaxy (2014) as the Guardians venture to Knowhere to discover the true power of The Orb.
4 – "Starman"
"Starman" is another iconic song from this album; it's thought to be Ziggy telling the people of earth that someone is coming to save them. With bright lyrics and a lighter tone than "Five Years", it becomes an anthem of hope for the people of earth, and Ziggy is hailed as their messiah. In the storyline, Ziggy plays this song for the people of earth, making him a superstar and creating hope for the people of earth.
5- "It Ain't Easy"
This song seems like a chant that the people of earth came up with after Ziggy's message of hope is broadcast. Choral chanting fills the body of the song, with men and women chanting "It ain't easy to get to heaven when you're going down." It sounds like Ziggy's message really resonated with them because the lyrics reflect they are willing to push on, even when faced with annihilation.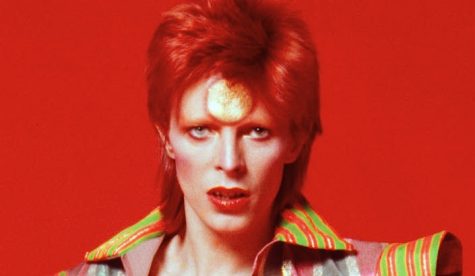 6- "Lady Stardust"
This song is about the public view of Ziggy. His androgynous style, long hair, makeup, and mannerisms lead the people to believe Ziggy was a woman, and he was mocked. The people quickly stop judging him once he gets on stage and plays his music. The piano on this song is played hard and the drums effortlessly keep time. This song is my personal favorite on the album, with an almost ballad style of lyrical storytelling, elegant piano, and slow drums.
7- "Star"
"Star" comes in quick with a rapid piano. It talks about all the things Ziggy can do as a rock and roll star. Money, fame, change, women, and burnout. This song feels rather quick, but its fast piano and drums slow down near the very end with a fading electric guitar, as Ziggy falls asleep.
8- "Hang Onto Yourself"
This feels like a Ramones song, with quick lyrics, early punk electric guitar, and a less than three minute runtime. This song's lyrics are inspiring, saying "We've really got a good thing going, come on, come on, if you think we're gonna make it you'd better hang onto yourself." Reminding us to always keep going even when the going is good, and that by bringing ourselves up, we can bring up others.
9- "Ziggy Stardust"
This song tells of Ziggy's image, dress, music, and appeal. This song begins The Fall of Ziggy Stardust. His image is being destroyed, people say he's gone too far, and his ego is exceeding him. Ziggy's fall brings the end of hopefulness from Ziggy's music.
10- "Suffragette City"
"Suffragette City" brings all of Ziggy's pain up front in the most upbeat way possible. He struggles with fame and romantic partners and he admits he is sad and suffering. Suffragette City isn't a real place, but it is where Ziggy is dealing with his addictions and issues. It feels less and less like it follows the concept of the album, as Ziggy loses himself.
11- "Rock 'n' Roll Suicide"
This song feels like Ziggy's lowest point, with acoustic chords building in the background, but he continues to provide uplifting lyrics. Telling the people they're not alone, and that they're wonderful. Horns fill the background, electric guitar riffs and violins triumphantly resound until the end of the song, with Ziggy straining to scream the lyrics, his fall is complete. Both his rise and fall have completed, and the lights dim on the stage, as Ziggy Stardust is no more.
Fun Fact: This song wrapped up the Ziggy Stardust Tour in 1973, with Ziggy (Bowie in character) announcing "Of all the shows on this tour, this particular show will remain with us the longest, because not only is it the last show of the tour, but it's the last show that we'll ever do." Many people misconstrued this as Bowie retiring, but Bowie was just dropping the Ziggy persona.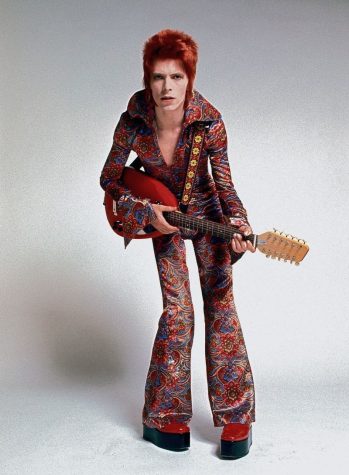 What became of Ziggy?
Ziggy Stardust is hailed as David Bowie's greatest creation, with a significant cultural impact that changed gender roles, fashion, and Rock 'n' Roll. Ziggy's influence can still be seen today, with murals, plaques, tributes bands, covers, and representation. Ziggy was the rebel that shined a light on cultural issues plaguing the early 70s, like homophobia, racism, xenophobia, and drug addiction. His iconic mullet became one of the most popular haircuts of the decade, and his erratic, avant-garde fashion sense can still be seen today on the runway. This album made David Bowie a household name, and he still is, 50 years later. Six years after his tragic passing, David Bowie is still one of the most streamed artists on Spotify, with many people discovering his music for the first time.  This album started it all for Bowie, and what a better way to finish the article than to certify it a classic.
one more thing: In order to write this article, I listened to this album well over twenty times to make my thoughts about it as cohesive as possible. That's about 13 hours of this album on repeat, and I can say with confidence, it never got old. This album made me feel Ziggy's feelings, his conflicts, and his despair. The best music makes you feel something, with all that said: this album is a beautiful experience, and most definitely worth the listen.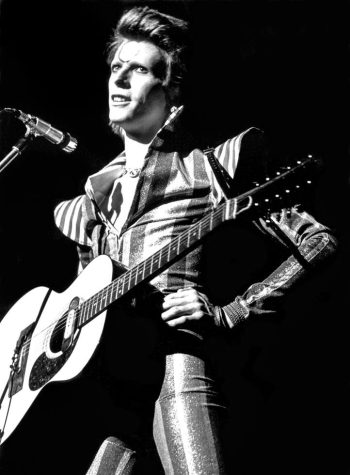 The Rise and Fall of Ziggy Stardust and the Spiders from Mars on Spotify