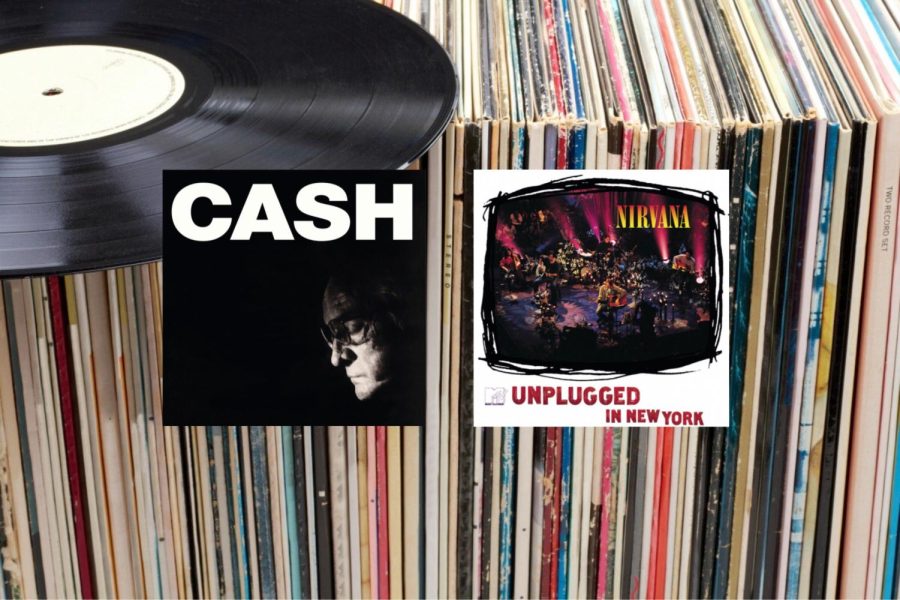 Sky and Joey's Throwback Thursday
Just watch another journalism student do this again in thirty years.
April 14, 2022
Covers are a hotly debated point in music, with artists covering classic and well-established songs to mixed reviews. I mean, how can one artist make a song better than the original artist can? That just sounds crazy, although, it has been done before. Joey and I have selected our favorite covers for this Throwback Thursday, and we hope you enjoy.
Sky- "Hurt" – Johnny Cash
This song was originally recorded by Nine Inch Nails, but this song basically belongs to Johnny Cash now. This song feels painful, you can hear Johnny's withering voice croon the lyrics. Johnny died a little over a year after this song came out, so this stings a little more than just having painful lyrics. The song swells near the end, with Cash's voice getting louder and more strained, with the guitar and piano becoming almost overbearing. This song is beautiful and painful at the same time; it is probably the greatest cover of all time.
Joey – "The Man Who Sold The World" – Nirvana
I can go on and on about the greatness of this cover. First, people underestimate how hard it is to cover a David Bowie song and make it arguably better. Secondly, the fact that this performance was live is even crazier. The talent to perform at this level while in front of an audience is underappreciated. Kurt Cobain nailed the singing, and the ending guitar solo is one of my favorites.
We now have a playlist where you can listen to the songs we feature!
Check it out here