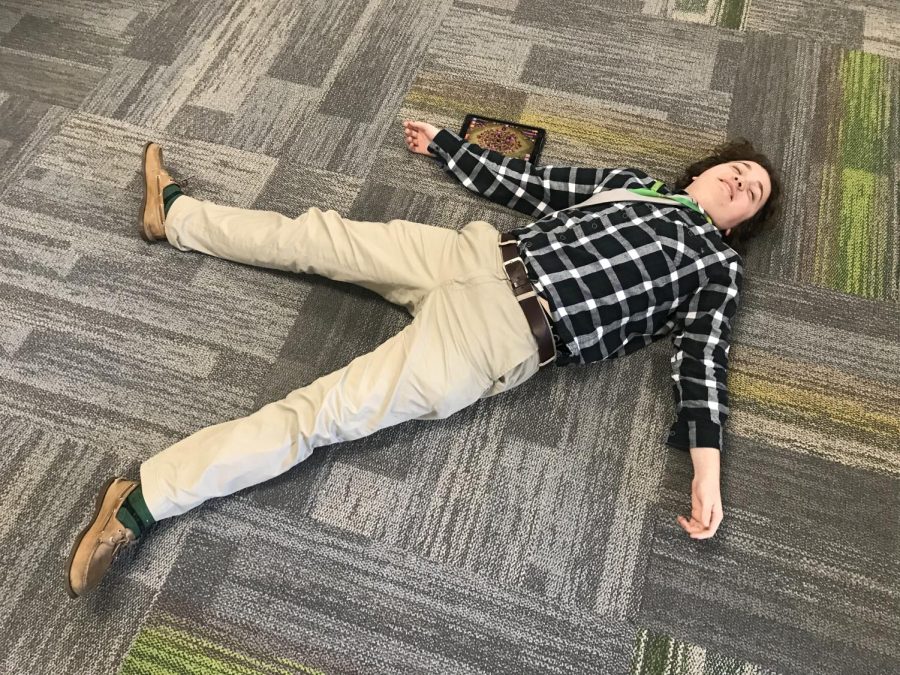 BREAKING: Seniors Struck with Senioritis
"Job finished? I don't think so?" — Kobe Bryant
April 14, 2022
Senioritis is upon us and it has hit us harder than dandruff hit Troy Polamalu. I mean come on, everyone is running out of school faster than Kevin Malone ran to the bathroom in The Office. Even writing this article feels about as interesting as the ladies on The View discuss how quinoa is a great source of protein. The expectations feel extremely high. 
Let's be real though. We're 25/26ths of the way through this social construct we call high school. It's time to lock down the hatches and figure this thing out. I mean we didn't come this far to just come this far. We got so much to look forward to. For one, I'm about to be looking like the girls from Shake It Up at Tigerama. It's gonna be hotter than Dante's inferno. 
In addition, we have some steaming hot Tiger athletic teams showing out. The baseball team led by the mullet-men and buzz cut boys are certainly on track for June, and guess what, April 27th they play Trinity…at home! And not to mention, the Tiger Lacrosse team blew out the team from Shelbyville Road, and they are poised to hoist a 4th straight trophy in May. All this is great news and we were pumped about it, but the fact remains. Senioritis is still in full effect my brain is tired and the alarm clock sounds like a bomb siren.
I conceptually love St. X, but I feel as if my love has graduated. I love St. X in the way old people love St. X like when they talk about how much harder classes were back in their day. There's only one way to talk about St. X back in our day when it's their day and that way is to finish things the right way. 
Long story short, as the top of this article says, and as Kobe Bryant once famously said when talking about how close he was to sweeping the Orlando Magic in the NBA finals: "Job finished? I don't think so."
Gents, seniors, brothers…the job is not finished just yet. Only a few more weeks on Poplar Level—stay strong and Go Tigers.