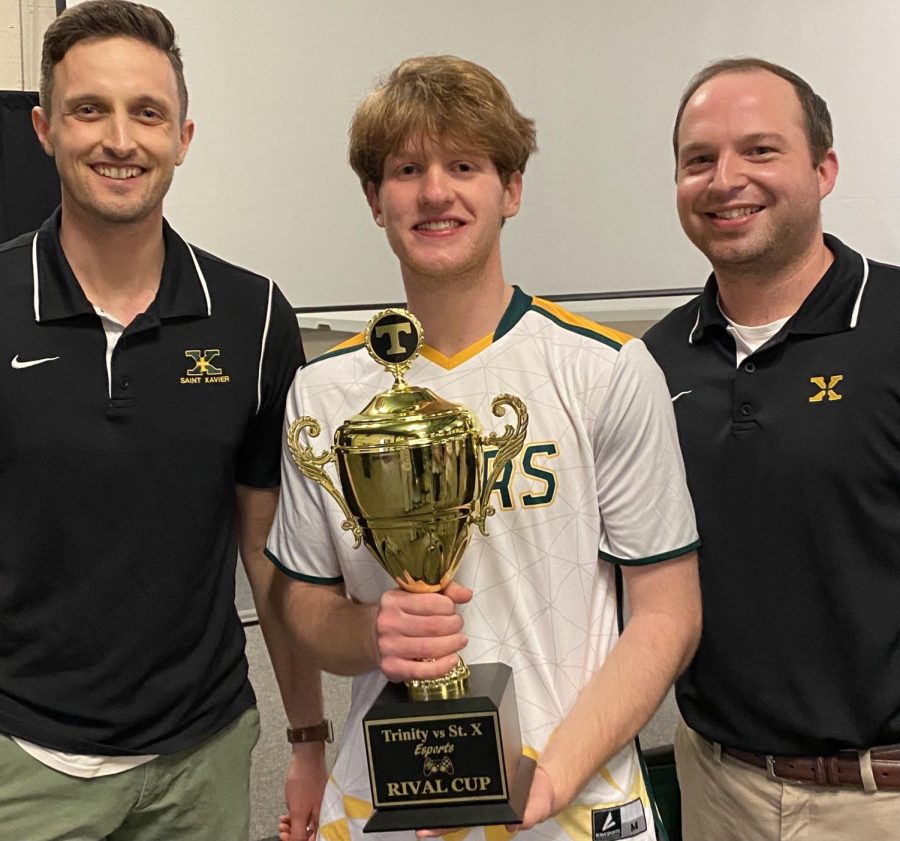 Vap Beats the Rocks in Madden
April 13, 2022
The St. Xavier Esports team took down Trinity a couple weeks ago in a close matchup. Senior Eli Vap was able to take down the Rocks in a challenging win in a Madden game. Eli was able to close out with a win of 10-7 in the game. This was a great win for Vap, but he couldn't have accomplished it without his teammate and practice.
"This accomplishment was not just a solo job," Vap said. "Although I've been playing Madden since before I was ten, my teammate Joseph Sims has been in the gaming lab with me every day after school pushing me to improve my flaws."
Vap also talked about his past experiences against Trinity and how that developed his mindset going into the game.
"Before the match I was very confident about my chances at winning," Vap said. "Before this game I was 2-0 against Trinity (freshman year soccer team), now I'm proud to say I'm 3-0."
This was a great win for St. X, but they will not stop here. There are high hopes for the future of the Esports team with some strong potential.
"We have a top tier facility, which not many other programs have," according to Vap. "The future is bright and I'm proud to be a part of the advent of a program St. X will take to even greater heights far after I'm gone."