Volleyball Team Is Setting for State
April 12, 2022
The Tiger volleyball season is starting up and there is a lot of confidence in the team. The varsity team won State last year in a hard fought win against Trinity. This certainly means there are elevated expectations for this year's season. The team recently just lost to Trinity on Wednesday night 3-1 (23-25, 20-25, 25,20, 21-25), but this does not take away from the team's desires and goals they plan to achieve. The team appears to not only have the goal of winning State but to propel themselves forward as well.
"Our goal is not only to win the State Championship, but to carry the tradition through the volleyball program," junior Kyle Malone stated.
It is an absolute necessity to push yourself to a higher standard if you want to have the mindset of being a State champion and this year's team has certainly done that so far. Another fundamental aspect of championship teams is the ability to practice in a resilient manner. Players in a championship culture have to be able to propel one another to greatness, even in practice.
"Practices have been going great this year," senior Clayton Roark said. "It's definitely when we all get some of the most competitive games we'll have all year so it is a great way to push ourselves and each other."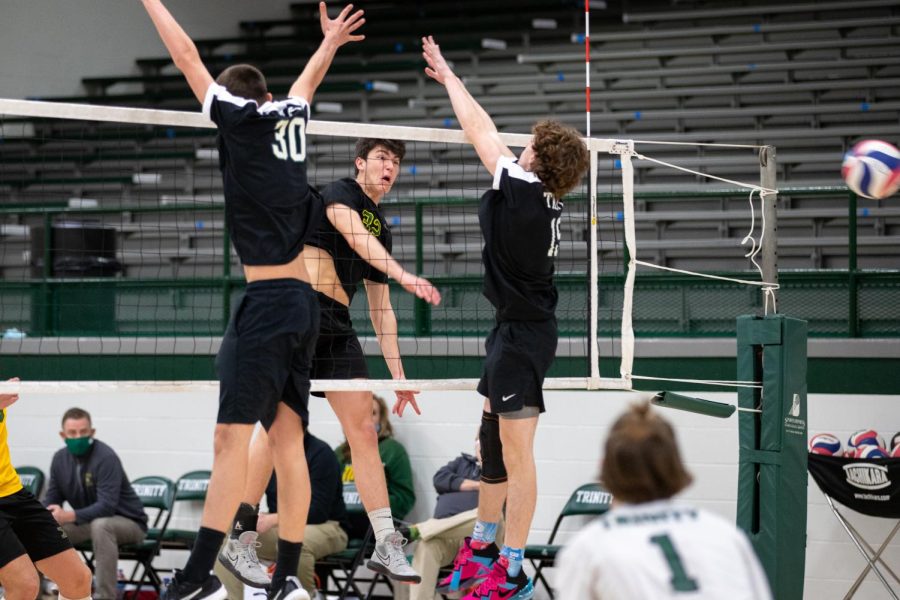 "I would definitely say we are pushing each other," according to junior Hunter Kraeszig. "There is still definitely work to be done; we all play on different travel teams so we have to get used to playing with each other. We are getting closer though now and that will definitely help the team come together." 
This not only gives assurance that the Tigers are pushing each other but that they are also full of determination. The dedication of the players is marvelous and is one of the strongest aspects of the whole team.
"The strongest aspect of our team is our grit and perseverance to overcome the challenges we face as a team," senior Cody Meurer said. "The aspects that will lead us to success is our determination to win and if we work together I believe we will." 
The team is motivated and is ready for the challenges coming ahead for the season.
"I think our strongest aspect to the team is our energy and effort," Kraeszig said. "I say this because when we are actually doing both we have great energy and it brings us to success when we use it."