Tiger Lax Routes the Rocks for a 13-4 Victory
Thursday, March 30 — The Tigers traveled down to Shelbyville Road to play arch-rival Trinity and they left victorious — winning 13-4.
March 31, 2022
The Tiger Lax team came into the marquee matchup with a 6-2 record — both losses coming to two of the top-ranked teams in the country (Western Reserve Academy and Culver Academies). The Tigers stand all alone in the Kentucky MaxPreps state rankings at #1.
More recently, the Tigers defeated crosstown rival Male by an astounding score of 25-3. In the Tigers six regular season wins, they have scored an average of 20.5 points per game! In addition, and arguably in a more impressing manner, they have held those same six opponents to an average of just three points a game.
Trinity came into this matchup ranked as the #5 team in the Kentucky MaxPreps state rankings. They posted a 6-4-1 record, with their last loss coming to Thomas Worthington High School — before their loss last night to the Tigers.
The tale of the Tigers all night was their stout defensive play. The defensive, headlined by seniors Matt Donhoff, Ben Marks, and goalie Bryce Moad, seemed to be everywhere all game long. Moad's fast reflexes helped hold the Shamrocks to just 4 goals. They set the tone physically and never looked back.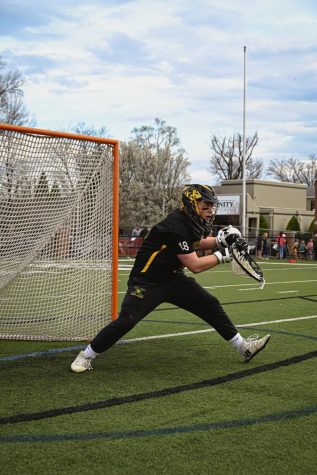 The offense was clicking on all cylinders as well. Within a blink of the eye they were up 3-0 within three minutes of the first face off of the game. Sophomore Trevor Havill led the way for the offense, having three goals by halftime. The whole offense was on attack on game and was scoring at will.
The Rage Cage was in full effect last night and it sure helped the Tigers play. It was a fantastic atmosphere and more and more students need to keep coming to the games!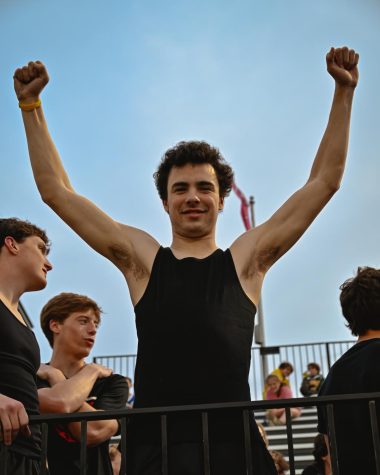 St. X now sits at 7-2 and their aspirations to hoist another trophy in May are very achievable. Their next game is Friday, April 1 against Montgomery Bell Academy (Nashville, Tennessee).