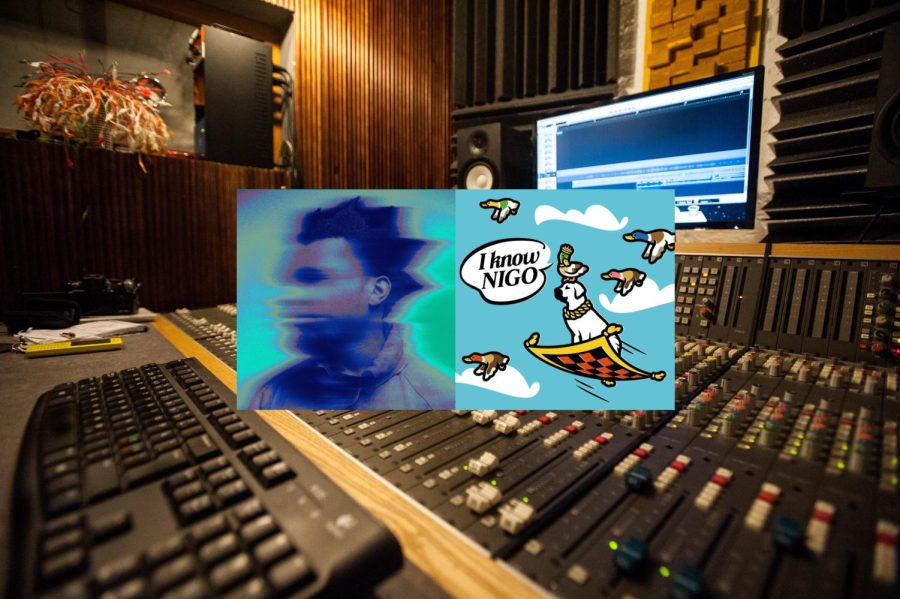 Sky and Joey's Release Radar
It's a cold Friday, but the music is hot.
March 25, 2022
At last, A GOOD WEEK FOR MUSIC. Denzel Curry, Kid Cudi, A$AP Rocky, Latto, 42 Dugg, and Red Hot Chili Peppers all dropped new music. These are our picks from a full Friday.
Sky – "The Ills"  – Denzel Curry
This is the only clean song on Denzel's new album Melt My Eyez See Your Future. The entire album is solid, with amazing features and stellar production. "The Ills" is a laid back and mellow, with amazing production by Dot Da Genius. Denzel takes his time on this song to just let out his troubles, mental struggles, and feelings. This song feels honest and down to earth, it feels like Denzel is just being real with you and letting it all out. I recommend "The Ills" and Melt My Eyez See Your Future for anyone who needs an honest talk with a friend or someone that's going through it, and for everyone else, obviously.
Joey – "Punch Bowl"  – Pusha T, Clipse, and Nigo
I've been looking forward to the Nigo album and I've not been disappointed. Pharrell made the beat for this song, so you already know it's going to be good. Pusha T does a great job rapping, and he always delivers on his songs. If you prefer more lyrical rap, this is the song for you. Do not miss out on this song, and give the album a listen. 
We now have a playlist where you can listen to the songs we feature!
Check it out here