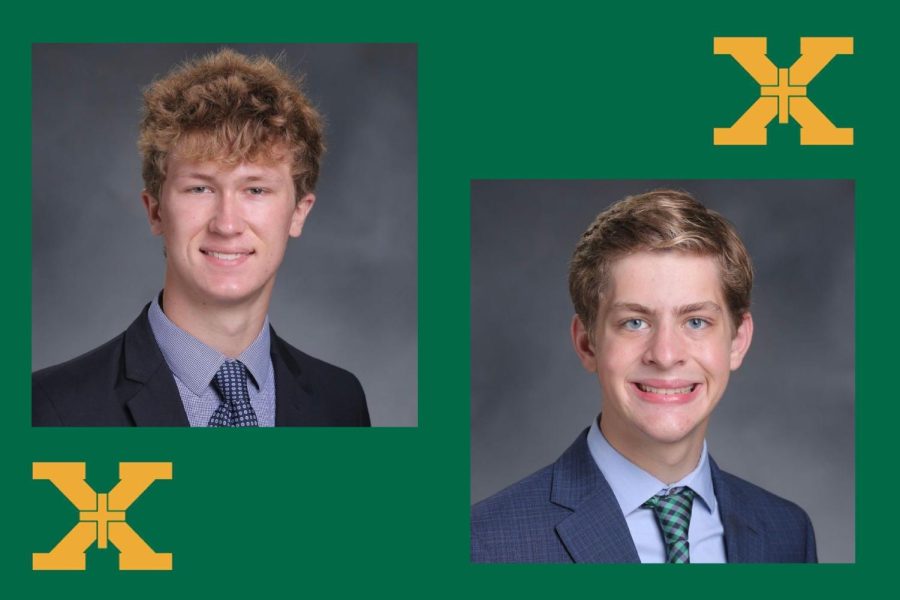 Estes and Haara Score 36 on ACT
March 29, 2022
The ACT is a test I'm inclined to say many of you reading are aware of and pretty familiar with. If you have ever taken this exam, the hectic four hours spent in a classroom are some you will never forget. The widespread opinion of this exam involves its high level of difficulty and the constant battle against the clock. 
No one question is the same, and spending too much time on a single one ends up only hurting you in the long run. It is certainly to the test-takers' benefit to see every question at least once, and to at least give a guess for each because there is no penalty for wrong answers.
St. X has always been an environment of hard work and focused learning. For St. X students, grades always come first. Students of this school are simply held to a higher standard and expected to do great things. This is exactly what juniors Owen Estes and Bennett Haara did by earning perfect scores of a 36 on the ACT. For both of these students, the road to this point has been slow and steady. By no means was this achievement reached overnight.
"To me, this feels like the culmination of years of hard work both from myself and from the teachers who have prepared me for this," said Estes. "I've always worked very hard for excellence in the classroom, and I'm proud and fortunate to have accomplished this."
While there is no doubt that both of them have put in an incredible amount of work as it stands, there is much more to come. Owen Estes is currently in the process of drafting an application essay outline to the US Naval Academy for a Congressional Nomination. Bennett Haara is currently leading the St. X quick recall team to the championships; they have recently advanced to the "Smart Sixteen."
To succeed on this exam, keeping a level head is as important as knowing the actual information itself. When it comes to getting the highest score you possibly can and the strategies to do it, who better to ask than a person with a perfect score?
"Take a breath when you can't find the answer. Staying relaxed and focused is extremely important to preventing mindless mistakes," said Estes. "Sleep is extremely important for this. Sometimes as high school students, I feel like we forget what it feels like mentally to get nine hours and be at the top of our game."