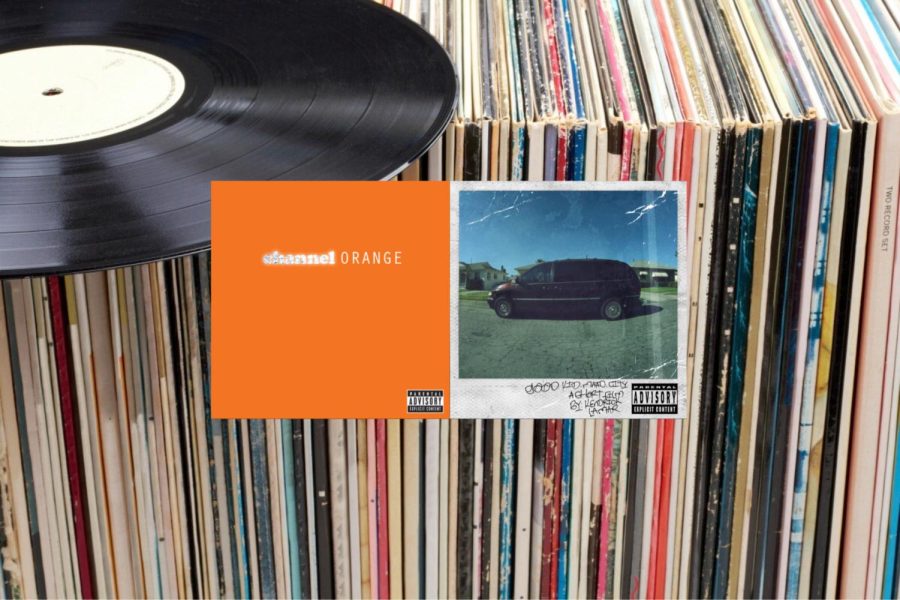 Sky and Joey's Throwback Thursday
The one where its actually a throwback.
March 24, 2022
For this week's Throwback Thursday, we are taking it back ten years to 2012. Overall, a great year for music, with many amazing artists dropping very memorable projects. Here are our favorites.
Sky – "Sweet Life" – Frank Ocean
This is one of my favorite songs off of Channel Orange. It just feels good on your ears and makes you feel good. Some of Frank's best vocals and lyrics are on this song, and it feels so beyond its time. This song feels like a warm summer day, somewhere in a huge mansion with a nice pool and quartz floors in Calabasas. Ocean asks, "Why see the world, when you got to the beach?", and that's a wonderful question, and it asks us to appreciate what we have and not to take our things for granted. I thoroughly enjoyed "Sweet Life" and Channel Orange and I highly recommend you listen to it, it was definitely ahead of its time.
Joey – "Now Or Never" by Kendrick Lamar (feat. Mary J. Blige)
Truthfully, Mr. Stemle might kick me off the news if I picked any other song off good kid, m.A.A.d city. The album's perfect, but most songs have non-school approved lyrics. However, this song is the one exception, and it slaps. Mary J. Blige killed the chorus and this song generally puts me in a good mood. An uplifting, catchy song by one of the greatest artists of our generation, what is there not to love?
We now have a playlist where you can listen to the songs we feature!
Check it out here