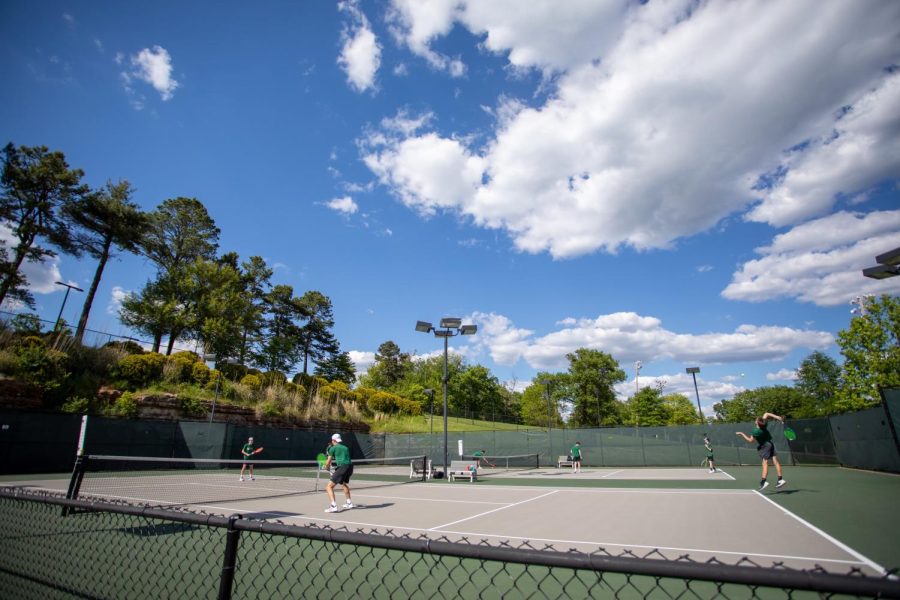 Tennis Season Is Here
March 28, 2022
The Tigers look to complete yet another great season and ultimately win another State Championship. The tennis season has been kickstarted with a complete performance from the team in an overall 5-1 win against rival, Trinity. Singles winners were Ty Bush, William Lewis, and Eli Stephenson. Doubles winners were Conner Brewer and Tommy Scanlan, and George Wagner and Cole Riley. 
"I would like to get a State Title in singles or doubles this year, and I would also like our team to sweep state like we did last year. We work on this every day at practice just working towards state and the rest of the season," sophomore William Lewis said. "I think one of our biggest strengths is the depth our team has. We definitely have some of the best depth in the country and I think that's the key to winning a lot of matches."
As is the custom of St. X athletes and their respective teams, the ambitions for this team are exceptionally high. There is no doubt that the needed steps will be taken to make them come true.
"Personal goals for the year are to win my matches and have fun. Team goals are to win State again and go undefeated. We plan on achieving these goals by practicing hard and working together as a team," junior Eli Stephenson said. "A strength on the team is how everyone works hard and competes their best."
Senior Tyler Bush mentions that he would like to see his team win state again, not only that, but another individual State Championship as he's done in the past. Bush doesn't want the team to lose sight of these goals because he knows this team has the talent to go the distance.
There's no doubt the Tigers have the talent, as well as the determination for a repeat. The coaching is there, the players are there, and everything is laid out right in front of them. All that is left is following through with the game plan and winning State.