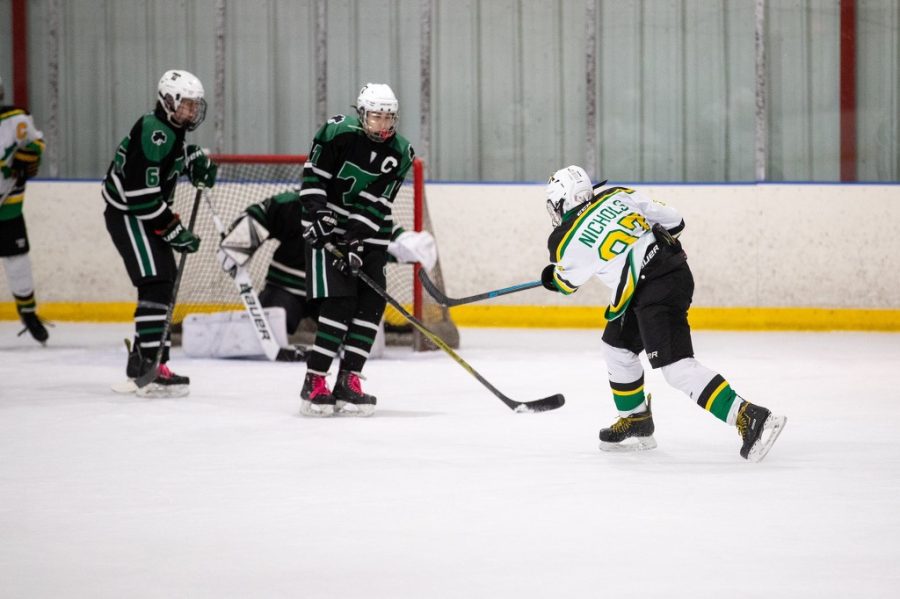 Ice Tigers Season Review
Sunday, March 13, 2022 — The Tiger hockey season officially comes to an end; but the future looks bright.
March 21, 2022
In their last tournament of the season in Ohio, the Ice Tigers placed second and left it all on the ice. Our hockey team's season came to an end with a hard fought loss to Indian Hills on March 13. The Ice Tigers had a pretty exceptional season and there are definitely some great takeaways for this group.  
The Tigers had a 4-3 win over a quality Indian Hill team on senior night. An impressive 14-5 win over La Salle was a significant statement to show the Tigers are a dominant team. The team also had an extremely solid 5-3 win over Louisville metro to close out the regular season. Remarkable wins like these are hard to come by, but they were able to accomplish them.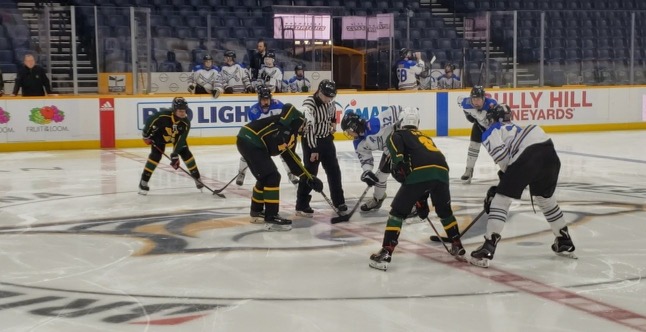 Another notable accomplishment is the tough and passionate core of the team. The dedication and hard work was shown in many of the games and it was one of the driving factors of the team.
"The strongest aspects of the team that decided our success was our attitude and effort," senior Nick Wilson stated. "It was obvious in games and practices when our minds weren't in the right place.  When we were mentally prepared and focused, that is when our success would come." 
While the team didn't end up taking the ultimate goal of winning State, there is still optimism for the team next season. With only two seniors this year, there are many young talented players returning to hopefully bring state championship for St. X.
"St. X hockey will be the best it has been in decades within the next few years," Wilson said. "We had a great group of freshmen this year that changed our style of play, and a new group of freshmen coming next year that will give our lineup the depth that hasn't been seen since the early 2000s."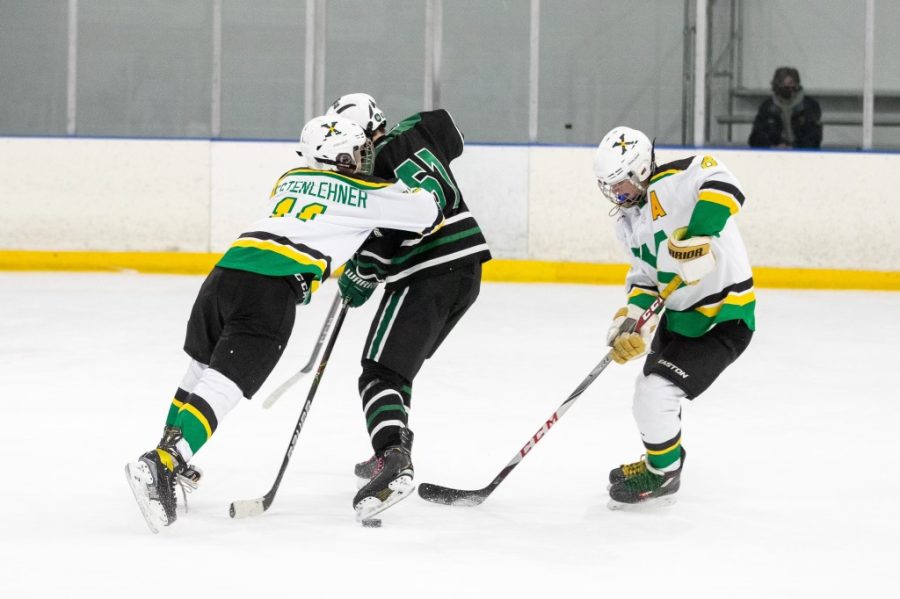 According to Wilson, "We are a very young team. The state's leading goal-scorer, Andrew Larkin, is a sophomore, and our entire defense are sophomores.  I predict a state championship in the next 2-3 years."
This is astounding news and it gives us hope for the future of the Ice Tigers.