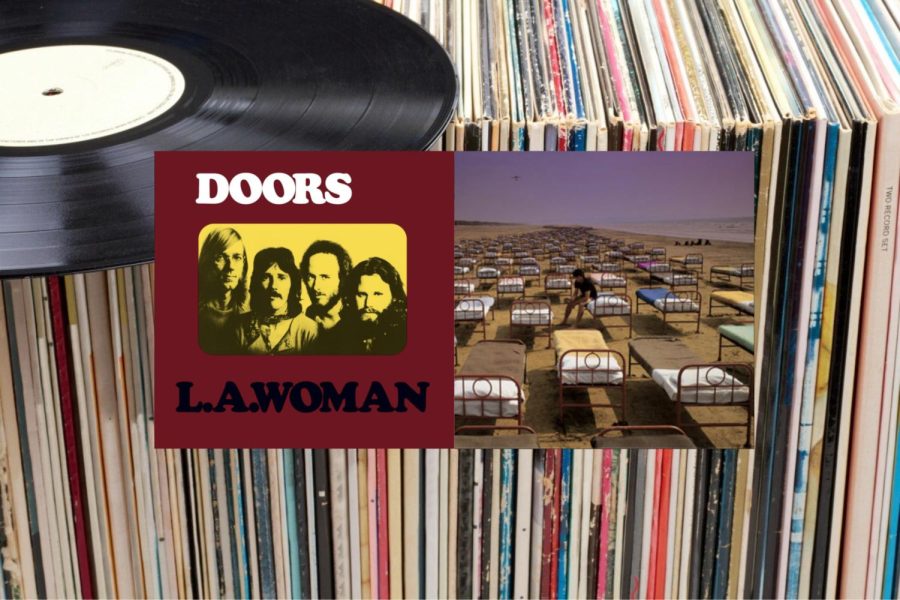 Sky and Joey's Throwback Thursday
March 17, 2022
This week, Joey and I take it back to the earlier days of alternative rock, with The Doors' signature psychedelic sound and Pink Floyd's iconic progressive rock. These songs are great, but they have an even greater influence on society beyond the music world. 
Sky- "Cars Hiss By My Window" – The Doors
This song's vibe, with an easygoing feel to the guitar and vocals, is perfect for just chilling around the house or for a slow drive down a country road. Every member of The Doors goes above and beyond for their roles on this song. Robby Krieger's mellow and slow guitar combined with John Densmore's excellent timekeeping and superb drumming skills compliment Jim Morrison's laid back vocals that have a slight "twang" to them. The standout part of this song for me is when Morrison plays a harmonica, its actually just his voice being muffled by his hands, but I feel it adds something to the song that is reminiscent of songs sung in prisons. This song fits so many different feelings and vibes, its hard to condense it to a single one. This is one of my favorites off of L.A. Woman, and I never skip whenever it comes on.
Joey – "Learning to Fly"  – Pink Floyd 
Pink Floyd has created lots of legendary rock music, but some of it can get overlooked. They created two fantastic albums in Dark Side Of The Moon and The Wall, but most people haven't heard the rest of their discography. However, this song is an undiscovered classic. It's a whole experience and incredibly unique. It's one of their slower songs, so keep that in mind when you listen. 
We now have a playlist where you can listen to the songs we feature!
Check it out here