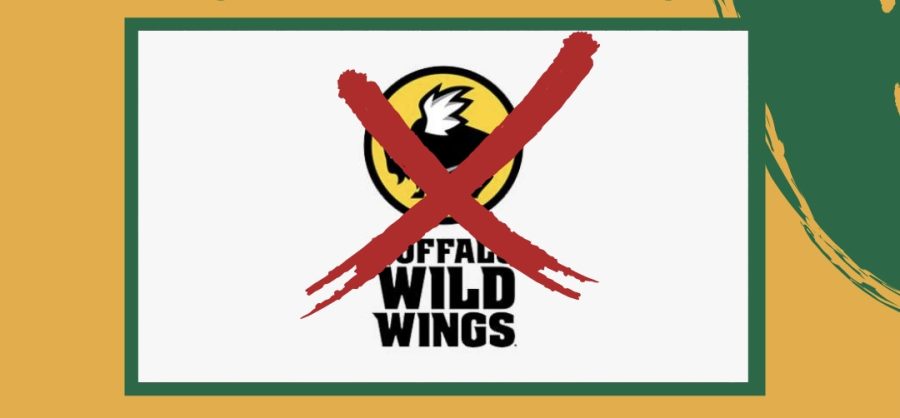 Owen and Paul's Top Places to Watch the Big Dance
As the sports-filled weekend is almost upon us, here are Owen and Paul's top spots to watch March Madness.
March 18, 2022
What better feeling is there than walking up to the spot with the boys ready to start a day of watching the Big Dance. The greatest part about watching the Big Dance is you never know what's going to happen. March is chaos! You know chaos will ensue, so be sure to find a spot that will bring a little stability to your life. Here are our top spots to settle into a day of basketball with the boys.
---
Owen's Top 3:
1. Double Dogs
During the first two rounds of March Madness, there is non-stop basketball on. From noon to midnight, all day for four straight days it's just basketball. So what you can gather from that information is that you need a lot of different screens to watch, and let me tell you, Double Dogs is perfect for that. Not only do they allow you to bring your dogs, but they have an uncountable number of televisions. It's a great, modern atmosphere where you can have a wide variety of grub. I definitely plan on spending a day there this weekend to watch some great hoops.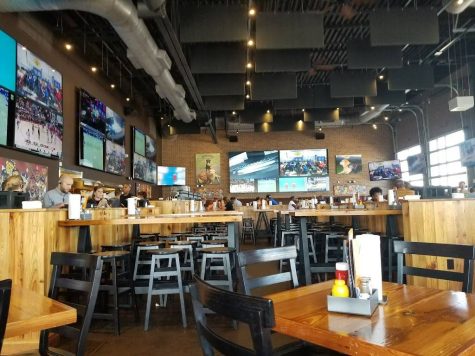 2. World of Beers
Now, before everyone jumps on me because World of Beers is the only non-local/chain restaurant on this list, I think that attests to it's charm. When you walk in, it immediately gives off a fun, festive vibe. With an array of televisions, World of Beers is a great place for a more relaxed game day feel. The food here is spectacular. The wings have good size and great flavoring. And don't even get me started on the jumbo pretzels. They are by far my favorite item on the menu, and the beer cheese that comes with it…nothing short of amazing. Definitely a place to go to over this action packed weekend.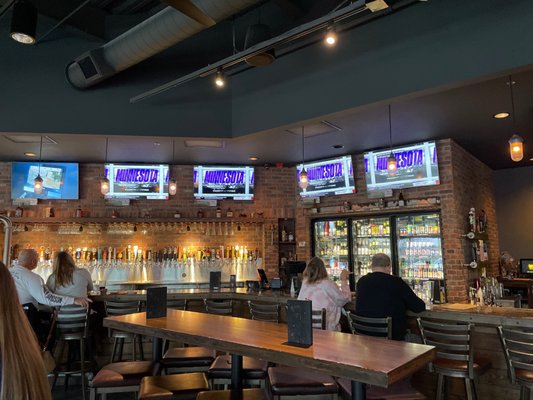 3. Saints
A classic, good ole Saint Matthew's bar and grill. This place is very convenient to go to and the outdoor space is awesome. Obviously, that's only good for the warm parts of the year, but with the weather getting nicer, it'd be perfect for this weekend. Saints is a loud atmosphere where fans have no trouble cheering, which I love. The double decker restaurant has some good burgers, wings, and much more. It's a can't miss spot for these upcoming games.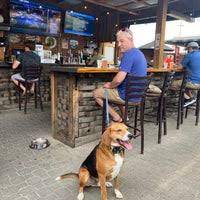 ---
Paul's Top 3:
1. Rootie's
Rootie's is a family run place that specializes in Buffalo wings. This family is a transplant from Buffalo, New York. This Family ran a Rootie's in Buffalo for more than 25 years. Although the location no longer exists in Buffalo, these wings derive directly from the wing capital of the world. Additionally, the Bills watch parties in this spot are incredible. There are televisions everywhere including in every booth. I find it really important to get up and stretch my legs, this is why I love places with a pool table or any activity, and Rootie's has a great pool table!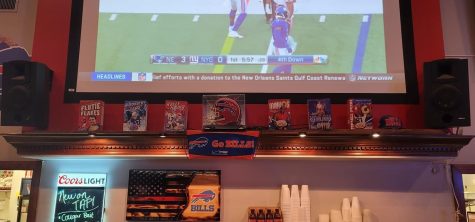 2. Joe's Older Than Dirt
Joe's is a bit of a local favorite for me. This spot is less than a mile from my house, and I grew up watching Notre Dame games here every Saturday in the fall. One of the things I love about Joe's is the different areas which you can utilize. There is a normal larger area, and then smaller spaces around the corner. Additionally, they have an unbelievable patio that is heated in the winter and open air when it's nice out. The wings are unbelievable and there are televisions everywhere. If you're headed here to strap into a day of March Madness, give me a call and I'll see you there.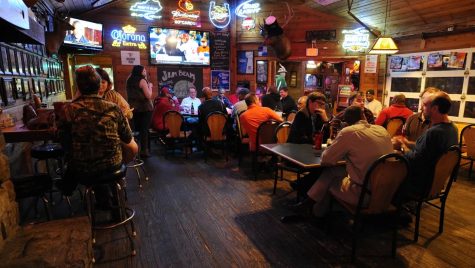 3. O'Line Sports Grill
This place is extremely close to my heart as a retired offensive linemen. I have come to really appreciate this place because of the grassroots feel. The owner is usually behind the bar and very talkative to customers. The wings are delicious and the people are always friendly. There are a bunch of televisions and since it's a small place, getting a television channel changed is no problem at all.