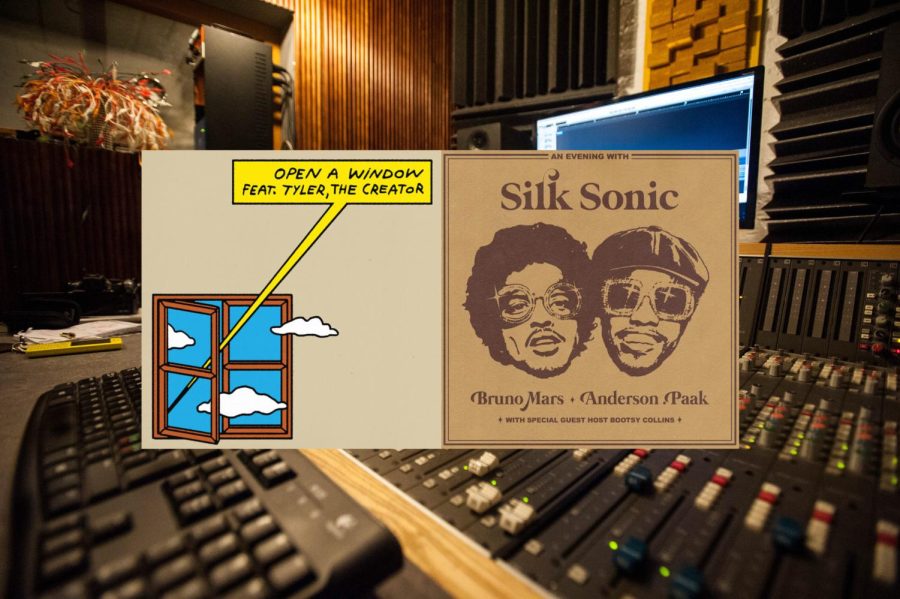 Sky and Joey's Release Radar
We have reached the bottom of the barrel.
March 11, 2022
Every week, Joey and I showcase songs that have recently been released, and we hope they are to your liking. The past few weeks, Joey and I have been in quite the drought of new music, with Kanye dropping Donda 2 on his own streaming service, and with no new music from so many artists, we are relying on remixes, smaller artists, and we are essentially scraping the bottom of the music barrel. 
Sky – "OPEN A WINDOW" – Rex Orange County, Tyler, the Creator
This song is cruising in a convertible by the beach, the smell of the ocean hitting your face, and the warm sun beaming on you. I personally have no idea why this song wasn't saved for the summer, but if Rex wants to put out a new album, I am not opposed to having such an ear-pleasing song grace my Friday. I highly recommend this song, as it is uplifting and gives good vibes the whole way through. 
Joey – "Love's Train" – Anderson .Paak, Bruno Mars 
Truthfully, I could not find a good, school-approved song that came out today. So, I went searching into the depths of my release radar and found this song. This song went under my radar, and it was a breath of fresh air. Anderson .Paak and Bruno Mars never disappoint on their collabs. Both artists have great voices, and their singing might be the best in the game right now. Overall, it's a great song and you should check it out. 
We now have a playlist where you can listen to the songs we feature!
Check it out here