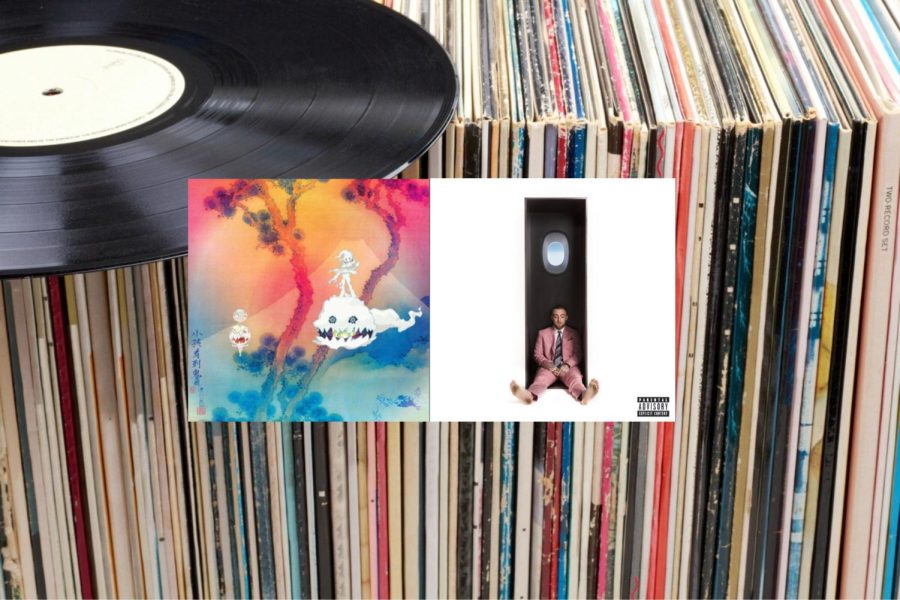 Sky and Joey's Throwback Thursday
March 10, 2022
For this week, we are bringing it back to 2018. 2018 is arguably one of the greatest recent years for rap. Artists such as Kanye, Drake, Travis Scott, Mac Miller, Denzel Curry, Jack Harlow, and JPEGMAFIA dropped excellent albums that year. It was extremely difficult to just pick one song, but we worked hard to narrow it down.
Sky – "Reborn" — KIDS SEE GHOSTS (Kanye West & Kid Cudi)
The entire album that surrounds this song is a feeling within its own; it is simply an indescribable feeling. "Reborn" is Cudi and Kanye reflecting on their feelings about the world and how they have changed as people. Any song that opens with a Cudi hum is guaranteed to be good, and "Reborn" is no different. This song just feels right; it is a satisfying listen the whole way through, and is the perfect song for when you just want to lay back and relax. While I don't sing often, this is a song that is easy to resonate with and sing along to. Listening to "Reborn" and the rest of KIDS SEE GHOSTS in multiple formats has increased my love for the album. Having it on vinyl also has its perks–it sounds almost better than the digital release. KIDS SEE GHOSTS has a distinctive sound and feeling to it and I highly recommend the album and "Reborn".
Joey – "Come Back To Earth" – Mac Miller
Before I start, Rest In Peace to Mac Miller. It should be a crime that I haven't written about Mac Miller until now. If you only listened to the old Mac, you wouldn't believe this song was made by him; it's emotional and melodic compared to his early frat rap days. While it can be depressing, it is relaxing at the same time. Mac's vocals are heavenly, and listening to this song feels refreshing. It always brings me back to my freshman year when this song dropped. Check out this song, and honestly every single one of Mac's albums if you haven't.
  We now have a playlist where you can listen to the songs we feature!
Check it out here