Mayhem in Music: Streams, Stems, and Skete
Is now truly the best time to be a music fan?
March 9, 2022
Music is something we all consume, with various genres, artists, and services to listen to it on, there truly has never been a better time to be a music fan.
Anytime you listen to your favorite artist on any streaming service, you probably assume they get a good amount of money from your stream. However, this couldn't be any more wrong. Streaming services (mostly Spotify) do a horrible job of paying their artists, and it isn't an accident. According to freeyourmusic.com, Spotify pays $0.00437 per stream, Apple Music pays $0.00783 per stream, YouTube pays $0.002, and every other music streaming service; Tidal, Deezer, Napster, Amazon Music, and Pandora all pay under a cent to their artists per every stream. While these figures are small, it is when they are compared to the amount of streams that songs in these services have. Joey and I set out to ask the questions like "why don't music streaming services pay their artists enough?", "what even is a Stem Player?", and "who or what is Skete?"
Streams
The most streamed song on Spotify is "Shape of You" by Ed Sheeran, with 3,059,409,998 (Three billion, fifty-nine million, four-hundred and nine thousand, nine hundred and ninety-eight) streams. If the pay is correct, Ed Sheehan would have made $13,369,621, that's before taxes and whatever his record label decided to take out. In the world of music, 13 million dollars for a song is substantial, but next to nothing. But why is 13 million dollars nothing? Prices to produce, master, and complete an album are extensive — depending on the studio and how much the label is willing to loan the artist. When Kanye West made My Beautiful Dark Twisted Fantasy, it cost him three million dollars to produce, master, and publish the album. Features can also cost a pretty penny, with Drake charging $1 million, J. Cole charging $2,000 per word, and Roddy Ricch is claiming that money can't buy his feature, having turned down $100,000+ offers from some of the largest rappers on the scene.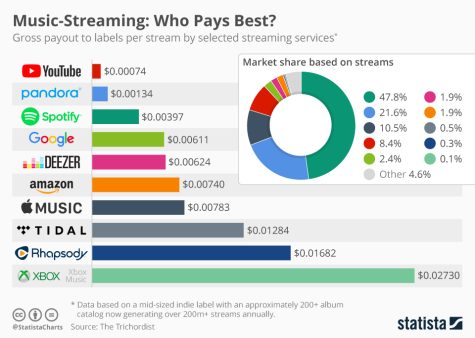 Stems
If you've paid attention to the current state of music, you might have some awareness of the Stem Player. The Stem Player is Kanye West's newest leap into the world of YEEZY technology. Practically, it's just a speaker where you can isolate the vocals, drums, bass, and samples of whoever you're listening to. It sounds cool, but it comes with a heavy price tag of $200. Now, why does any of this matter?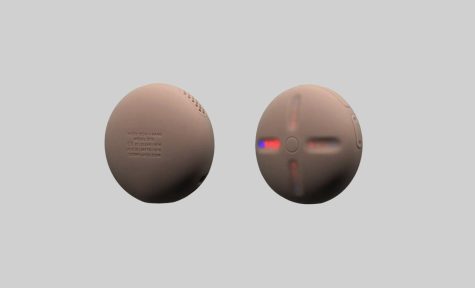 To everyone's surprise, Kanye actually dropped Donda 2. You might not have noticed, as it isn't on your Spotify or Apple Music. Donda 2 can only be listened to on the Stem Player, so you can't listen to the album without this unless you bootleg it. Kanye made 2.2 MILLION alone off selling the Stem Player, and this is way more than he would have originally made. There are many controversial opinions about this entire situation, but we can all agree on one thing: this is revolutionary. The Stem Player will set up future opportunities for artists to actually make a profit off of their music. When I first heard about this, I thought no one would actually buy the Stem Player. To my surprise, real people are actually spending 200 dollars on a speaker.
Now, how does this affect you? What are you going to do when your favorite artists stop posting their music on Spotify? A quote from my sophomore year world civilization teacher, Coach Gold, best describes how you should handle this situation. "You can't control what happens to you, you can only control how you respond". Consider this your sign to start buying physical copies of your music (CDs and vinyl). I predict the price of physical copies will explode in the next few months, because of the many artists leaving Spotify. If you really want to support your favorite artists, this is the best way. Now is the time to act.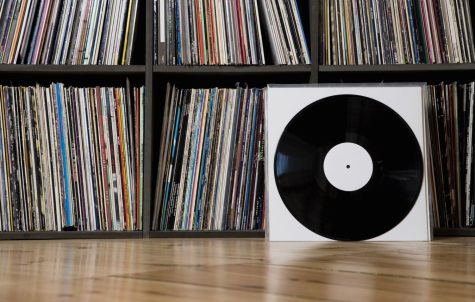 Why should you invest in physical music?
Sky – "I find several reasons to buy physical music. Collecting vinyl and listening to your favorite albums in a different format makes you appreciate the work that was put in to the album more. If vinyl is too expensive, because it is quite the investment, CDs will cost you half the price of vinyl and can be played in most cars, because CD players haven't quite been killed off yet. Local record shops like Guestroom Records, Great Escape, Surface Noise, Underground Sounds, and Electric Ladyland all have a fine selection of new and vintage vinyl records and CDs at relatively cheap prices."
Joey – "Owning physical copies of your music has advantages and disadvantages. I am a huge fan of vinyl, and I've spent way too much money at record stores. To me, vinyl sounds way better than your average listening experience on Spotify. However, they are way less convenient than CDs and other streaming services. Objectively, CDs are a better option to invest in for the unforeseen future."
Skete
Kanye's name has been in the news for the last five years to an alarming degree. Kanye's social media, specifically his Instagram, has hosted a slew of posts slandering comedian and SNL regular Pete Davidson for dating his ex-wife, Kim Kardashian-West. Photos of Pete and Kim surfaced in late January, almost a year after Kim initially filed for divorce. Nobody but Kanye knows what "Skete" means, theories from a crude misspelling, to a relationship name like KimYe have circled the internet since the photos surfaced. The "Skete" situation has come to a head in the last week, with Kanye releasing a music video for his new song with The Game titled "Eazy". The video features a Claymation style of stop motion animation, where Kanye buries alive a clay figure that looks like Pete Davidson. Besides the video, Pete Davidson returned to Instagram after a four year hiatus, only to deactivate his account a day after reopening it due to a slew of attacks from Kanye's dedicated fan base.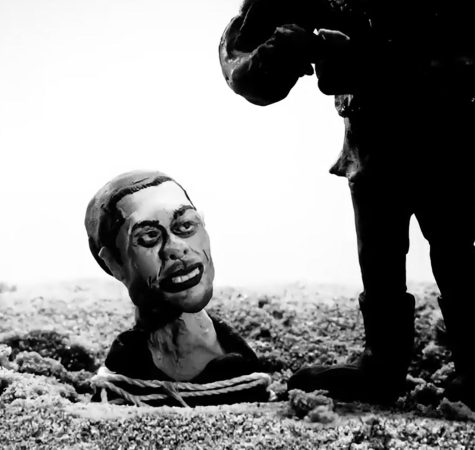 With all this social media squabbling, drama, and name-calling, we asked: "is it really the best time to be a music fan?" We think this is the perfect time to be a music fan. Conflict makes art, art makes more art, and art inspires consumers to change how they perceive their reality. Music is in turmoil, sure, but the amount of amazing music produced from this turmoil is astounding, with so many artists on the come up, and big artists keeping their ranks, this next generation of music ought to be some of the greatest we have heard to date.