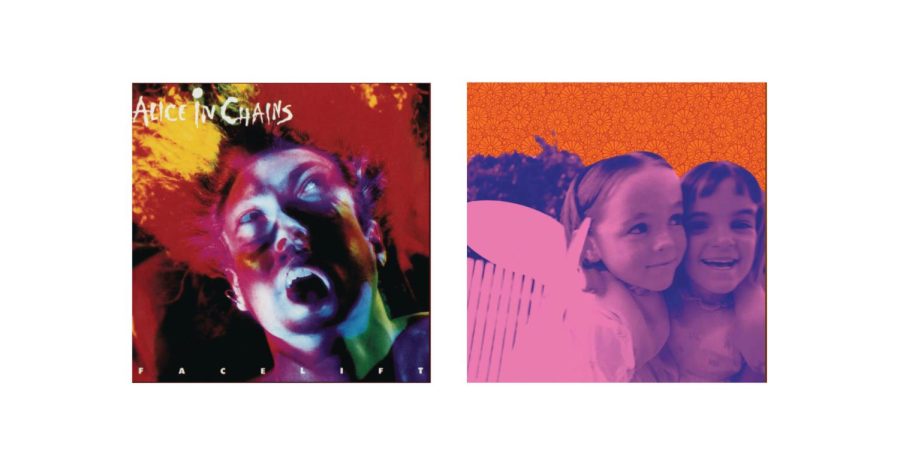 Sky and Joey's Throwback Thursday
March 3, 2022
We are taking a trip back in time to the 90s this week. The genre (one of our personal favorites) is grunge. We tried to pick more underrated songs for this week, so don't leave any hate comments, Nirvana fans.
Sky – "I Can't Remember" – Alice In Chains
Hailing from grunge's home state of Washington, Alice In Chains continued the grunge legacy after the death of Kurt Cobain with the likes of Pearl Jam, The Smashing Pumpkins, and Soundgarden. This song has a clean sound to it, with a sick electric guitar accompaniment; the vocals feature the scratchy, loud, and wild sound that grunge fans love. "I Can't Remember" and the rest of Facelift is essential to your grunge playlist and the genre as a whole. 
Joey – "Mayonaise" – The Smashing Pumpkins
I will never get bored of The Smashing Pumpkins. The more popular grunge bands (Nirvana and Pearl Jam) often outshine them, but would consider this song almost perfect. The vocals mixed with the guitar are top tier. It is rather long, clocking in at nearly six minutes, but every second sounds amazing. It's definitely something to check out if you're a fan of grunge/indie music.
We now have a playlist where you can listen to the songs we feature!
Check it out here