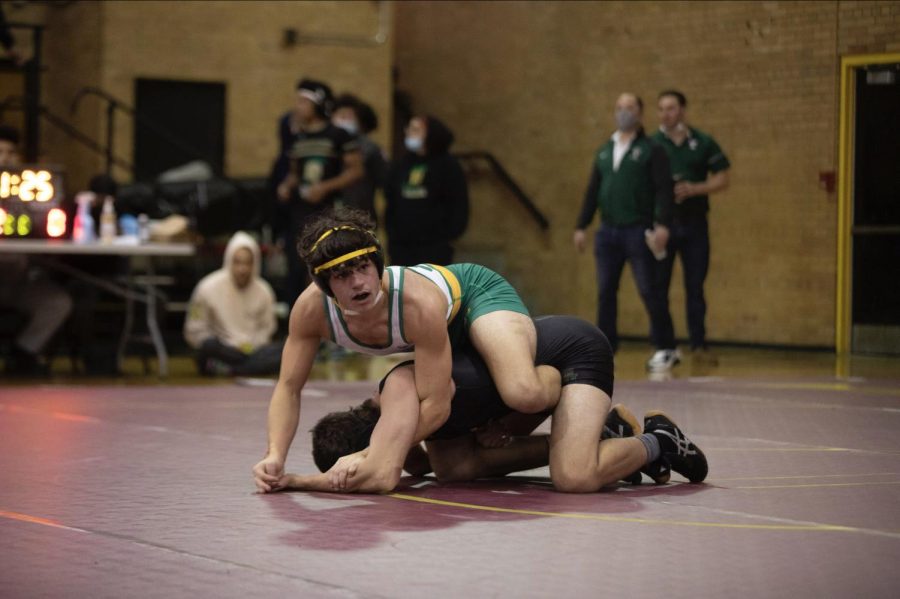 Wrestling: Season Review
As the Tiger wrestling season comes to an end, here is a dive into how the season went.
March 2, 2022
The Saint Xavier Wrestling Tigers went to State this past weekend with the hopes of winning and placing towards the the top. Tiger wrestlers Max Speaker, Justin Krebs, Hal Holbrook, Brady Allen, James Stegman, and Carter Guillaume all participated in the state finals. After a successful regular season and semi state, our Tigers were ready for state.
The team had recently been vehemently practicing Monday through Friday every week with two hour practices in order to be in the right shape and have the right mindset in order to succeed. Prior to state, they placed 2nd at the region tournament and 5th at state duels.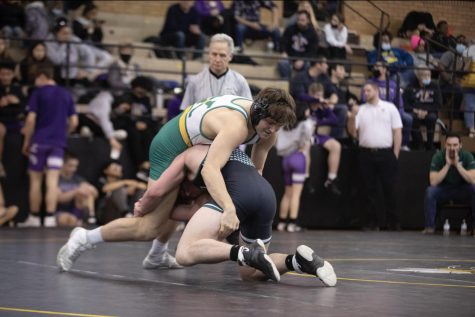 It is very evident that the grit of these wrestlers and their competitive mentalities were key factors to winning their matches. Their performance during the regular season clearly reflected this, and the younger wrestlers of the team have shown what they are capable of.
"The team has performed great this season. We came into some of the tournaments as underdogs, but we didn't worry about it, and got the job done," said Hal Holbrook, St. X senior. "A lot of our young talent has come through big in certain matches as well."
Each and every wrestler throughout the season tried to maintain a perfect balance between striving to perfect their craft, while still enjoying the sport and enjoying what made them participate in the first place. There is no doubt that their extensive regular season training paid off—proving time and time again that rankings are by no means the defining factor for this team.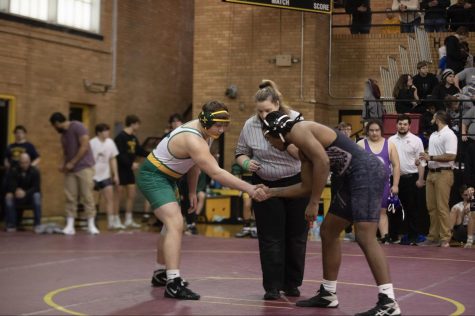 The team was able to meet their expectations with sophomore Carter Guillaume being a 2022 KHSAA Wrestling State Championship 285 finalist. Carter placed second in state in a hard fought loss. Justin Krebs placed 4th, Brady Allen placed 5th, Hal Holbrook placed 7th, James Stegman placed 8th, and the team placed 8th overall. This is a pretty impressive feat considering they were ranked 31st in the preseason rankings. 
This was a hard fought season from our tigers and they did not disappoint. The team has young and talented wrestlers returning next year so there is confidence in their future.
"Next year will be a great year because of all of the extra work I am putting in this summer," sophomore Carter Guillaume said. "As a team we will be very hard to stop with many of our wrestlers being young."