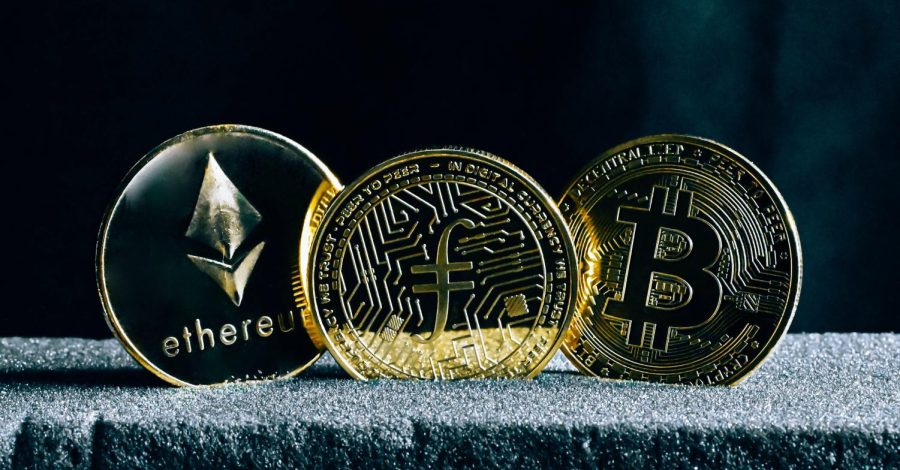 The Current State of Crypto
March 2, 2022
The world of cryptocurrency and NFT's is expansive. As we look to the future of the crypto space, let's see what Michael Wheeler, a crypto enthusiast, has to say. 
Q: Why are you so interested in the NFT and crypto space?
A: "Ever since I first learned about the technology that was blockchain, I was instantly drawn into the future possibilities that it could offer. The crypto and NFT space is filled with programmers constantly trying to find the newest groundbreaking technology, and I look forward to learning about what that tech will be. I got into crypto since I am looking to major in finance in college and topics like crypto and NFTs are always flying around the finance space."
Q: What is bitcoin and what does its future look like? 
A: "I would say that there is not much future for bitcoin since it is looked at as sort of a digital gold. There are a lot more layer-one blockchains, for example: Ethereum, Solana, Cardano, and many more. These blockchains will be the building blocks of many applications and decentralized financial systems. The consensus protocol of these blockchains, which is the way in which the blockchain verifies transactions, allows companies to place important data that needs to be verified onto the blockchain."
Q: What are NFTs and what does their future look like?
A: "The future of NFTs can be compared to the future of crypto since the future of Non Fungible Tokens is correlated with the success of blockchain technology. The future of NFTs is not the sale of JPGs for copious amounts of money. The future is being able to have a verification of ownership for a certain item in the real or digital world.
Examples for the future of NFTs
Digital passport 

Digital certificate of ownership 

Digital title for your car

Digital contracts
Q: What is going on in the crypto space right now that is impactful?
A: "There is a massive amount of speculation currently going on throughout the crypto and NFT space. There are NFT's selling for thousands if not millions of dollars for seemingly no reason. The crypto market is also seeing a heavy downtrend due to the conflict with Russia and the massive sell off going on with the stock market. Even though some prices are declining, we are seeing mass adoption from financial firms as well as more and more companies hiring crypto based employees. The current market is flooded with talent and the builders of these blockchains are paving the way for the future."