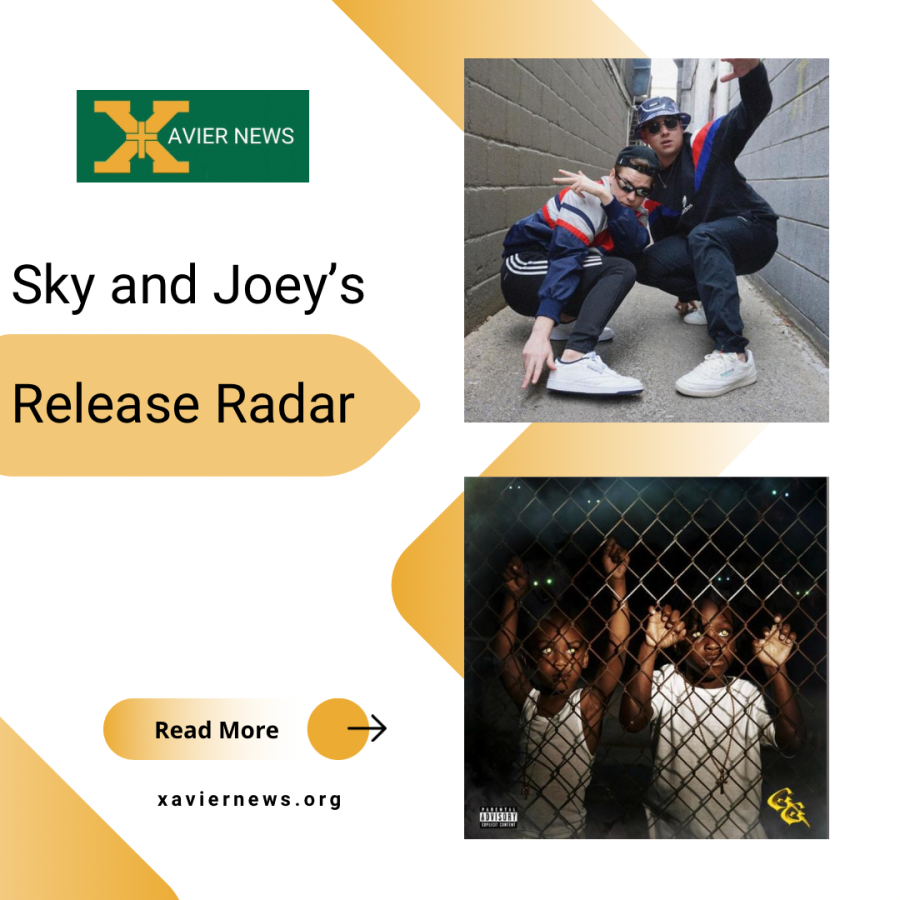 Sky and Joey's Release Radar
February 25, 2022
It's a cold, gloomy Friday afternoon, and this perfectly describes the music that dropped today. It was a more underwhelming day for new music, but that didn't stop us from finding the best songs that dropped today.
Sky- "Ready Set" – Joey Valence, Brae
Joey Valence is an up and coming hip-hop artist. Taking inspiration from artists like the Beastie Boys, his music has that aggressive, jumpy, and wild sound that tore its way into the music scene in the late 80s and early 90s. Joey's other songs "Double Jump" and "Underground Sound" also have this distinct sound of early 90's hip-hop style. This new entry to Joey's growing discography compliments his style and flow, I keep replaying it, and you should definitely give it a listen.
Joey- "AMEN" – EARTHGANG, Musiq Soulchild 
With all the other new music disappointing me, the new EARTHGANG album caught my attention. EARTHGANG consistently drops songs that feel incredibly refreshing. This song did not stand out on the album, as it does not have any of the big name features (J. Cole, Future, and J.I.D). Overall, it's a solid song that has a great feel. I'm going to add this to my playlist, and you should put it on yours too.
We now have a playlist where you can listen to the songs we feature!
Check it out here