Over The Phone Podcast by Jac Cain
February 28, 2022
For many around the world, the pandemic was a time for trying as many new things as possible while confined to our own homes. For Jac Cain, a junior at St. X, this meant beginning his own podcast: "Over The Phone". While he had little to no experience at the beginning, he now has over 20 episodes and he is not aiming to stop soon.
"I began taking an interest in podcasting during the pandemic. Before the Coronavirus Pandemic, I had a very limited understanding of what podcasts even were," said Cain. "During my time at home in the midst of the shutdown, I began to dive into podcasts such as the "Joe Rogan Experience". Although I somewhat disagreed with how freely some of the guests talked on this show, I started to appreciate the power of podcasting."
Cain has never been afraid to push his limits, or to explore any kind of new platform. Upon his first exposure to podcasts, the absolute freedom and laid-back nature were what sparked his interest.
"Unlike television and radio shows, podcasts have very little restraints on time limits and what topics can be discussed," said Cain. "It was not until the summer of 2021 that others encouraged me to get into the world of podcasting myself. At first, I was very hesitant to do this, but I knew this project would be something to get me out of my comfort zone."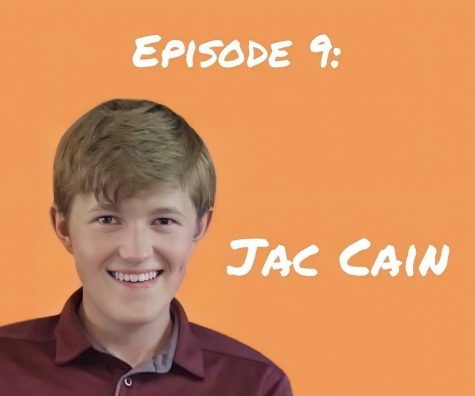 Jac Cain had plenty of exposure to the world of podcasts long before he began his own. He found himself drawn in by the large variety of content that is offered through the podcast format.
"There have been many sources of inspiration for me in regards to podcasting. I would have to say that the overall popularization and diversification of podcasting has been a major factor in why I enjoy and appreciate podcasts," explained Cain. "I am impressed by how there really is a podcast for everyone. Because so many people from all over the world have contributed to podcasting, the opportunities for listeners are endless."
His journey in podcasting has taught him many lessons that are applicable to everyday challenges he faces. Regardless of what is still to come of his career in podcasting, the experience has already proved extremely valuable to him as a person.
"I have learned that being prepared for anything and everything is the most important aspect to podcasting and, more broadly, to any area of your life," Cain explained . "In school, I have become very disciplined when it comes to being prepared for tests, quizzes, and projects, but podcasting is different. Podcasting forces you to think very creatively and quickly. If you are truly prepared for something, nothing will be able to stop you."
The future in podcasting for Jac Cain certainly looks bright. He has been working hard for months now to build up his brand, and his work and dedication will carry him very far.
"The future of 'Over The Phone' is very promising. My personal plan is to continue to improve my interviewing skills. That is something I have been working on since day one," Cain described . "The overall goal of 'Over The Phone' is to keep reaching higher. It is as simple as that. I will continue to work to grow the recognition and quality of 'Over The Phone'. I designed 'Over The Phone' to be an open show where a variety of different perspectives can be heard. The sky's the limit for 'Over The Phone'."