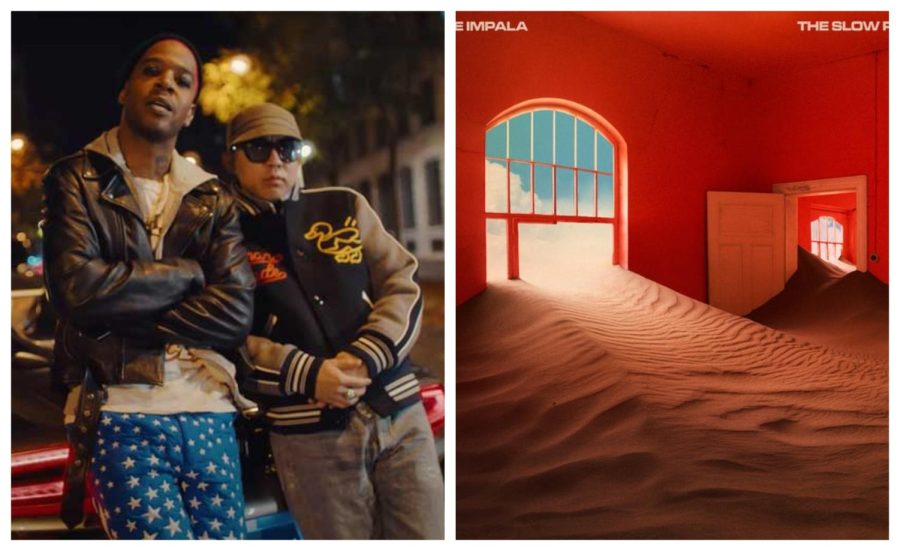 Sky and Joey's Release Radar
February 18, 2022
It's a cold Friday afternoon, and we have no school. What's better than no school? Tons of new music! Today was a solid day for music, with Jack Harlow, Kid Cudi, Gunna, Vince Staples, and Tame Impala all putting out songs. Here are our favorites.
We now have a playlist where you can listen to the songs we feature!
Check it out here
Sky – "Want It Bad" – Kid Cudi, Nigo
This single from Nigo's new album is pretty well-rounded, but nothing too special. Kid Cudi gets his mojo going on this track (Nigo says next to nothing), but with as basic as this beat is, it doesn't hit nearly as hard as a regular Cudi track would. This song is pretty okay overall, i just wish it had a better beat, Cudi's hums and ad libs are on point; the beat just doesn't stand well enough to support the vocals.
Joey – "The Boat I Row" – Tame Impala
Tame Impala simply doesn't miss, and this stands true with this song. All his songs have a unique feel that completely takes you away. I can put this song on and it holds my attention for the entire four minutes. His vocals are amazing and the production on the track is top tier. Definitely not a song to miss, and you should give it a listen.