Swimming and Diving: Headed to State
February 11, 2022
The St. X swimming and diving team is coming in hot with the State Championship this weekend. The team just won Regionals last week and now with the State Championship coming up, it's difficult not to be enthusiastic about our Tigers.
The team has had an excellent season so far, not losing a single meet. This is never an easy task for a team, but our St. X tigers have been able to accomplish it. The team has had 33 consecutive championships and 21 All-Americans, so the team's goals are always ambitious.
A team goal our Tigers pursue every year is to take State and with past and recent experiences, the team seems to know what it takes to win. 

"In regards to winning State, we're just going to try and do what we have done for the past couple years and dominate State as much as we can," Luke Thomas said. "Our goal beyond state would be trying to repeat the National Title from last year."
Thomas recently just set a new region record in the 50 freestyle with a very impressive time of 21.21 and he also set a new region record in the 100 freestyle. His performance is very admirable and is nothing short of fantastic for the team.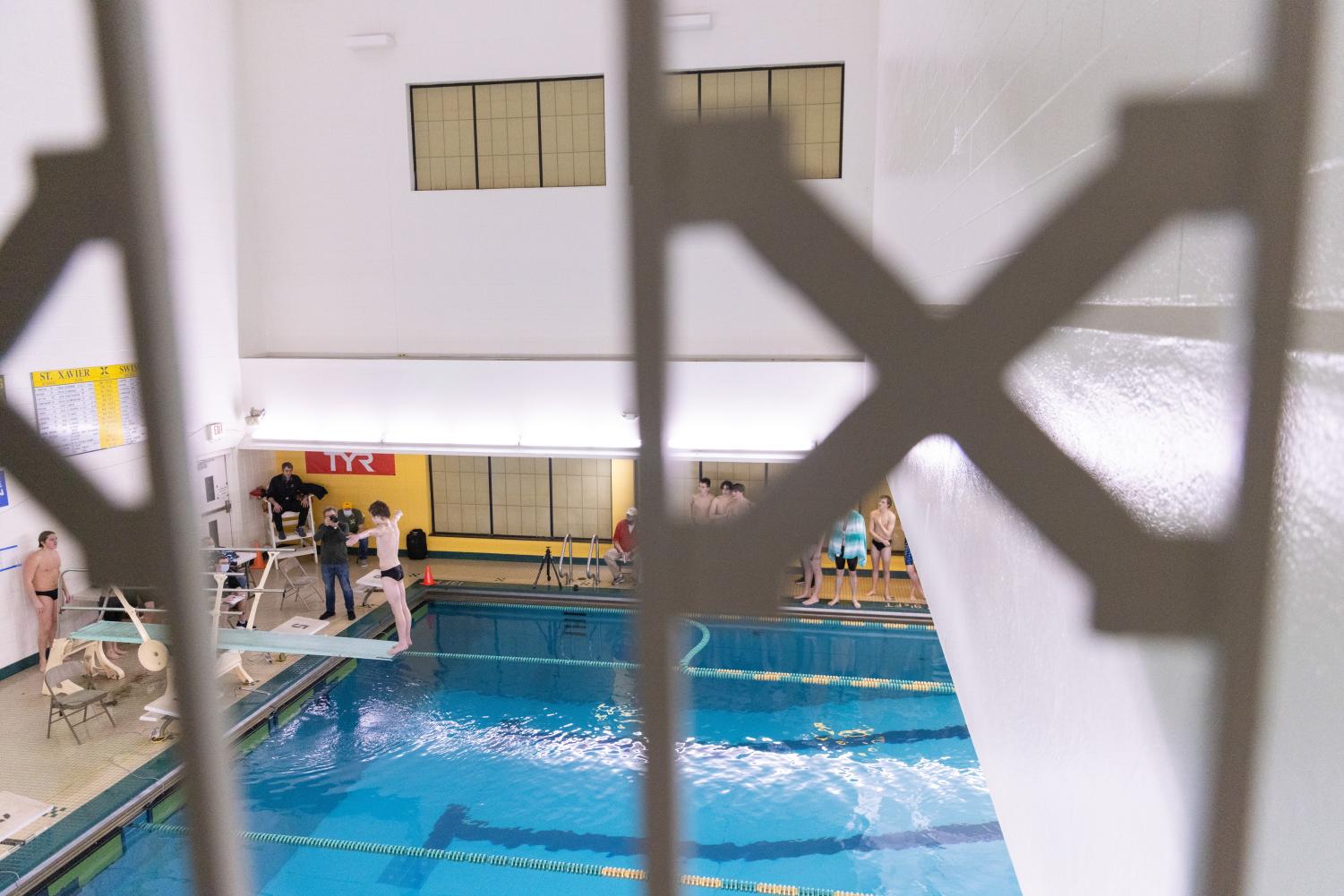 The team's overall performance is just as important as our players' individual performance. This will be a key component for the team to take State this year as it is every year.
According to junior Will Scholtz, "The team has performed great this year. Even with such a hectic schedule, the team has been able to pull through and perform at every meet we've been at."
There's no way not to be confident in our Tigers' ability to take State. It's never an easy task, but the team certainly has the talent and confidence to win it all.
"I feel like the team has performed very well this season and it's been a very common theme to try to one up ourselves from the year before, and everyone seems to be giving their all," Brandon Anderson said.