Wrestling Team Preparing for Run at State
January 27, 2022
The 2022 Tiger wrestling team is on a warpath. Led by seniors Alex Feldkamp, Carter Bunch, Hal Holbrook, along with juniors Brady Allen and Justin Krebs. The team also features sophomore sensation Carter Guillaume. Although wrestling is an individual sport, the strength of Tiger wrestling is in the team. Captain Alex Feldkamp has seen his team make the transition within practice to shift focus to the State Tournament.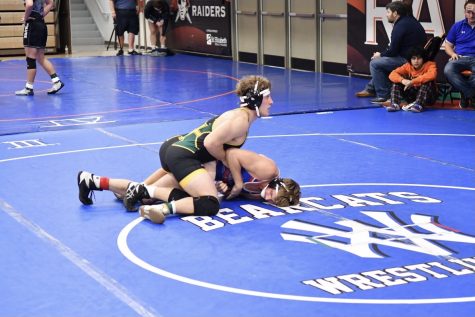 "The approach to the State Tournament now is that everything until February is just practice," Feldkamp said. "Don't dwell on the wins and losses so much because all we need to do is wrestle our best in February and go score points in State." 
The goal is never to dwell on the past, however this season has presented some unique challenges and the Tigers have responded. 
"One of our best wins was beating Male at Sectional duals to go to State duals," Feldkamp said. "That along with some big individual wins in individual tournaments where guys were able to wrestle above their perceived level have all contributed to a growing confidence on the team."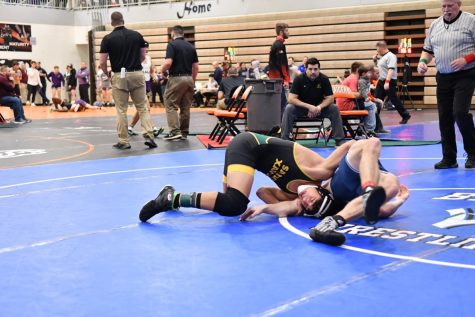 Young Tiger wrestler Carter Guillaume has ascended to the starting heavyweight position this season. Speaking on best wins Guillaume lit up and true passion came over his face as he explained. 
"Some of the best wins are when nobody believes in you and to win and see the look on everyone's face, is a great feeling," Guillaume said.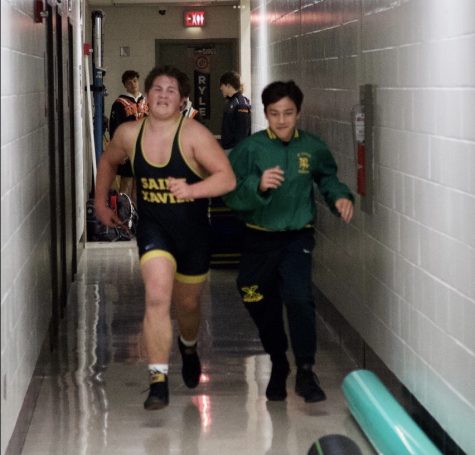 Guillaume is poised to make a run at the State Tournament; his outlook as the tournament approaches is focused. The wrestling program is one of the most storied at St. X and this group is excited to prove why 2022 will be a year to remember.
"We will continue to turn up the speed in practice as we have all season and we will practice to dominate," Guillaume said.