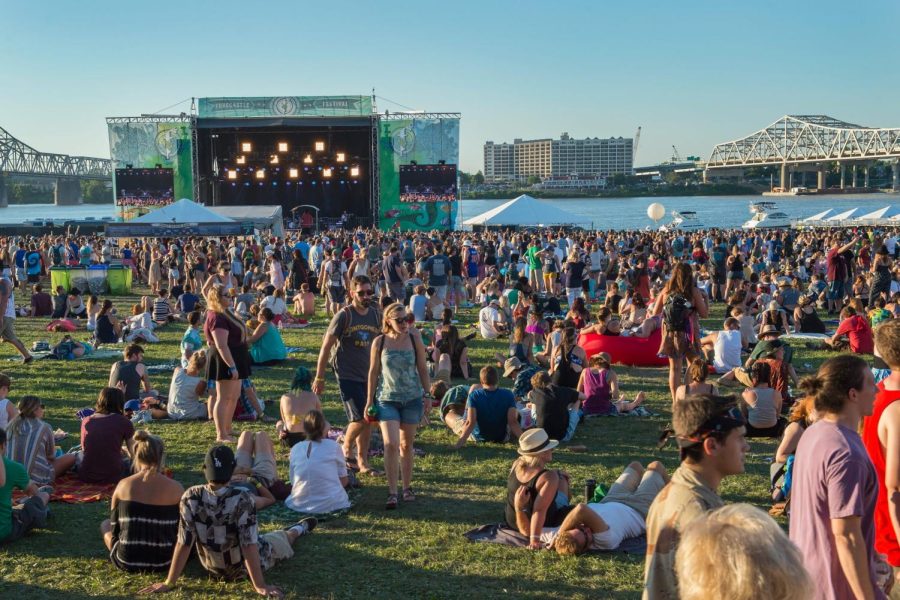 Forecastle — Underrated Underliners
January 21, 2022
Forecastle came in hot with the lineup for 2022. Everyone is excited for the big headliners such as Jack Harlow and Tame Impala, but what about the smaller names? There are plenty of artists performing that you've never heard that are incredibly talented. Sky and I picked underrated artists from each day and researched so you don't have to.
---
Friday: 
Duckwrth 
Rapper, artist, and innovator Duckwrth is not headlining at Forecastle, despite being one of the more talented artists. Known for his rapping and smooth vocals, his set is not one to miss. If you enjoy more of a laid-back style of rap, you should definitely check out his music. For all rap fans, Friday is the best day.
Song– "MANSION FREESTYLE"
---
Saturday:
Flamingosis
An avid beatboxer and beatmaker, he is inspired by Flying Lotus. He makes vintage funk music with mellow beats. His lyrics set the mood for a calm night to watch the sunset. Definitely go for his set if you are into chill jazzy beats.
Song — "Groovin'"
---
Sunday:
Mob Rich
Here is a brief statement for the non-headliners on Sunday: if you only like rap music, consider skipping the day. However, this is your chance to go outside of your comfort zone and experiment with some new music. I was upset at the lack of rap artists, but I still gave these artists a chance. Mob Rich makes pop music, and they are solid. They make catchy music and should have an enjoyable live set. A convenient part about them is how easy it is to get into their music. They make incredibly generic music — all you need to do is listen to one of their songs and you've essentially heard them all.
Song — "Yoko Ono", or any song in their discography
---