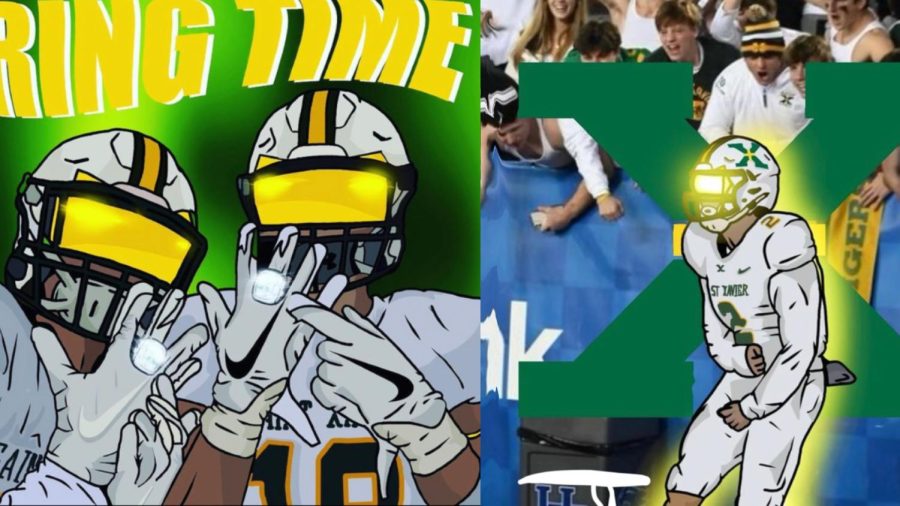 Gabe Meyer and His 502 Edits
January 13, 2022
Gabe Meyer, a current sophomore, has a newfound passion for creating visual sports edits. So far he has managed to gain a following of 208 people on Instagram after starting just this year. He averages 181 likes per post which is quite an impressive feat considering his follow count. Things are only on the up & up for Meyer.
"I remember seeing a picture of a cartoon of Lamar Jackson and thought that it didn't look that hard to do," Meyer said. "I went to the old freshman football pictures on the school website and started doing a bunch of them [edits] and just kept practicing until I did one I was happy with."
Meyer's talent has been acknowledged by many of the players he's made art for. Several of the players have even reposted his work to their stories.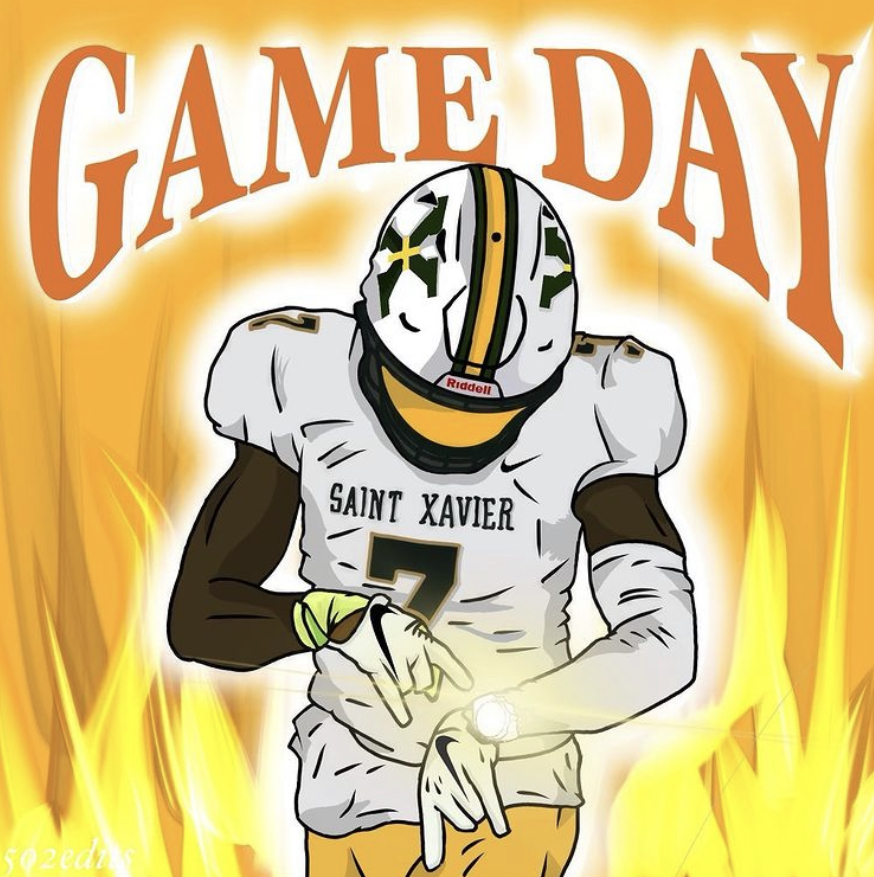 "After making my first post on my account I wanted to get into football pictures again, and thought the Madison Central game coming up at the time would be a good start. I decided to use Mekhi's picture and minutes after posting there were people on the team showing support, and Sivori and Mekhi themselves reaching out and telling me to keep it up," Meyer said. "After that, with the pictures that I got from players directly, I think the quality of what I made was a lot better and I was excited to see what else I could do." 
Meyer is planning to continue to develop his skills with photoshop and potentially work with bigger programs down the road. He has his sights set on the collegiate level, possibly staying local with the Louisville Cardinals. As Meyer continues his growth, all we can do is support him. Follow him on Instagram @the502edits and spread the word!