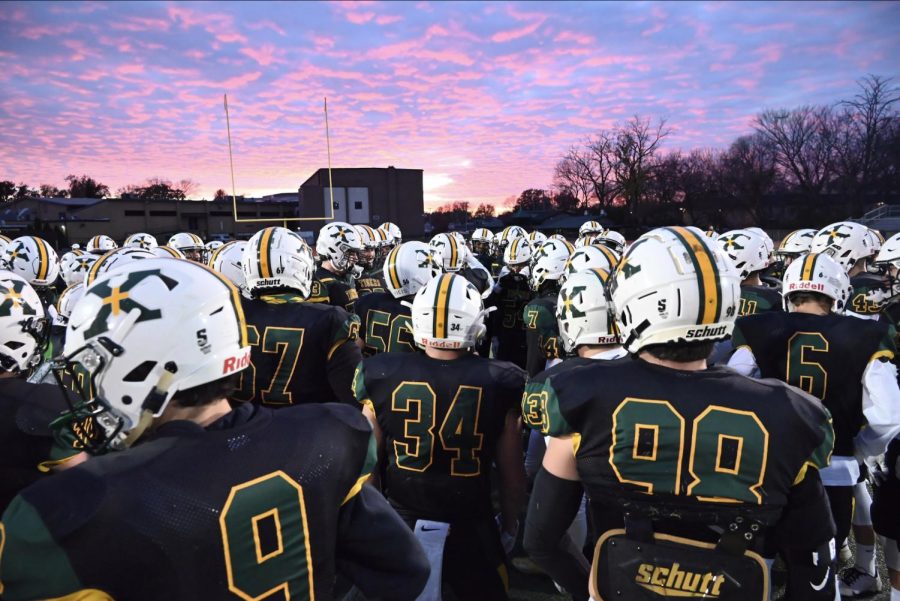 St. X Outlasts Madison Central; Moves on to State Championship
Friday, Nov. 26 — For the first time since 2017, the Tigers are moving on to Lexington as they defeat Madison Central 31-21 in the state semifinals.
November 29, 2021
Coming into the last Friday night's game at Brother Thomas More Page Stadium, the Tigers were looking to extend their winning streak to 11. The Tigers have dominated both offensively and defensively the entire playoffs, outscoring their opponents by an average score of 36-7.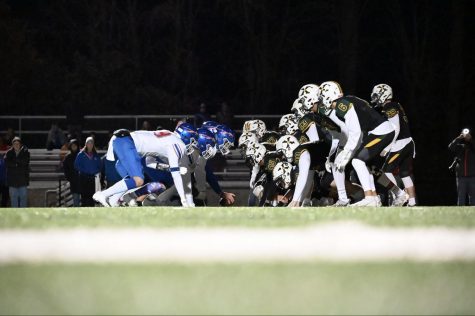 Madison Central came into the game looking to do what they do best — run the ball. Their backfield has two of the top rushers in the state — Brady Hensley, with 1,684 yards and 28 touchdowns, and Adrien Parks, with 732 yards and six touchdowns. They are the second best rushing team in the 6A class with over 3,200 yards on the season, for an average of 267 yards per game.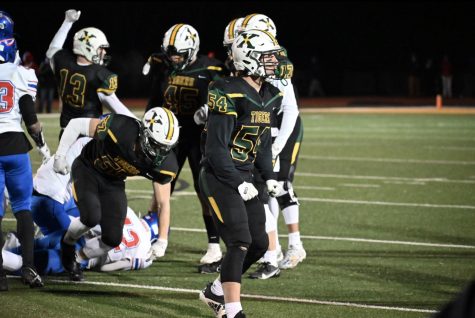 As we've learned with this stout St. X defense, some things don't always go as planned for opposing offenses. The defense started off a little slower than usual, but really picked it up by pitching a shutout in the second half. They look to continue their reign of dominance against the high-powered Male Bulldog offense.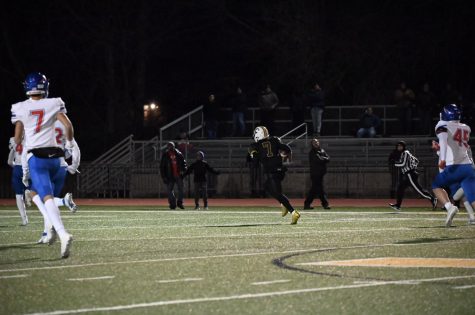 In addition to a phenomenal second half defensive performance, the offense started right where they left off against Daviess County. Just like last week, they had yet another big play that ignited the second-half performance. This time it was Sr. WR Mekhi Smith with a 65-yard receiving touchdown from Jack Sivori to end the first half. The play changed the energy in the game and allowed the Tigers to make it a one score game. As the Tigers look to continue their big-play streak, they also look to cut down on their turnovers.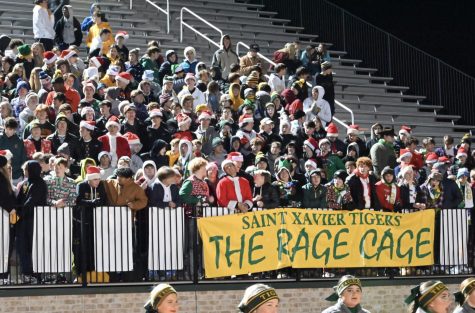 This game concluded the four consecutive playoff home games for the Tigers, but that's a good thing. The Tigers (13-1) are now moving on to the State Championship versus the Male Bulldogs (13-0). The game is on Saturday, Dec. 4, in Lexington, Kentucky. It will be played on Kroger Field, which is the University of Kentucky's football field. Make sure to get your tickets and show up for the Tigers!