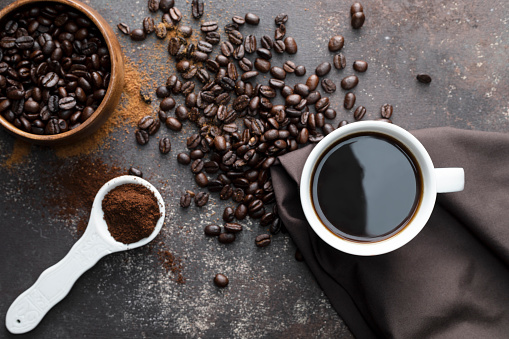 Calling All Coffee Drinkers: Go Local
December 2, 2021
Coffee. It's essential. If you are anything like me, waking up at six every morning is a struggle. Like most people, you are probably fighting the urge to sleep through your A period class. This was the case for me — until I started drinking coffee in the morning.
Now, I am only 17. I do not have the money or time to buy Starbucks daily. I'm not going to bash you for buying a seven-dollar, watered-down coffee, but you should know that there are superior options out there, especially here in Louisville.
Our city is full of fantastic local coffee shops that many people don't know about. Not only that though, but the market for at-home coffee is also equally as diverse and far superior to the cookie-cutter syrup-infused blasphemous name brands served nationwide. Don't fall into their corporate, money-making traps. Go local. Support your community. At the very least, make your own homebrew, and if you don't know any good spots, I'm about to put you on with the help of some of my esteemed coffee-drinking colleagues.
---
Bean — Joey Maier
If you're a St. X student who likes coffee and has never heard of Bean, I genuinely feel sorry for you. I was one of the unfortunate people who had never heard of it, and it frustrates me that I'm just now finding out about it this late. Bean is only three minutes away from St. X, making it super convenient for students and teachers. It is completely different from any of the other places on this list. The shop is in an old house in Germantown, and that adds a lot to the experience. It makes the space cozier and gives it a feel not many coffee shops can do. In the few times that I have been, the service has always been great and the coffee is even better.
---
Sunergos Coffee — Dominic Garcia
The coffee shop Sunergos has a welcoming atmosphere. Ordering the coffee was a smooth process: all the options were laid out in front of you. This coffee shop is a great place to take a friend and have a three-hour conversation about anything. Coffee shops are great places to brainstorm and enjoy a friend's company and Sunergos is no exception to this. This place had a fair price for the coffee, but you should not go every day unless you want to take a hit to your wallet. Overall, this coffee shop has fair-priced coffee with a good atmosphere for brainstorming ideas and talking with friends.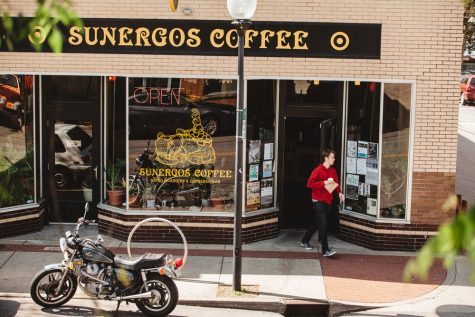 ---
Heinie Brothers' Coffee — Joey Maier
Heine Bros is my favorite coffee shop in Louisville. They are one of the more popular local shops, and they have a bunch of locations spread out across the city. Not only is the coffee great, but the environment is also what makes the shop what it is. I feel 100 times more productive doing my work here than at home. It has a laid-back feel and if you need to get some work done, this is the place to go. Unfortunately, if you go every day, that could take a toll on your bank account. But now and then, spending the extra money is worth it.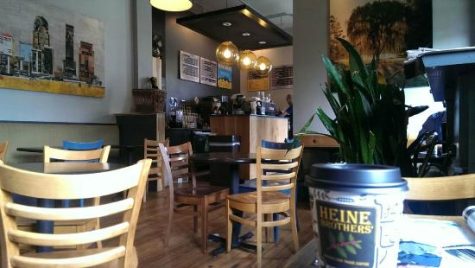 ---
Safai Coffee Shop – Luke Napier
If Heine Bros' is the Louisville staple that everyone from out of town knows for the coffee brews, Safai is the local favorite that rivals it not just with coffee, but with its pastries as well. Equipped with lots of outdoor seating for any COVID restrictions as well as a walk-up drive-through window for orders when accompanied by your family pets, Safai has a variety of options to choose from. Ranging from quick snacks to full-blown meals to accompany their stellar pour-over coffee brews — something that is tough to find in an age of speed over quality — this specialty shop is a can't-miss stop when walking along Bardstown Road any day of the year.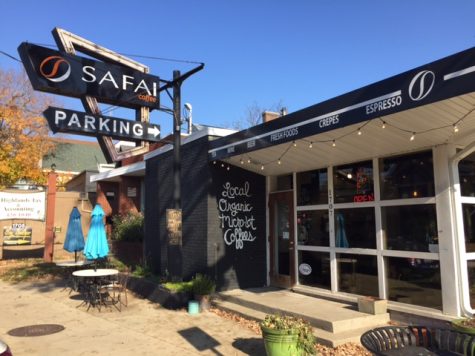 ---
JW Café and Bakery – Dominic Garcia
This independent coffee shop is a small establishment that aims to have the best of both worlds. The bakery element helps add delicious choices to the list with your coffee if you're feeling hungry. The coffee at this place is made to a Good standard and is a good place to meet up with a friend to have a good discussion.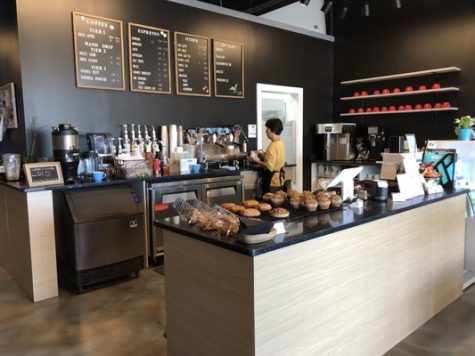 ---
Sister Bean's Coffee House – Luke Napier
For the citizens of the South End, Sister Bean's Coffee House has its small, quiet outpost just across the street from the Iroquois Amphitheater, a perfect location to hit on the way to school if driving through the busy area. With drive-through accessibility and a variety of signature items, Sister Bean is a consistent, solid choice to stop by when in the area. Although it isn't a top-notch shop in regards to local choices, a brew and pastry from time to time is always a nice option, especially after a cold workout or walk on the trails of the nearby park across the street.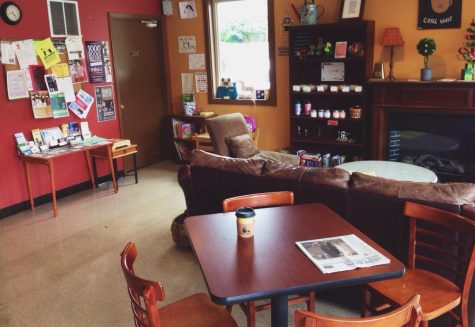 ---
Highbrew Coffee — Joey Maier
Out of all the places we mentioned on this list, Highbrew is the newest to the scene. They have only been open for a couple of months, and in my few visits it is becoming one of my personal favorites. In terms of the art and design of the shop, it is the most aesthetically pleasing. There is such a unique feel that can't be described to the fullest extent in words. If you are looking for a chill place to get your coffee or a quick snack, this is just right for you.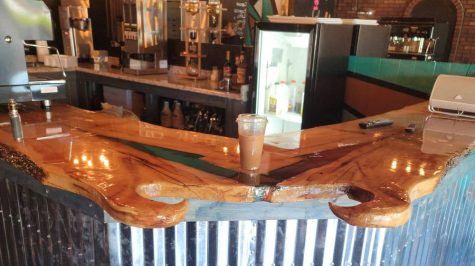 ---
At-Home Coffee – Luke Napier
Don't get me wrong, I love supporting my local shops and treating myself to a large Beekeeper from Heine Bros', or maybe even a study-day at Sunergos or Safai. But like we said earlier, we're all 18-year-old high schoolers that can't afford to make these daily expenses at various gourmet spots around the city. The alternative — make your own coffee. And I'm not saying go buy a Keurig from Target and a couple of plastic cups for some so-called "coffee." No, spend some real-time researching what type of coffee you enjoy and buy a Chemexpour-over. If you want the same quality that you can get at any of these other places, you can even buy the coffee beans or grounds specifically from there (Heine Brothers' has a variety of options to choose from at most locations)! But whatever you decide to do, try and stay away from buying another bottle of caffeine-infused water that so many non-Louisvillian brands label as coffee.