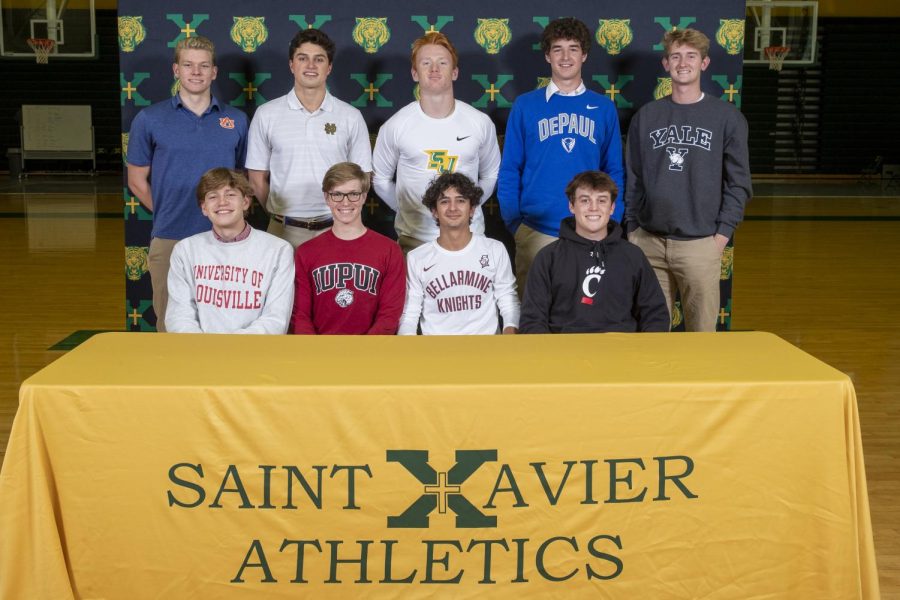 Fall Signing Day
November 11, 2021
Wednesday, Nov. 10, marked the first National Signing Day for student-athletes to sign their dotted lines and commit to playing their respective sports at the next level. Nine of St. X's student-athletes took this opportunity alongside their families in the Wills Gym. It was a celebration of their accomplishments throughout their high school careers and an official recognition of their most recent achievement.
I asked our nine signees three questions: what made the school they chose the best fit for them, what they plan on majoring in, and how St. X helped them achieve this and prepare them for the next level. Their responses are below.
Luke Lantz (Baseball) — Yale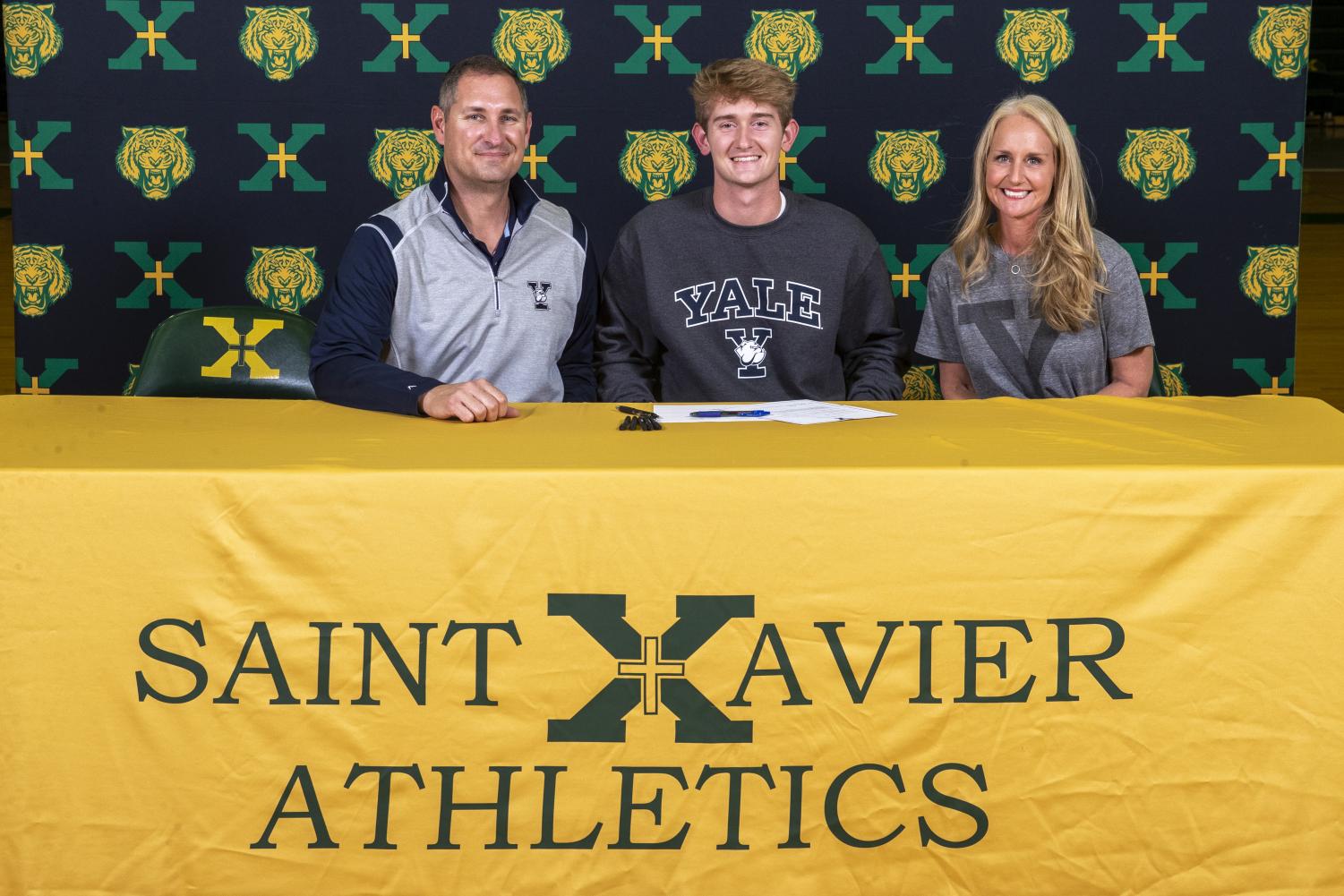 It didn't take much thought in my decision to choose Yale. It's an opportunity that is nearly impossible to pass up and something I've worked towards for many years. I take both academics and athletics very seriously and Yale further expands on these expeditions. 
I'm going to take my freshman year to fully decide on my major, but I'm leaning towards statistics or data science. 
The prestigious name of St. X was the first step in helping me reach this achievement. This allowed for Yale to take a chance on recruiting me. Besides that, the rigor and competition in the classroom and on the field helped prepare me. The academics at St. X are very demanding and require you to put forth your best effort. They offer a strong strength of schedule, and I've learned a vast amount of curriculum that has allowed me to boost my test scores. The tradition of success on the baseball field has taught my teammates and I how to win. We schedule one of the hardest schedules in the state and that puts us against the best competition to prepare us for the next level.
Jake Bennett (Baseball) — San Jacinto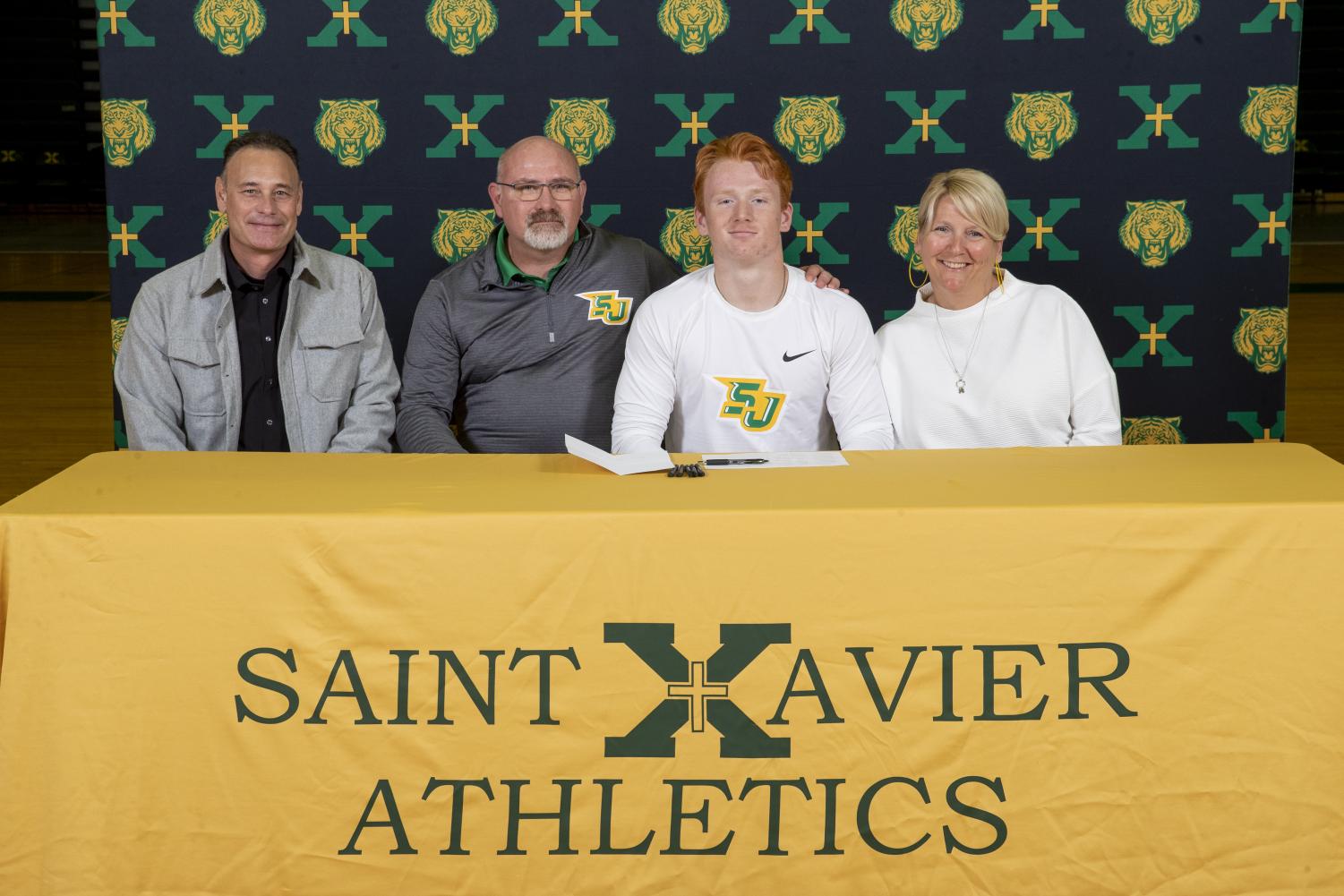 SJ was the best fit for me because it's one of the best JUCO baseball schools. Also, it's in Houston so I'll get out of my comfort zone and grow as a person. 
I'll be majoring in general studies which will help me once I graduate from SJ. 
The coaches here are some of the best around. Coach Porta, Cotty, Patzelt and all the others have been pushing me for four years and have helped me get to the level I'm at now. They know what they're doing and coming here for baseball was one of the best decisions I've ever made. The level of baseball here and the mindset we keep in practice and in games makes St. X baseball what it is. I'm forever grateful for what they've done for me.
Kash Albarado (Golf) — Bellarmine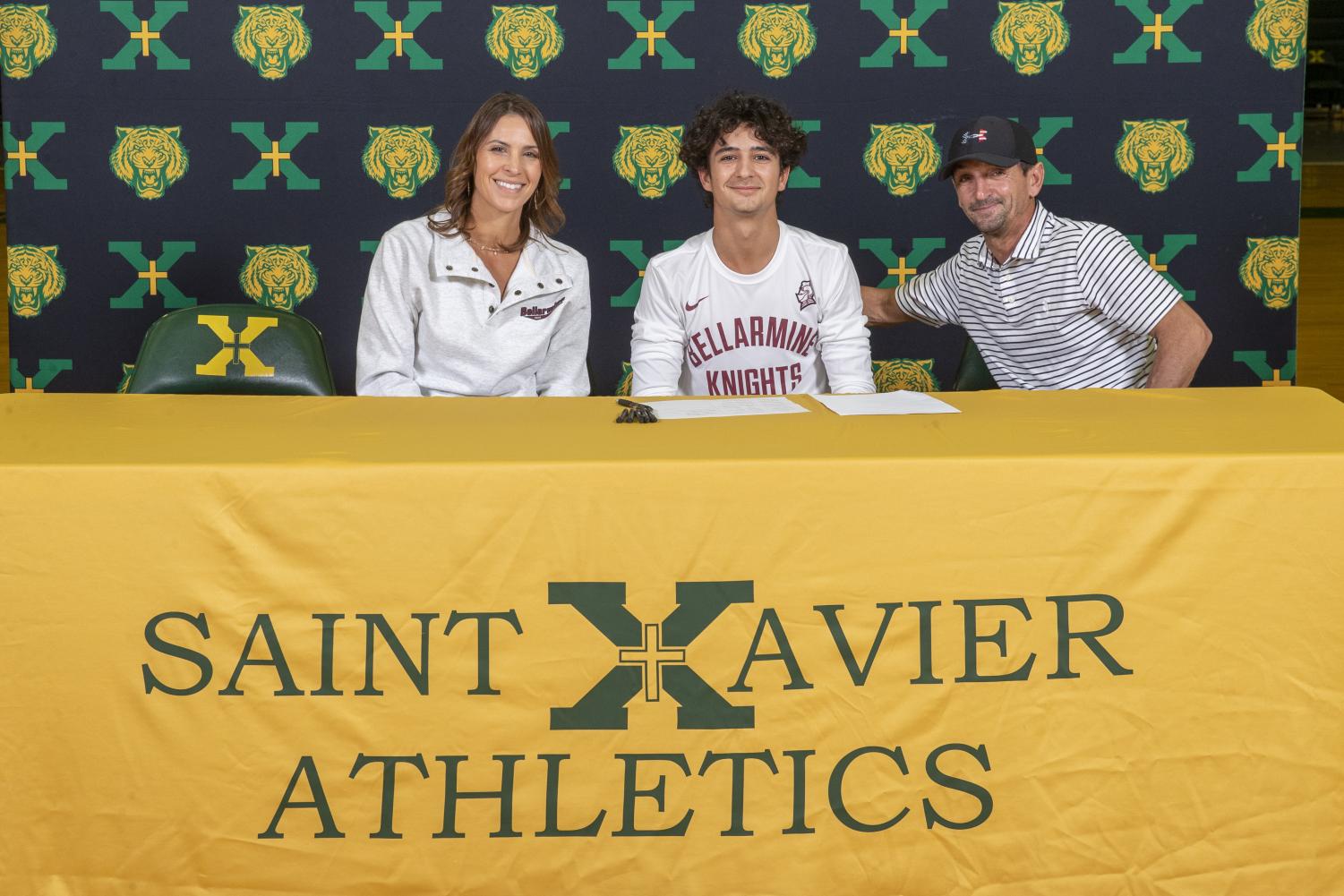 I saw myself being a student at Bellarmine when I took my visit. It was a little hard to make the decision to stay in state, but I weighed out the pros and cons and I concluded that it wouldn't be so bad to stay in Louisville. Bellarmine has a beautiful campus and it's athletics are on the rise after it's transition to Division I. Coach Tereshko recruited me and he is new to Bellarmine this year. He is the start to the program's change.
I am not too set in stone on what I would like to major in, but I'm leaning towards something along with the business field. I would like to major in something that can be used with a range of different things. I am also interested in getting a minor in communications.
St. X has taught me many things. It has taught me how to be organized and on time. It has taught me self-discipline. St. X has challenged me and kept me working hard every day. It is a place where you decide how great you want to be because of all of the opportunities. From an athletic standpoint, I have played under many really good players and have learned a ton from teammates and my coaches here.
Jackson Finney (Golf) — Cincinnati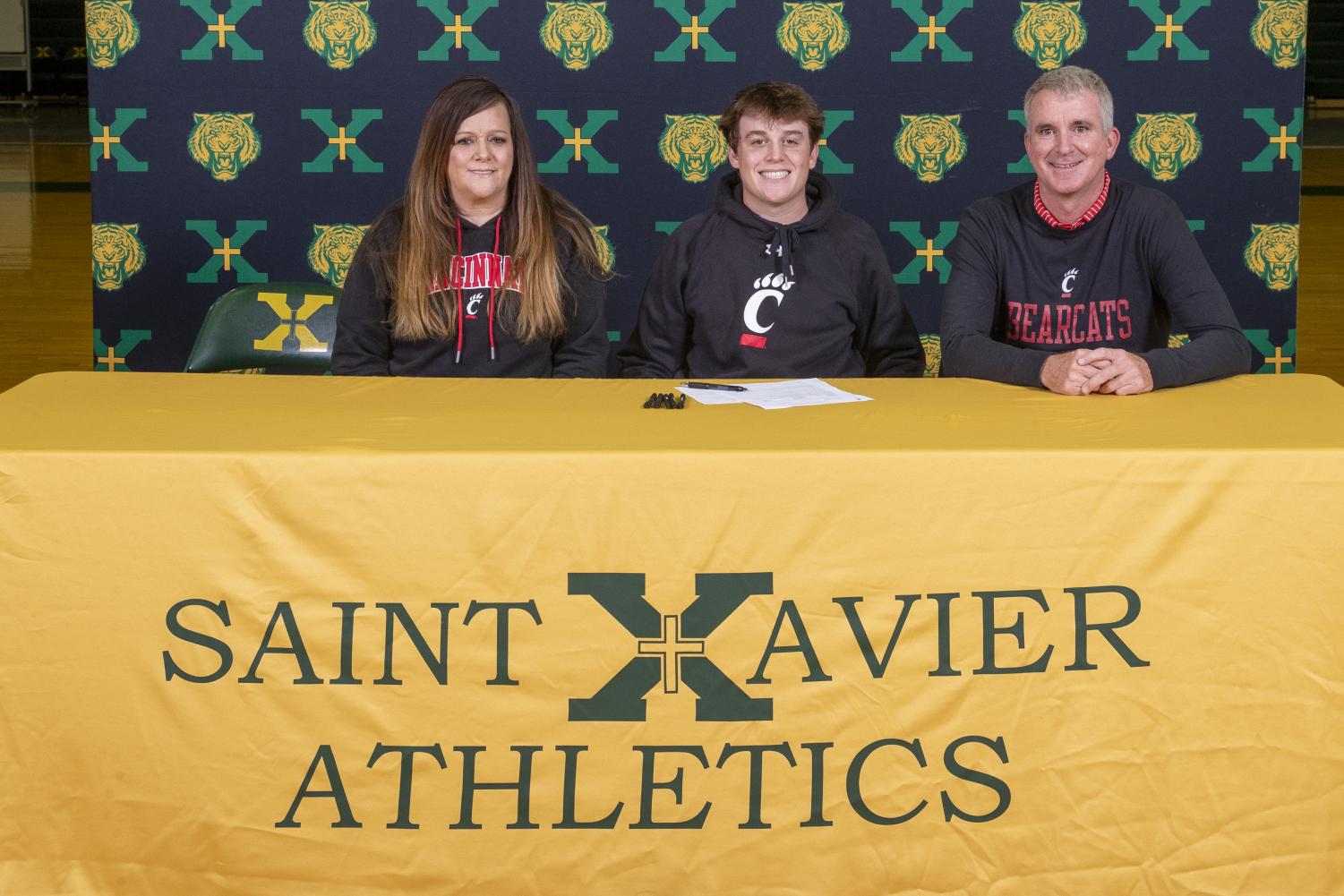 Cincinnati was the best fit for me because I connected so well with the coaching staff. I love the campus and it is not too far away from home. Also with them moving to the Big 12, it seemed like a no-brainer. 
I plan on majoring in business. 
St. X has helped me with many things. I've had the chance to become better with my teammates and the competition we play. I have had the opportunity to play varsity all four years and learn from my teammates that were grades above me. Also, St. X has made the application process very simple and quick.
Clayton Brooks (Soccer) — DePaul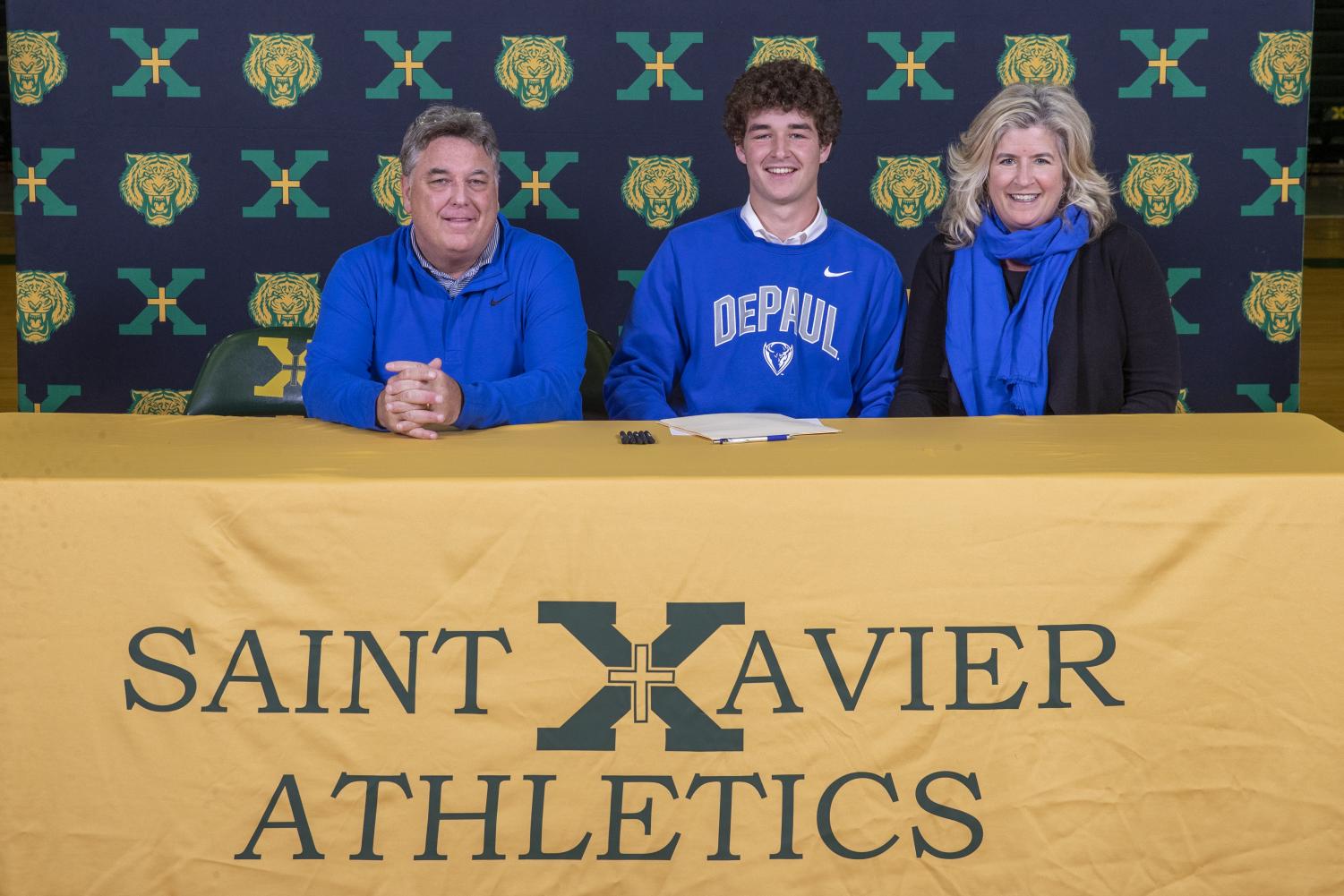 I chose DePaul because it is a place where I can see myself growing as a player and a person, as it provides a great education and a high level of athletics. I really like the players and staff, and I am looking forward to seeing what the future holds.
I'm not completely sure what I'm going to major in, but I am thinking about majoring in computer science.
St. X has helped me reach this achievement by helping me improve in the classroom, which helped me a lot in the recruiting process. St. X's high level of academics and athletics helped me improve on and off the field, which was very helpful during the recruiting process.
Jack Anderson (Swimming) — Notre Dame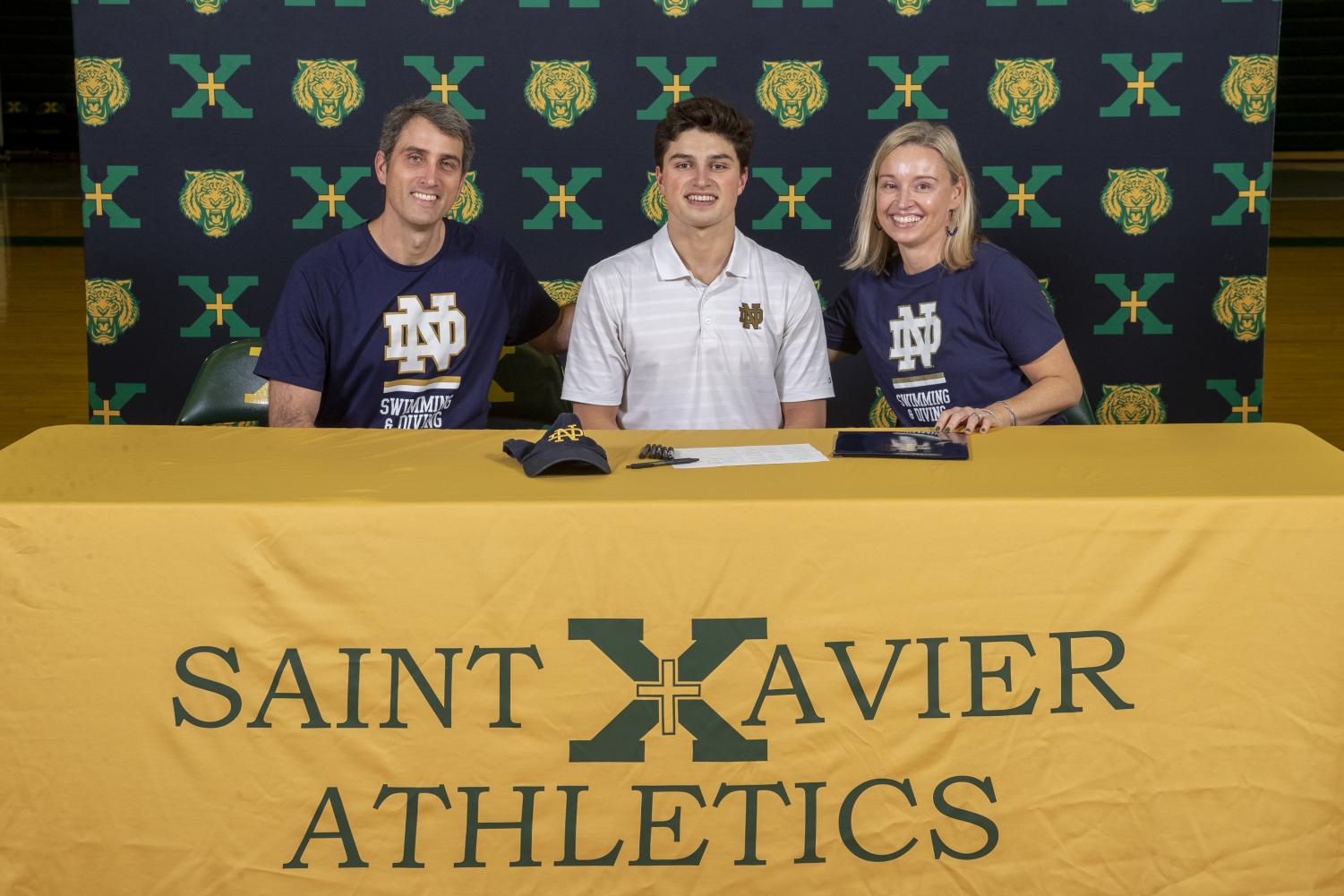 Notre Dame was the best fit as it checked all the boxes for me. First off, it is an excellent academic institution that will set me up for a bright future. Second, the team was a great fit for me. I feel as it isn't too fast of a team to where I'll struggle to fit in but also wasn't too slow of a school to where I'd be the best by far. Lastly, it was the best fit culturally. I felt like I fit in not only on the team, but also with the campus community. I also enjoy the traditions and the campus.
I plan on majoring in finance with minors in real estate and either entrepreneurship or philosophy, or all three.
St. X helped me reach this achievement by preparing me academically, athletically, and culturally. Because of this preparation, I feel that the move from St. X to Notre Dame will be a smooth transition.
Lucas Thomas (Swimming) — Auburn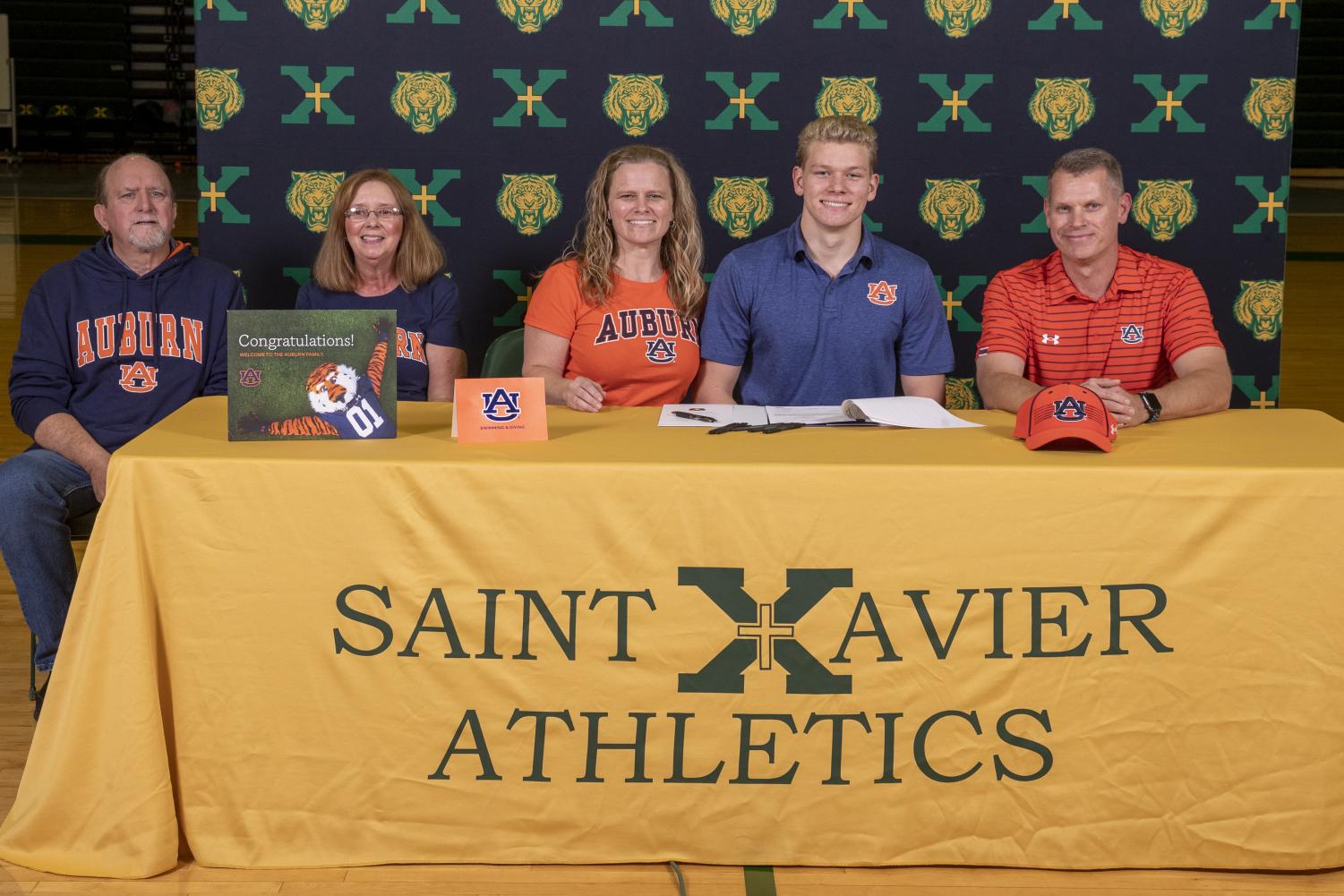 The super positive environment of Auburn along with the fantastic swim program makes it such an amazing place to pursue my education.
I plan on majoring in exercise science/kinesiology.
St. X helped me learn how to manage my time between schoolwork and swimming so that once I am in college, I can take care of myself. St. X also taught me how to study and learn information, while retaining it for a long period of time.
Isaac Wilson (Swimming) — IUPUI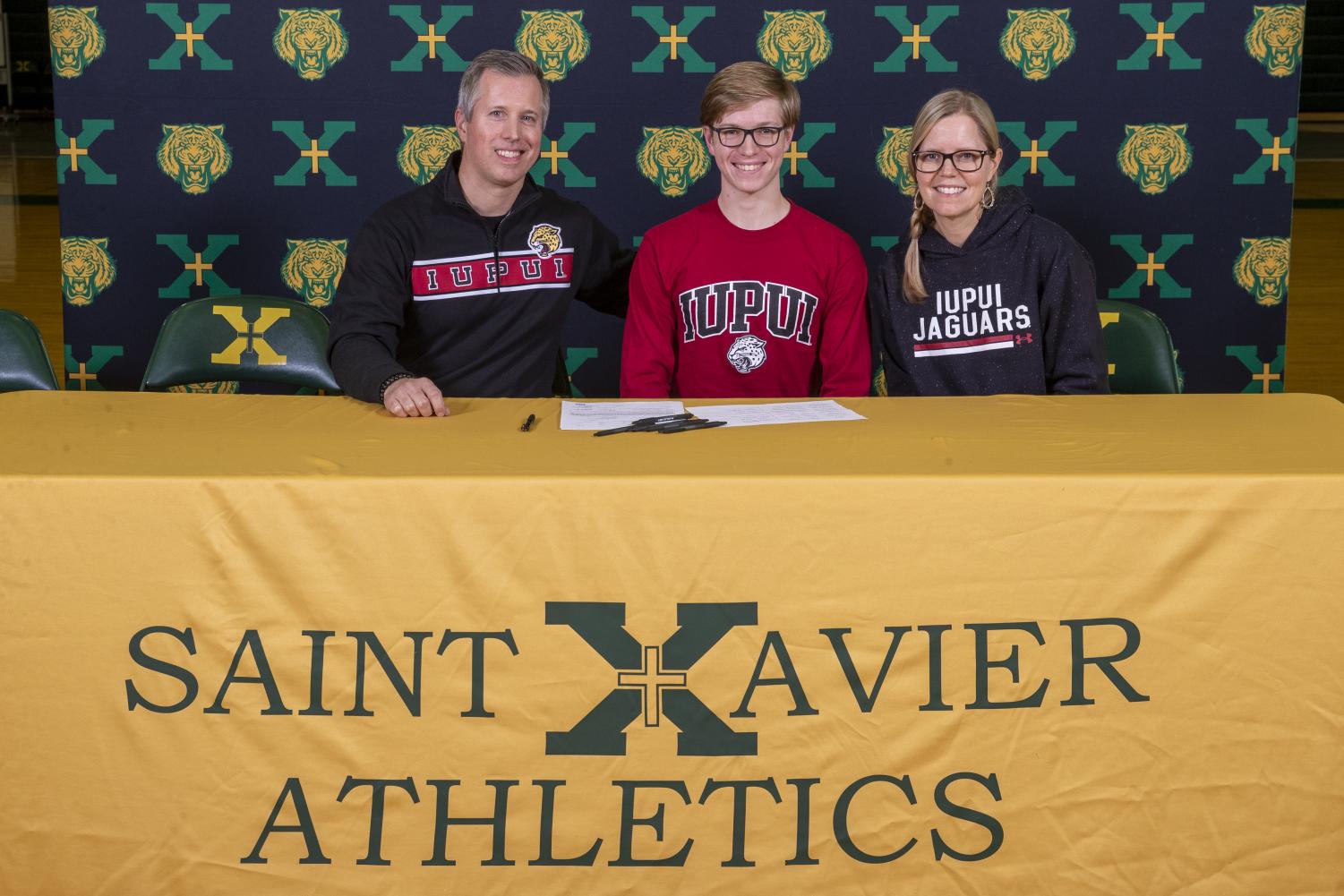 There are a lot of factors about IUPUI that stood out in comparison to the other schools I looked at. Primarily, I was drawn to IUPUI because of the great academics. Since it's an IU and Purdue school, they have great aspects about both schools. It's also located right inside Indianapolis, which was important for me because I want to be in an area with lots of opportunities.
I also plan on majoring in biological science, and there are a lot of medical and science related opportunities both on campus and in Indy. I also love their swim team and the culture they have built. I am really impressed with their program, and it doesn't hurt that they have some of the best facilities in the country! 
St. X has done a lot for me academically and athletically. They've challenged me through the past four years, which has completely prepared me for the university level. They've taught me how to think outside the box and to use my gifts well. Finally, they've pushed me to be the best I can be in the pool, and have always supported me through my career.
Charlie Crush (Swimming) — Louisville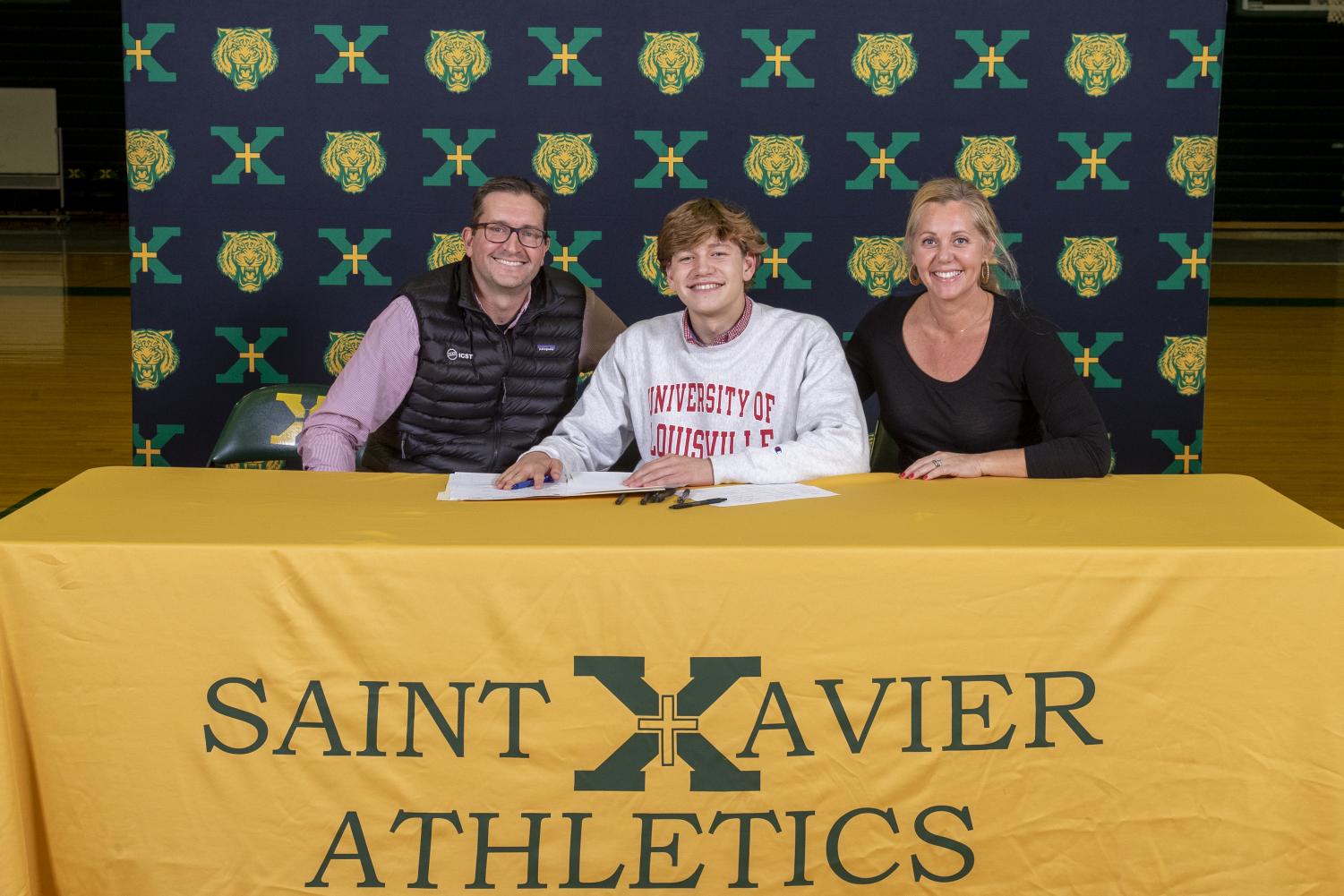 I chose Louisville because it was the best compromise of athletics and engineering (my planned major). I'll be able to both swim at one of the top five best swim programs in the nation and study engineering at one of the better engineering schools in the nation. There are also paid co-ops within engineering that will set me up well after college. I also really like the team and coaches. The coaches are motivating and inspiring and the team is very close and driven to succeed. 
St. X has prepared me for college by always challenging me to succeed academically, and also inspiring me to be the best I can be in the pool.
Go Tigers!