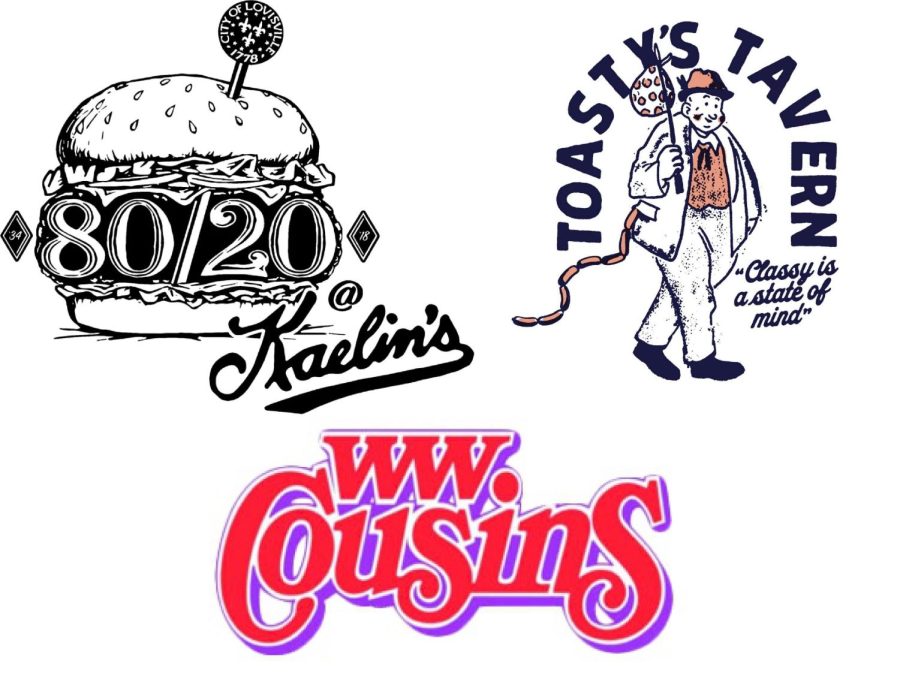 Local Burger Review: Kaelin's 80/20, Toasty's Tavern, and W.W. Cousins
December 3, 2021
Practically everyone has had burgers from McDonald's, Wendy's, and the other fast food chains at least several times in their lives. However, not as many people have visited their local burger joints here in the Louisville area. Considering Louisville was the home of the first cheeseburger, it's certainly a missed opportunity to not give a chance to all the local burgers out there. Today we'll be reviewing three local burger restaurants: 80/20 @ Kaelin's, Toasty's Tavern, and W.W. Cousins.
In this review, we will have five baseline categories, each with a maximum of ten points, the absolute perfect burger being a 50 on the scale, and something ten or lower being practically inedible. The criteria for each is found below:
Overall Flavor: Without isolating any particular element, how well did each individual element come together, and what was the flavor profile and overall tasting experience of the burger?
Patty Juiciness: Was the patty too juicy, not juicy enough, or did it hold the perfect amount of moisture?
Bun Quality: How effectively did the bun hold the patty, was it a good compliment to the overall sandwich, and was the quality of the bread itself up to par?
Pricing: Did you feel that the meal you paid for was worth every cent, or was it over/under priced?
Unique Element: What exactly distinguished this burger experience from any other ordinary one you've already had (tasty fries, exceptional presentation, special sauce, etc.)?
---
Let's dig in…
80/20 @ Kaelin's: 40/50 (Kegan)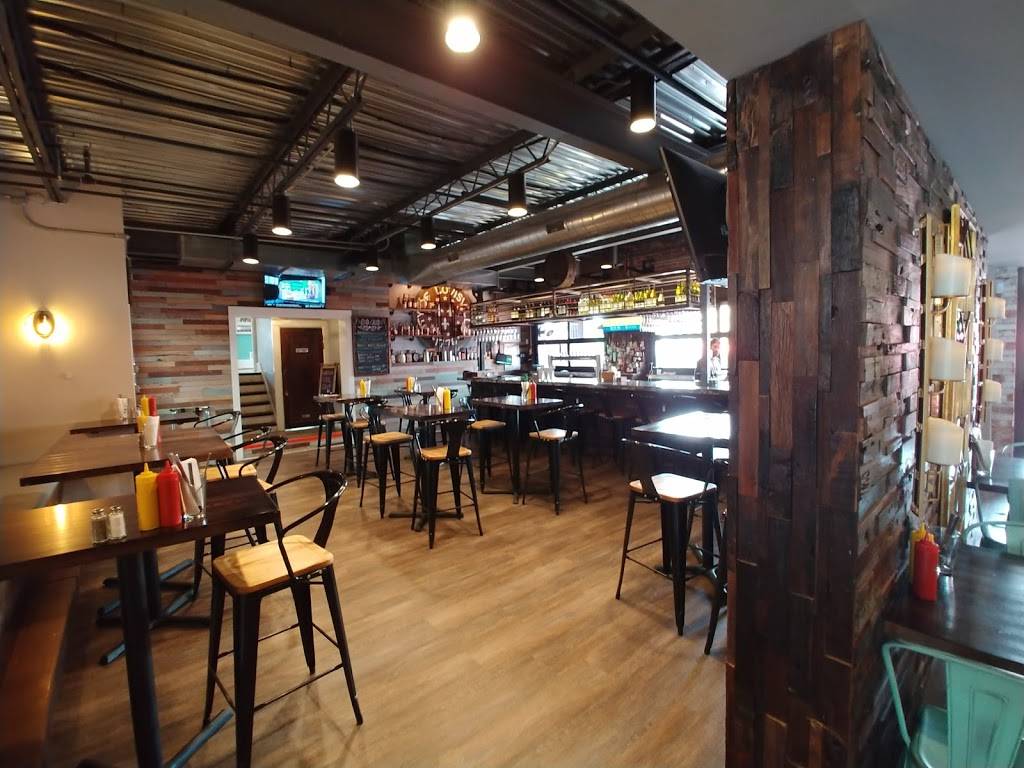 80/20 @ Kaelin's is an original burger restaurant that was founded in 1934 by a local couple, Carl and Margaret Kaelin. The restaurant is located across the street from St. Agnes Catholic Church. The owners of the restaurant today are Saint Xavier grads as well. Kaelin's provides a unique dining experience; you may either sit on the bottom or top floor. The waiters and waitresses greet you kindly and provide amazing service. Into the food rating, their burgers pack a punch. The burger I'll be reviewing is their signature 80/20 burger. At first glance, the burger looks like something you'd see in a commercial. On a special side note, they also have amazing cookies and cream milkshakes as well.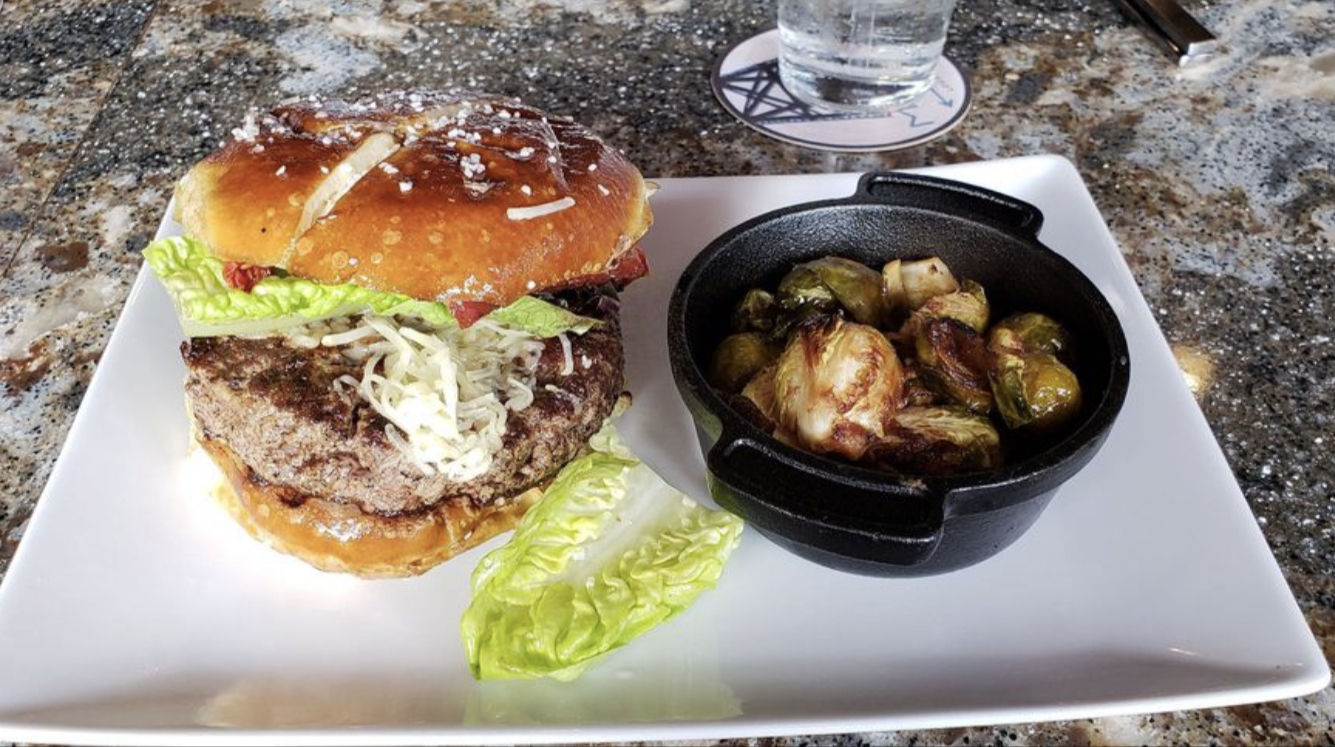 Overall Flavor: 8
The overall flavor of the burger was very good. Every part of the burger compliments each other very well; the way the melted cheese and the juicy patty mix followed by their sauce provided a very unique taste. Kaelin's has a very solid overall burger.
Patty Juiciness: 8
The patty juiciness was quite good; not too soggy and not too dry. I'd say the level is the juiciness was fairly average. It wasn't anything crazy, but it was still pretty good.
Bun Quality: 9
Kaelin's bun quality was different from most restaurants; they were very well-prepped and the perfect temperature. You can't help but smile after the first bite because you know you're about to eat a good burger.
Pricing: 7
As for the pricing, Kaelin's is a bit more on the expensive side, but if you have the money and are looking for a great meal, I'd highly recommend it. The prices could be a bit lower, but the food somewhat makes up for it.
Unique Element: 8
The burger itself is already unique, however what stands out the most is most certainly their 80/20 sauce. It provides a taste like no other and is quite delicious. It just mixes so well with the other aspects of the burger by packing flavor in every bite.
---
Toasty's Tavern: 40.5/50 (Reece)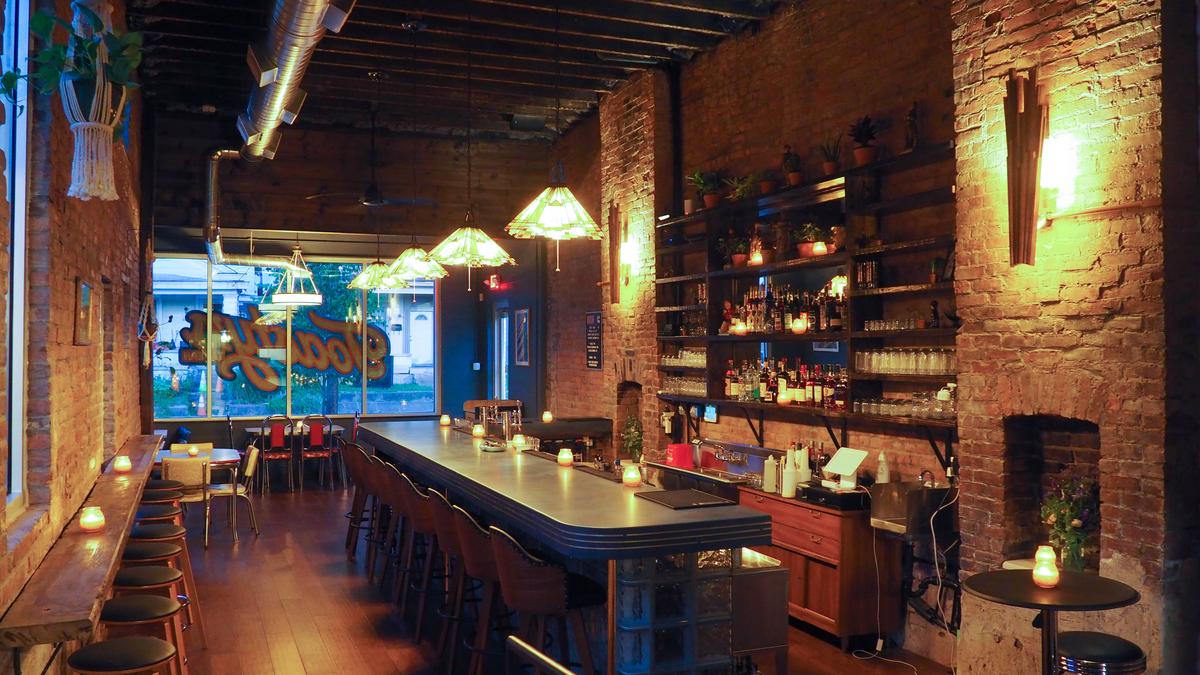 It's somewhat of a hole-in-the-wall spot, and if you don't look twice, you might even miss it. Toasty's can be found sandwiched between Germantown and Old Louisville. Regardless of the somewhat small location, Toasty's still pulls a rather formidable crowd. They have indoor and outdoor seating covered by a tent with picnic tables and both a heat lamp and fans — it's not too difficult to find a comfortable seat. Their sandwiches are in the smashed burger style with flat, crispy patties, and lightly crispy fries on the side. When I initially stepped into the restaurant, I wasn't certain whether I was waiting for a server to seat me, or if I needed to find my own seat, but in due time the server told me to grab a seat wherever I wanted. I picked a spot in the outdoor seating underneath the tent, filled up a cup of water at the nearby cooler they offered to the public, and eagerly waited to place my order. When the time came, I ordered their classic cheeseburger, doubled up on the patty, and got fries on the side. The burger that was presented to me looked absolutely fantastic, a beautiful sandwich dressed with lettuce, pickles, griddled onions, sharp American cheese, two pressed patties, and their special sauce, Toasty's Sauce. The fries that came with them were perfectly on par with the burger, I might go as far as to say they were just as good. They were also dusted with a light seasoning that was a touch salty, but left a sweet taste behind.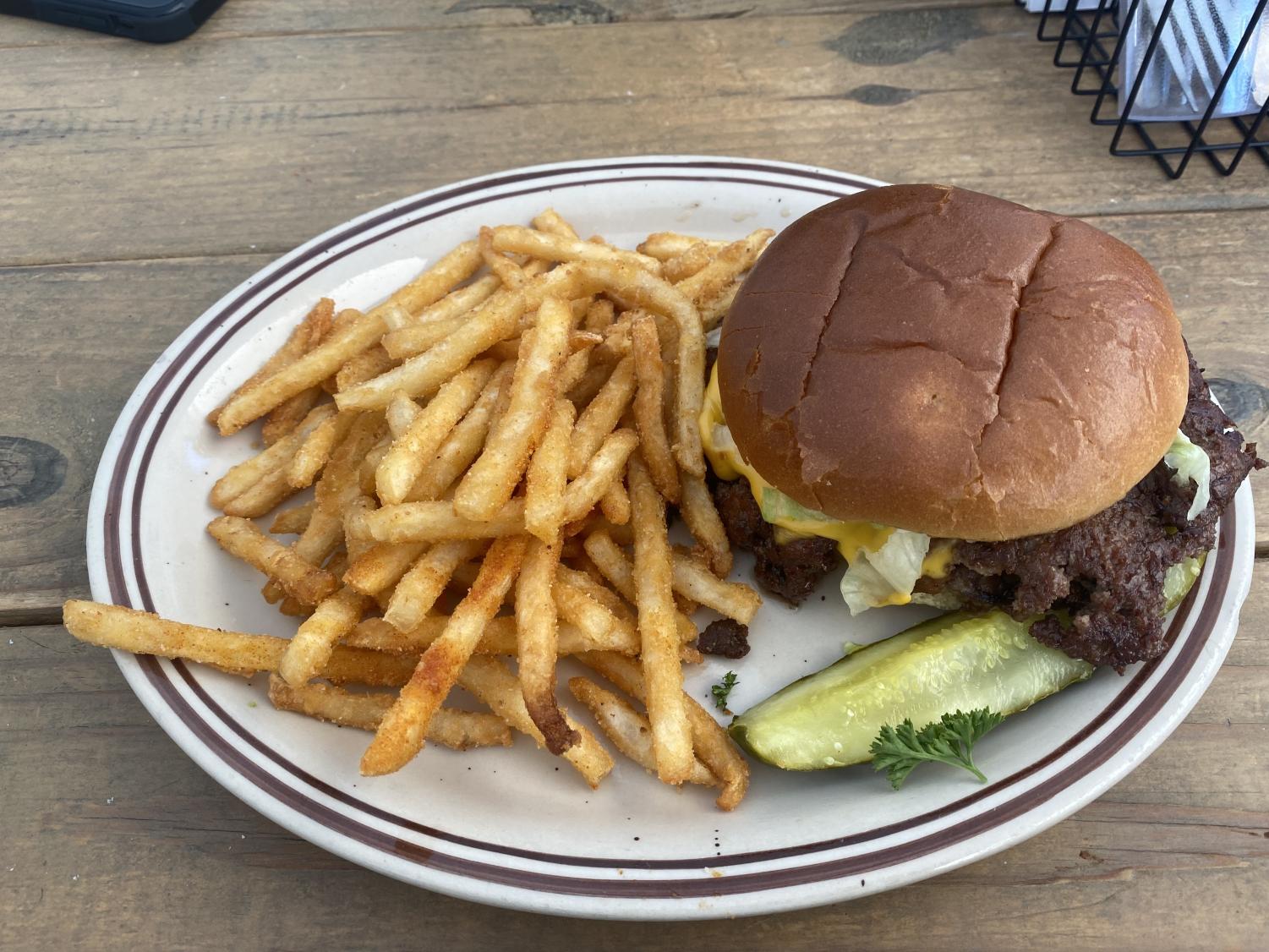 Overall Flavor: 9
Each individual part of the burger blended together perfectly to make for a delicious bite. However, the meat itself was much wider across than the bun itself, which caused for the first few bites to be pretty salty, but I definitely wasn't complaining. The sauce was also a great addition, and helped to counterbalance the savory meat and cheese.
Patty Juiciness: 8 
When you think of a smashed burger, a juicy patty certainly isn't what comes to mind. However, I think the meat itself retained moisture pretty well, and the generous amount of sauce assured that dryness would not be an issue.
Bun Quality: 7.5
My quarrel isn't so much with the taste of the bread itself, it was definitely decent and I don't have much to say about it, it is more of a criticism of the size of the bun. As previously mentioned, the meat overlapped the bun on all sides. While this didn't exactly create an issue with the flavor, I feel the large circumference of the patty definitely warranted a larger bun.
Pricing: 8
I've certainly paid more for a burger, but I've also paid less. At the end of the day, I don't regret any of the money I spent at Toasty's, it was a very satisfactory experience. However, it is slightly on the expensive side as far as burgers go, but still definitely worth it.
Unique Element: 8
The first thing that came to mind after my first taste of the sauce was the Big Mac sauce from McDonald's. While it definitely isn't identical, it is the most similar thing I can compare it to, and was basically just a higher quality version of it. The main difference between the two would have to be the richness of the Toasty's sauce, compared to a tangier approach on a Big Mac.
---
W.W. Cousins: 41/50 (Kegan)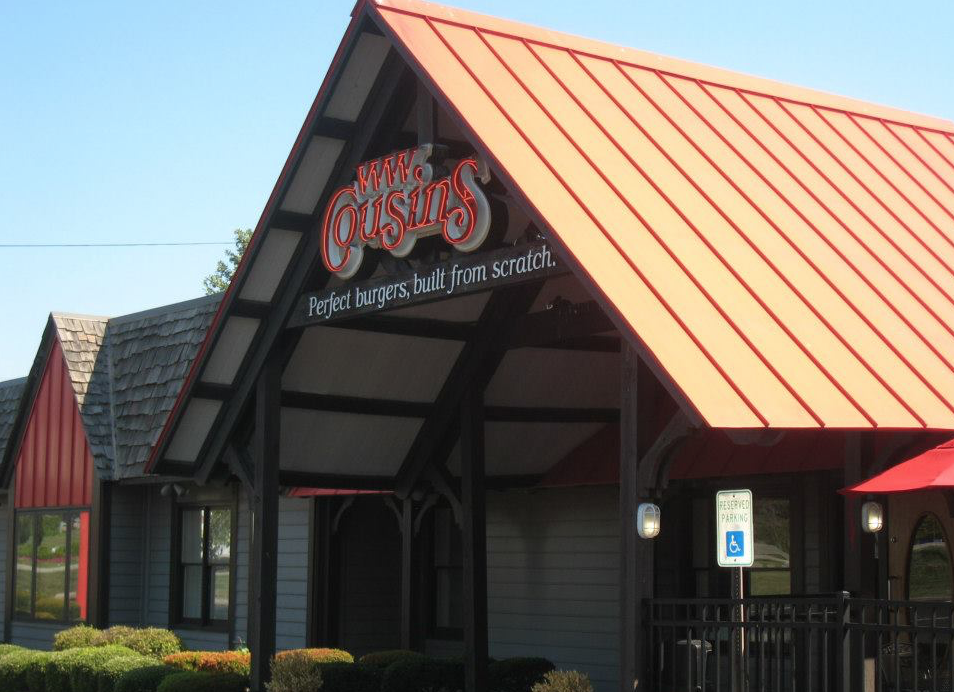 W.W. Cousins is another local burger restaurant here in Louisville. It's located near Baptist Health Hospital on Dupont Road, which isn't too far from St. X. The restaurant was founded by Crawford and Peyton Wells in 1983. The owners of W.W. Cousins are St. X alumni too. Into the actual dining experience, W.W. Cousins is one of my personal favorite Louisville burger joints, and most people would say the same, too. They have had recurring customers since the 80s, which is quite impressive. If you're from Louisville, there's a good chance you'll see at least one familiar face inside of W.W. Cousins. If you're not, however, most everyone there won't be opposed to making conversation. The burger I will be reviewing is their classic ⅓lb burger. When freshly served, the burger has a good smell and looks tasty. Their steak fries compliment the burger very well also.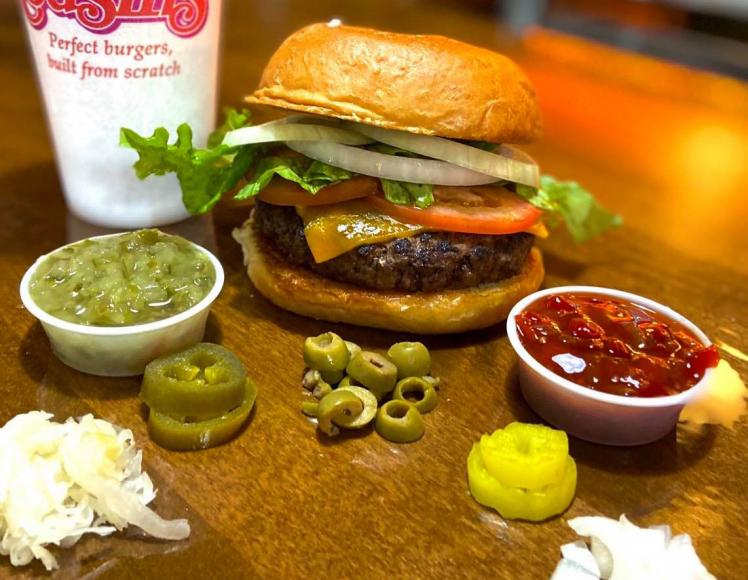 Overall Flavor: 9
The burgers' overall flavor was amazing. I'm not sure if the fact that I was hungry had anything to contribute to that matter, but it really packed a punch. The homestyle burger provided at W.W. Cousins hits the spot.
Patty Juiciness: 8
W.W. Cousins makes everything on their menu from scratch, which enhanced their burger quality astronomically compared to the average fast food chain. The juiciness was much better than some average McDonald's burger. I thoroughly enjoyed every bite of the burger.
Bun Quality: 7
The buns at W.W. Cousins have a nice taste and look good too. Their buns are much better than any fast food restaurant; however, when compared to the other restaurants on this list, they may not have the best buns of the three.
Pricing: 8
While eating at W.W. Cousins, most peoples meals don't exceed fifteen dollars. Considering how well-fed you feel after eating, I'd say that's very fair. The only bad thing about their pricing is that the difference between strictly getting the burgers versus getting the combo is a pretty big price jump. 
Unique Element: 9
I'd say the unique element of the W.W. Cousins burger is that you feel at home while eating it. The restaurant provides you with a relaxed feel and allows you to enjoy your burger how you wish to enjoy it. They also have a burger bar inside the restaurant so you get to add as many toppings to your burger as you'd like.