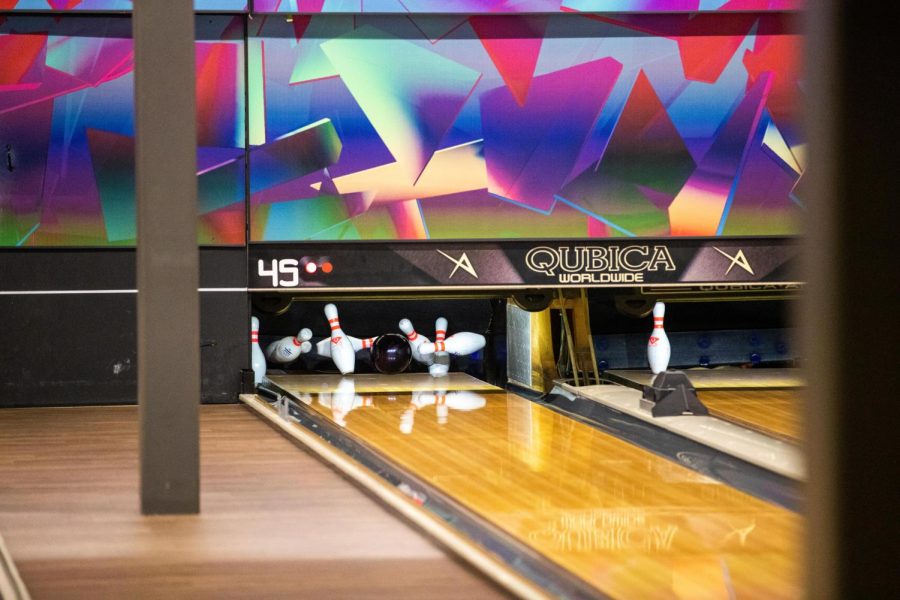 Bowling Season Gets Rolling
November 4, 2021
As the new season gets rolling, Saint Xavier's bowling team is working towards capturing its first state title. With strong teamwork and seasoned coaches, the Tigers feel that this team has what it takes. Last year alone, they were able to take fourth in the state tournament.
Of course, bowling is easier when you have a passion for it, and this is certainly the case for the members of the team. Weston Metts is a junior and is on the bowling team as well as the swim team and he relishes in the personal accountability and opportunities within the sport.
"I love that I control every part of my game," Metts said. "If I mess up and miss my spare, I always know that it was something that I did wrong, and I can work to fix that."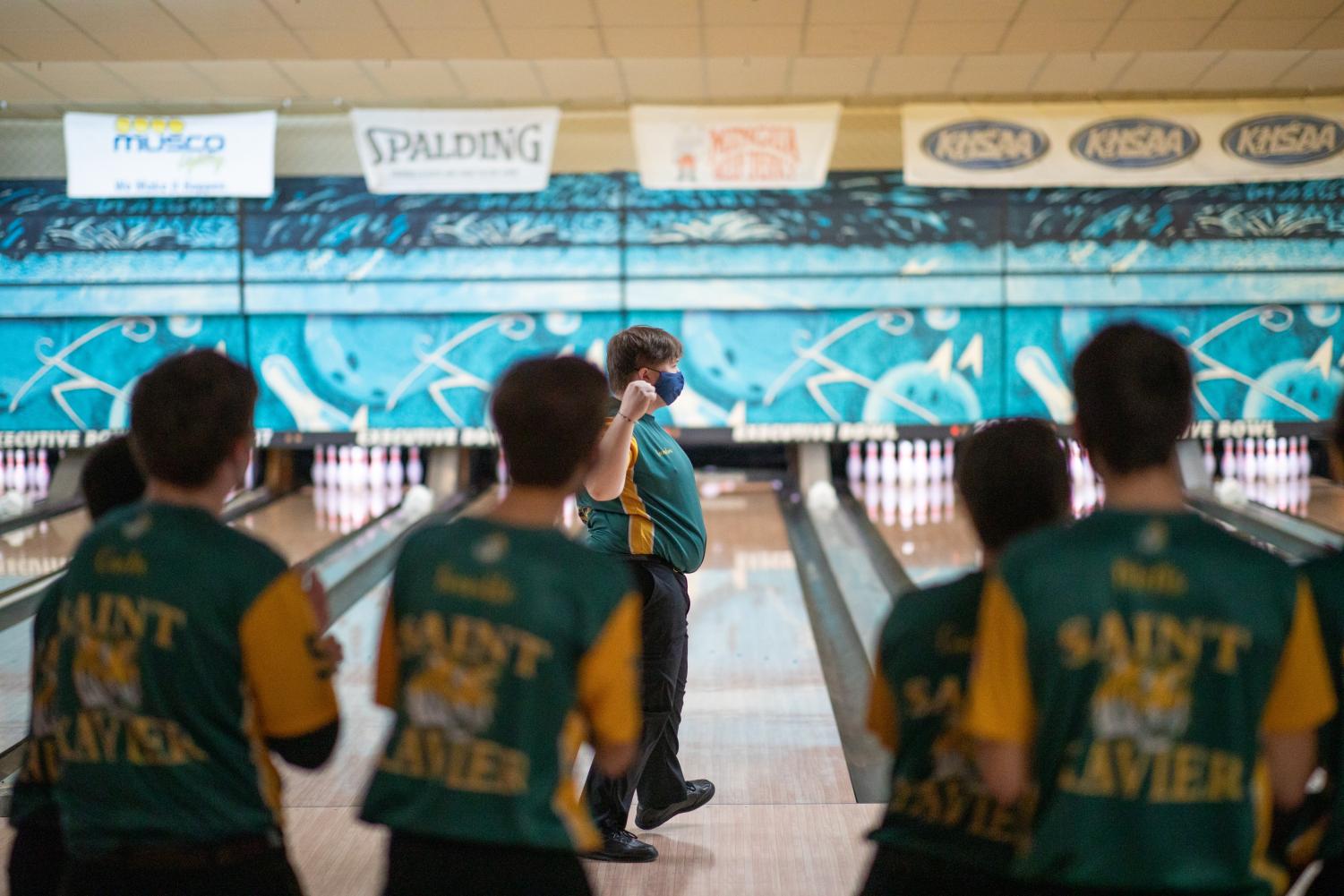 With passion often comes the desire to practice and sharpen one's skills, and our bowlers are no strangers to this. Landon Gaines, a junior, knows what it takes to get the very best out of his game and the time it takes to see improvement.
"We practice every day after school at King Pin Lanes from 3:30-5:00," Gaines said. "Practice consists of many different elements. This ranges from individual pin shots, different foot and ball placement strategies, ball speed, regular ten frame games, and team baker games."
Practice is designed to build belief in one's abilities, especially when playing a competitive sport. In order to win a state championship, the team first has to get in a championship state of mind. This year's group seems to know what needs to be done to get over the hump.
"Confidence, confidence, confidence. Last year, we got the closest in the state playoffs we've ever gotten compared to every other St. X bowling team, finishing fourth," Gaines said. "We aren't worried about anybody else but ourselves. If we can put the focus on our team development and personal progression, I believe this could very well be our year."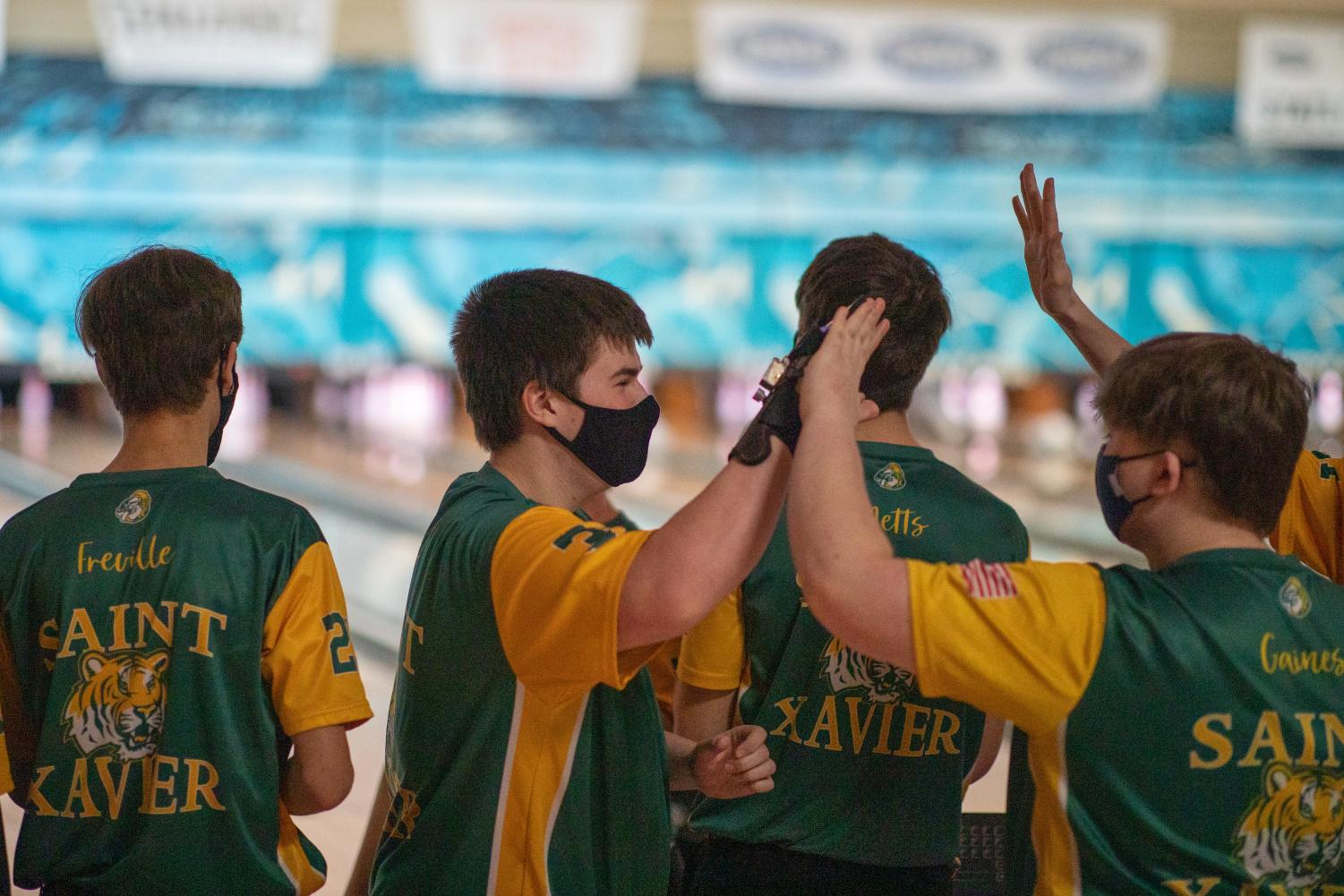 Jacob Sowders, a senior, grew up in a bowling family and has loved the sport for as long as he can remember. He feels good about his team's chances in his last go around.
"This year I see it being a good season since we have a lot of our guys from last year's team returning and we did take regionals and placed 4th in state last year," Sowders said. "I believe that we have a strong chance of taking regionals once again and getting that state title."
One thing is clear: the Tigers are in the right state of mind and are looking to keep on rolling.