Club Highlight: Ultimate Frisbee
October 25, 2021
Are you looking to get involved at St. X? Do you enjoy throwing frisbee? Well, the ultimate frisbee club is just for you. After reading this article, you'll have all the information you need to become a member.
The ultimate frisbee club is accessible to any St. X student. All that one has to do to play is just show up at the tiger statue by the football field on Fridays after school at three p.m. 
Ultimate frisbee isn't too difficult to grasp for any new players. The game revolves around trying to advance the frisbee into the opposing team's end zone to score. If the frisbee is passed to you, you aren't allowed to move until you pass it to somebody else. If you don't have the frisbee in hand, you're allowed to run to get open in an attempt to receive a pass.
Mr. Caudill has been a moderator of the club for six years. He not only coaches, but is an active player during the games as well; he seeks to help new players on and off the field.
"Players of any ability can have a good time," Caudill said. "The coaches can give pointers to help new players contribute and have a fun time."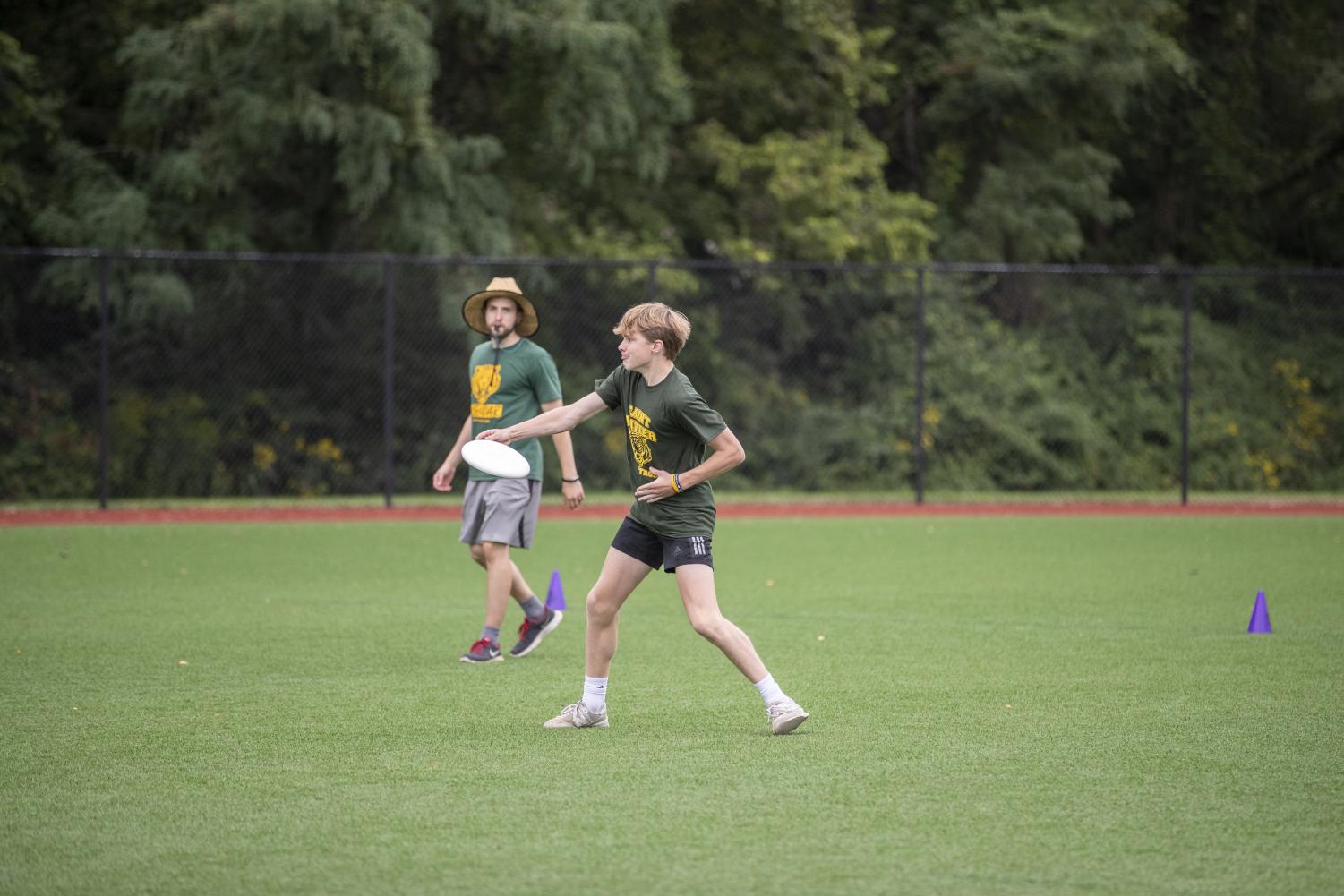 Jackson Needham, a senior leader in the club, is always looking for people to join.
"It's a great time to spend time with your friends after the school week ends," Needham said. "There's no commitment necessary so you can come and play whenever you want. It's one of the most awesome clubs at St. X".
(If you have any remaining questions about the club, feel free to contact either Mr. Caudill or Mr. Jefferson. You can reach them via email at [email protected] or [email protected])