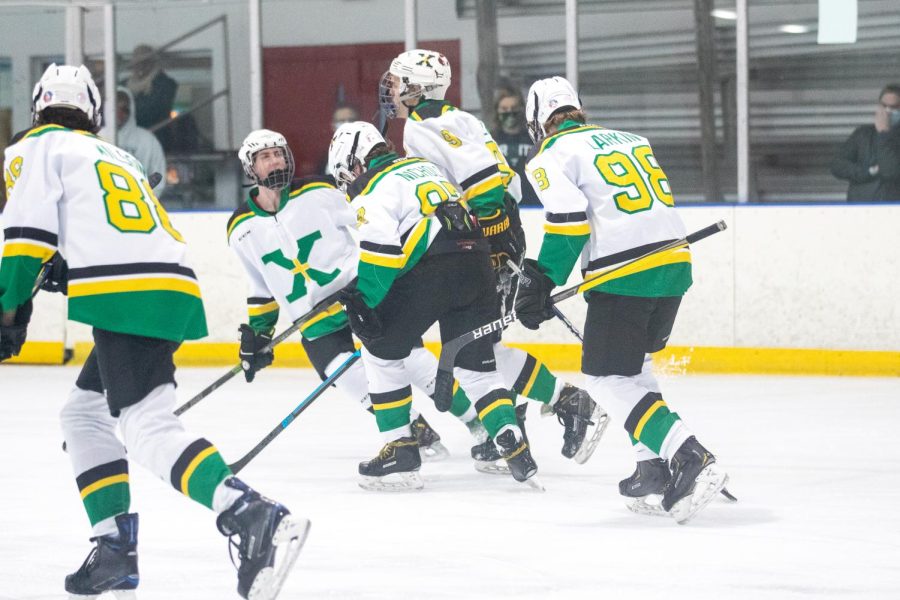 St. X Hockey Season Preview
October 28, 2021
The Saint Xavier hockey team is on a new level this year.  The style of play has shifted from a defensive focus of trying to keep the goals against less than ten into a new offensive threat.  
Two key components of this new offensive attack are Nick Beam and Henry Arnold, two freshmen who have played together for years before coming to X.  Being on the same line, their chemistry is unmatched.  Their shiftiness and handles allow them to skate with the puck untouched, and they seem to know where each other are without even looking.  This allows them to pass the puck around like the ice is a pinball machine until one of them finds the back of the net. Beam has already recorded eight points in three games, and Arnold is not far behind with six.
"Playing with Beam before high school was really fun because we got to play with each other on the ice four or more times a week, improving our chemistry and creating more and more great opportunities to become great hockey players," Arnold said.
Sophomore Andrew Larkin ended the last season with 35+ goals and was a huge factor to the team's success.  His dangles and shot accuracy make him a huge threat to the rest of the league this season. Although he is definitely a scorer, his personal goals have changed for this year. 
"My goal for this season is to have more assists by the end of it than goals," Larkin said. "I will achieve this by passing the puck more and looking for teammates, so they have more opportunities to score."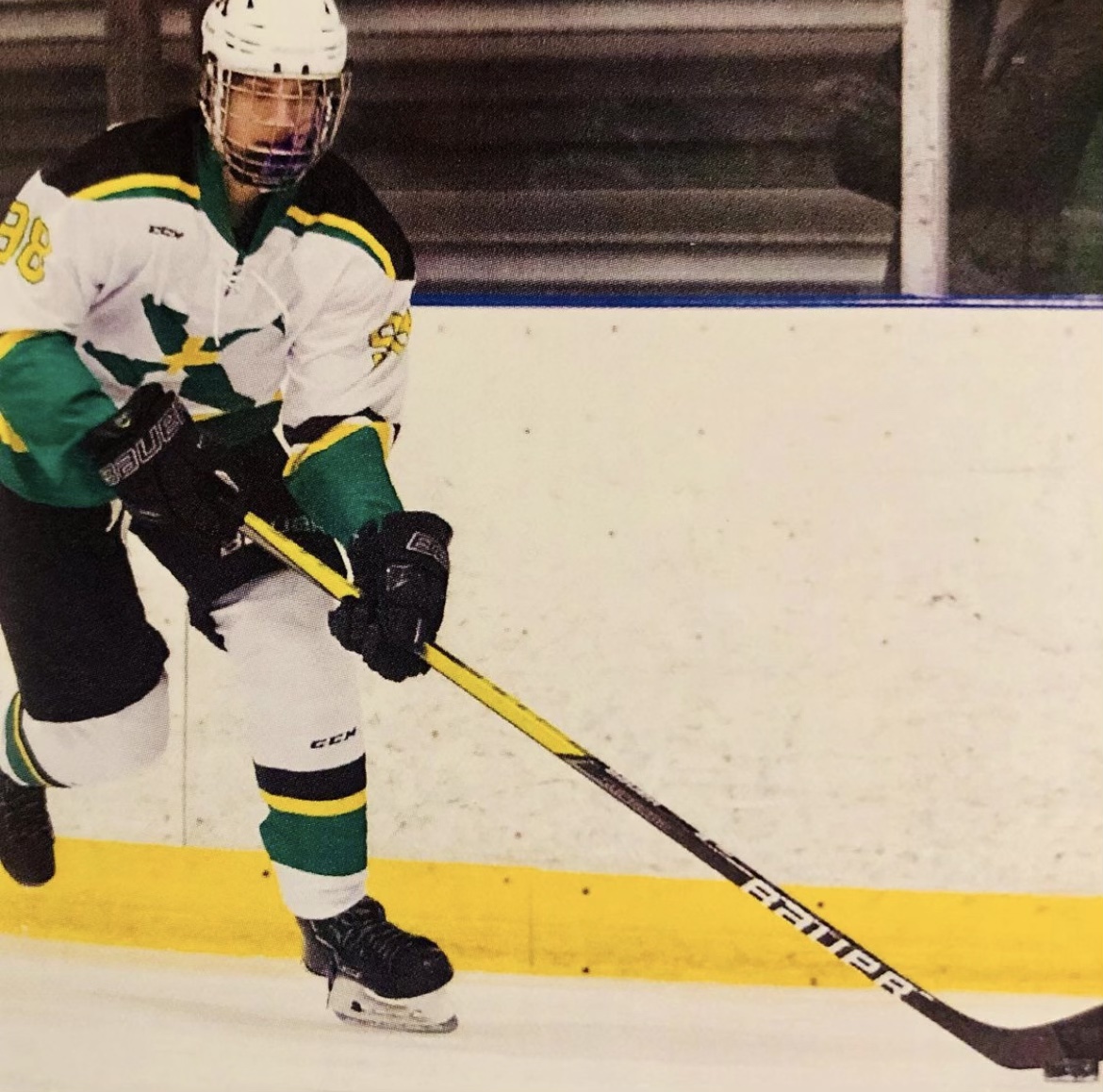 The team's former goalie, Alex Daniel, left after his junior season to play junior hockey in Boston.  Fortunately, sophomore Gavin Forrest stepped up and took his place on the team. Given the circumstances, he is doing very well. Allowing only one goal in his first ever game in the net, he is the only goalie in St. X Hockey history to win his debut.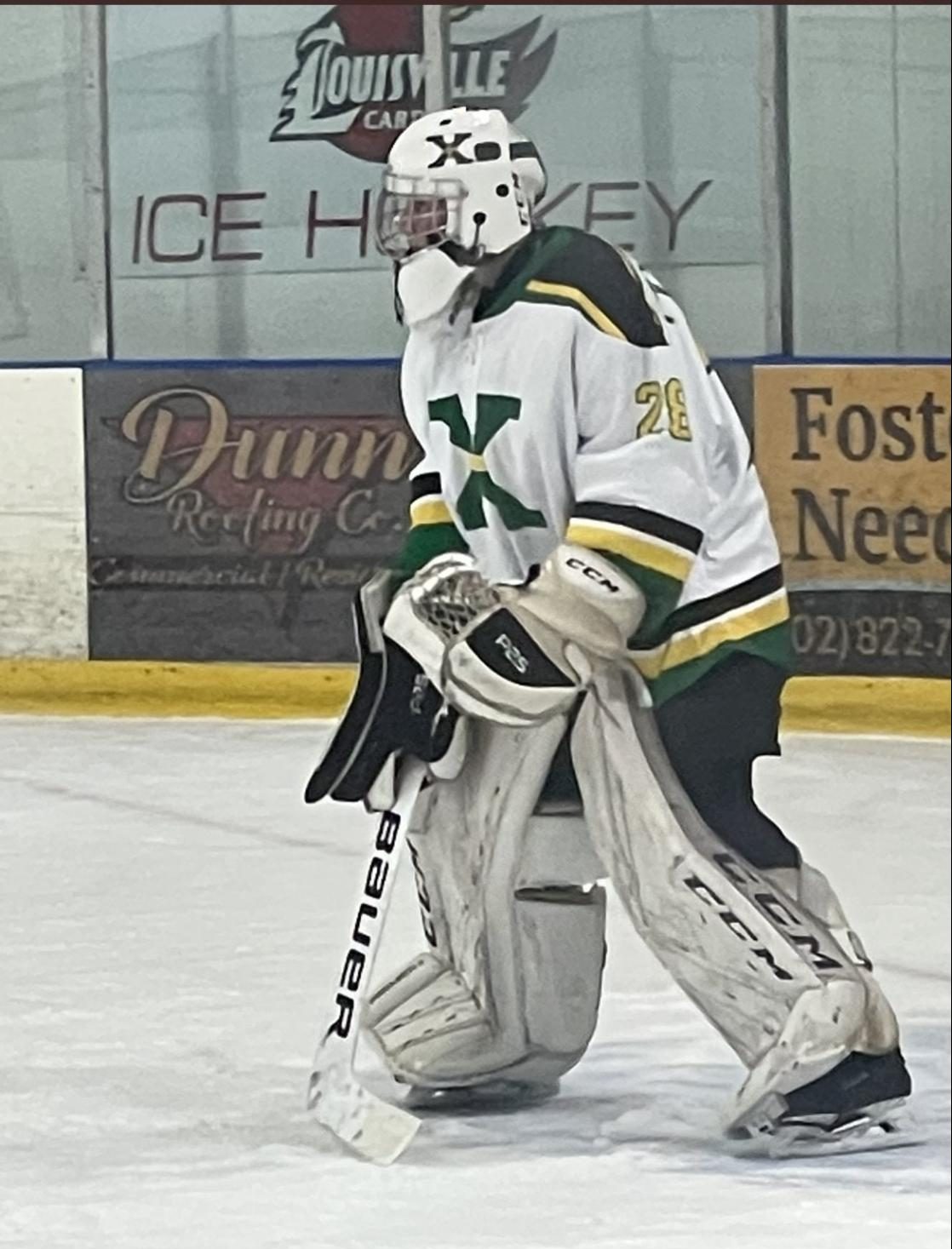 The team's captain, senior Nick Wilson, suffered from a dislocated and broken shoulder in the second game of the season, putting him out for several months.
All home games are played at Iceland Sports Complex and are free admission. The Ice Tigers schedule for the season: