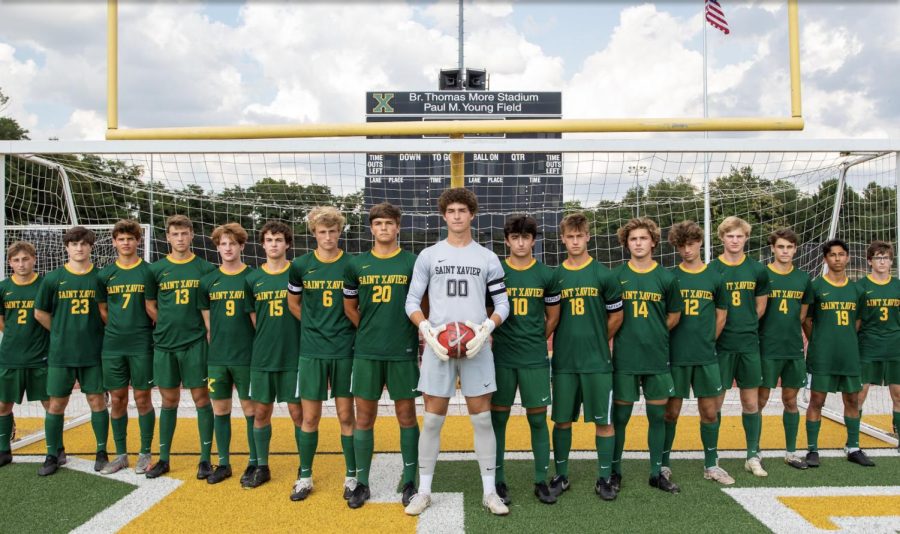 St. Xavier Soccer Starts Postseason Run
The Saint Xavier soccer team (13-5-3), looks to defend their state title as they head into the postseason.
October 6, 2021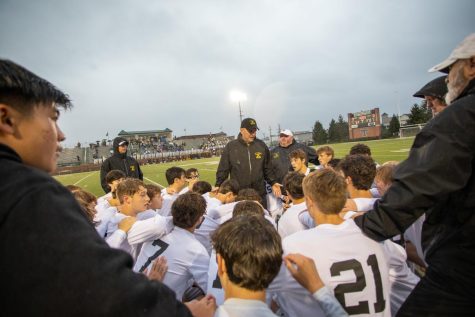 After a successful regular season, Coach Schulten's Tigers are seeking their 18th state title.
Despite losing last Friday to St. Ignatius, the top-ranked team in the nation, the Tigers are optimistic. They defeated Brown 3-0 in the opening round of the district tournament on Tuesday with goals by Mattingly, Miles and Shockley. St. X looks to stay focused and continue their postseason run.
Senior goalie and team captain Clayton Brooks has been a brick wall in the box. With the help of his defense, the Tigers have only allowed .94 goals per game through their first 21 games. He looks to continue his defensive lockdown in the backfield as the Tigers head into their final games.
"We are ready to go and work hard to capture another state title," Brooks said. "We are excited for the tournament and looking forward to the challenge."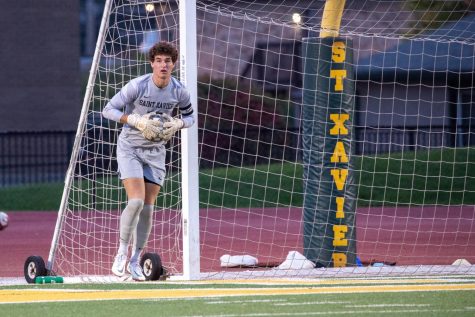 The Tigers are averaging scoring three goals per game, a very impressive statistic considering they are allowing less than one goal per game defensively. On paper, it looks like they have a solid chance at making it to and winning the state championship this year.
"The overall mood is really good and our optimism is pretty high," senior Eli Vap said. "We all know what we're here to do and we're not going to stop until we win another title."