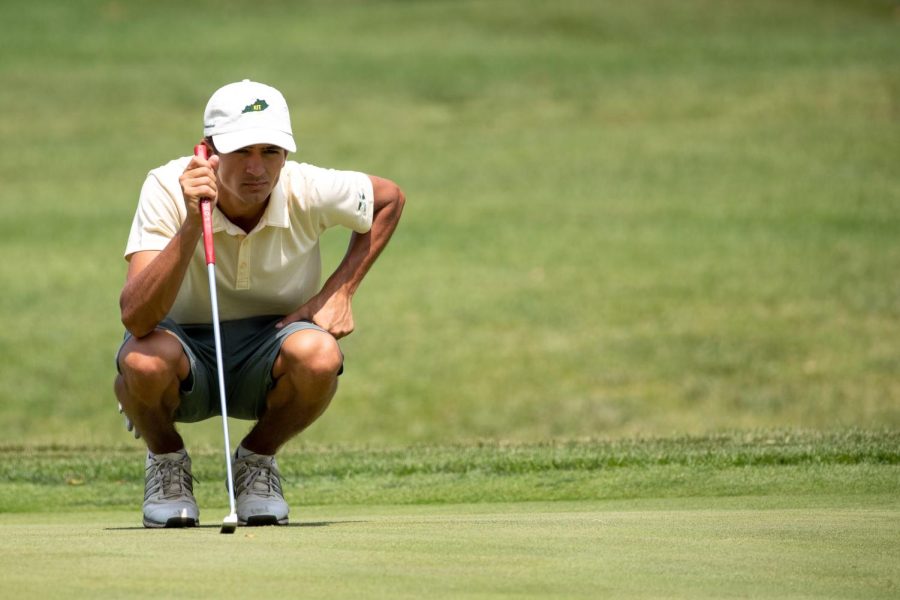 Senior Kash Albarado Qualifies for Golf State Championship
October 5, 2021
Senior Kash Albarado shot three under par at the regional tournament to secure his spot in the state tournament. Hoping to play at the collegiate level, winning state would help propel him to achieve his goal. 
"Believing in myself and trusting my game has gotten me to where I am," Albarado said.
The four-time varsity golfer expects an aggressive, winning performance at Bowling Green Country Club this Friday. He is hopeful to use his aggressive style to reach his goal score of five under par.
"I would describe my type of game as aggressive, but conservative when necessary," he said. "I have a great ability to hit the ball far despite my size."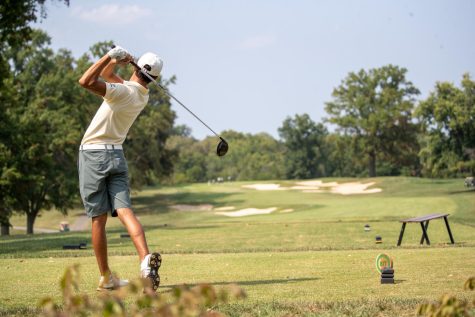 Albarado has experience on this particular championship course and has been preparing accordingly. "Bowling Green isn't a very long course and with a good tee ball on most of the holes will leave me with a wedge in my hand. Over the next week, I plan to really dial in my wedges," he said. "My wedges have been good, but they are going to be even better."
Albarado believes he has an opportunity to birdie any hole thanks to his improved putting game. Rolling in seven birdies at the regional tournament, he is feeling very confident on the greens. He plans to continue working on his putting stroke and line visualization before he hits the tee box on Friday.
Working with swing coaches Josh Synder and Mike Finney, Albarado has learned to believe in himself and trust his game, especially his mental approach.
"Focusing really hard on my mental game has really helped me get to where I am," Albarado said. "I have learned to be patient and not think my round is over after one bad hole." 
Prior to walking 18 holes for at least four hours, breakfast is a vital part of the formula. He plans to feast on some Chick-Fil-A to get his body prepared for the round. 
"Pre-round breakfast is going to be two Chick-Fil-A biscuits and some hash browns," he said. "Breakfast of a champion."
Albarado tees off at 8:39 a.m. EST on Friday, October 8 and the tournament ends for all participants on the following day. Expect to see him crushing the ball off the tee box to set up championship winning opportunities in Bowling Green.