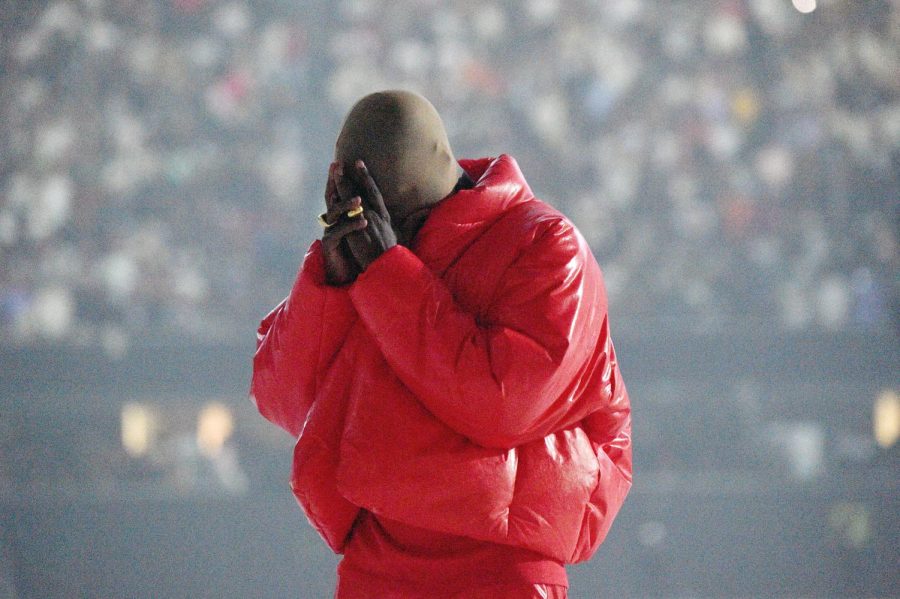 Album Review: Donda
September 30, 2021
After one year, three listening parties, and multiple delays, Kanye West's highly anticipated 10th studio album Donda is finally out.
Since Kanye's conversion to Christianity in 2019, he has completely rebranded his music. It isn't entirely new, however, as Kanye has always been religious and sometimes incorporated his faith into his music. All the way back to The College Dropout in 2004, one of the most popular tracks was titled "Jesus Walks".
Kanye is no stranger to the album delay; in fact, not a single one of his albums have ever released on time. When Donda didn't drop after the first listening party, fans were convinced he was going to pull a Yandhi and scrap the entire project. The album actually came out without Kanye's consent, as his label had to drop it for him because he was taking too long. Nevertheless, the wait was worth it.
One of the most standout songs is "Off the Grid" with Playboi Carti and Fivio Foreign. Kanye demonstrated his versatility on this track, rapping on a New York drill beat. No exaggeration — this song had some of Kanye's best bars that I've heard in a while. Even at this late stage in his career, he can change his flow and hang with new era rappers. Kanye also gave younger artists the chance to demonstrate their skills.
"Moon" is another fan-favorite track from the album, perfectly blending the vocals of Don Toliver and Kid Cudi. As a last-minute addition, Cudi ended up having one of the best verses on the album. The feel of the song perfectly fits Cudi and his melodic style of music. Putting Kanye and Kid Cudi on a song together makes it bound to be a classic, and this is one of their better collaborations.
"Hurricane" might be the most defining track from this album with the most notable features. The original version of the song was named "80 Degrees" and fans were upset when it got snubbed from Jesus Is King. The Weeknd sang one of his best verses yet, and in my opinion, outperformed Kanye. Lil Baby also switched the flow and delivered a solid and often overlooked feature on this album.

While I enjoyed the album a lot, there are still flaws, mainly regarding the album's length. A decent amount can be seen as filler or simply unnecessary, making some moments forgettable. This led to some parts of the album feeling unfinished.
Regardless of how people feel about Donda or Kanye, this is a groundbreaking album. Kanye continuously finds ways to innovate his music and step out of his comfort zone. Not only will Donda likely be one of the best rap albums of the year, but this new style of music is also positively influencing younger people into faith and Christianity.