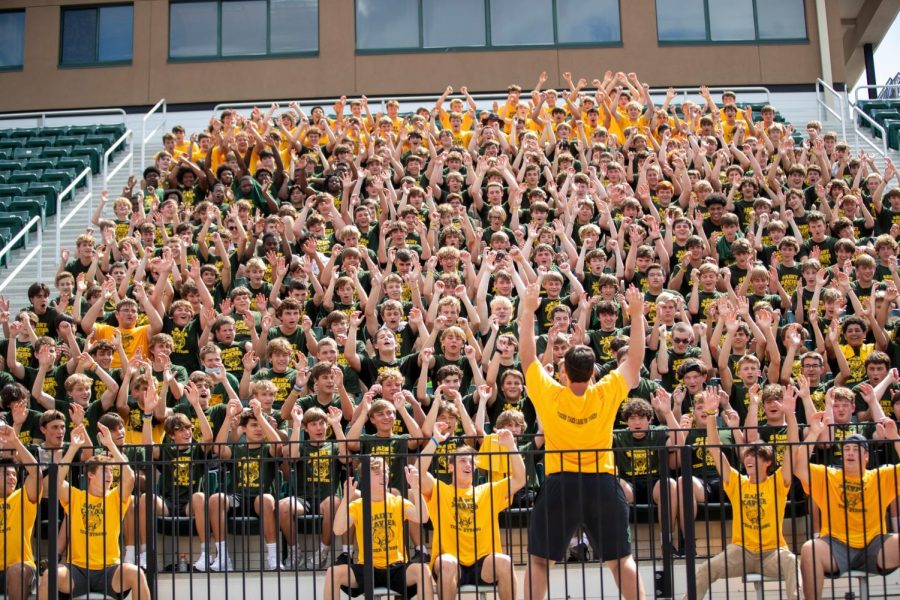 Class of '24 Builds Brotherhood at Tiger Strong
September 29, 2021
The COVID-19 pandemic stole countless things from students this past year, including picnics, festivals, full capacity sporting events, and very notably, Tiger Blast for the freshmen. This event has long been a tradition that builds camaraderie and brotherhood among the new class of Tigers.
As the world began opening up again, Coach Glaser, our Director of Activities, felt that it was unfair for these sophomores to be deprived of their Tiger Blast.
"Principal Sample and President Colistra wanted to make sure that this year we get back to the sense of community and brotherhood that is so vital," said Mr. Glaser. "Therefore, they felt it was necessary to do something early for the sophomore class, and they felt that a Tiger Blast type event would be a good way to do it."
With the help of the Admissions Office, he conceived the idea of Tiger Strong—the very first sophomore field day, and a gift to the class of '24 to make up for its absence during their freshman year. With the help of other teachers and junior leaders of St. X, the event held on Friday, Sept. 17, was a huge success.
"It was very successful because the sophomores responded the way we felt they would; they came together and enjoyed having their first chance to bond and as a class," added Mr. Glaser. "It was easy to see that this had been missing in their St. X experience."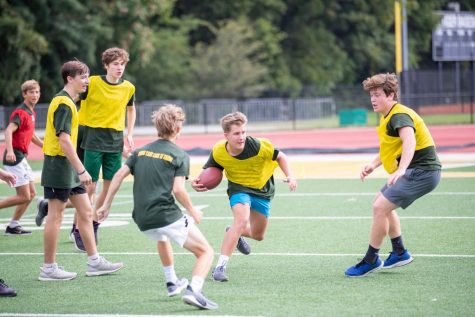 Tiger Strong included activities such as football, ultimate frisbee, soccer, kickball, and the "Rage Cage Initiation." Each station lasted about 40 minutes, and they were held on the football and baseball fields at St. X. The student response to the event has been resoundingly positive and appreciative.
"It was great that St. X was thoughtful enough to give our class the chance to enjoy the Tiger Blast experience that we missed," sophomore Luke Wright commented. "Competing, especially with my classmates, is always fun, and having the event made me feel that I was officially a St. X Tiger."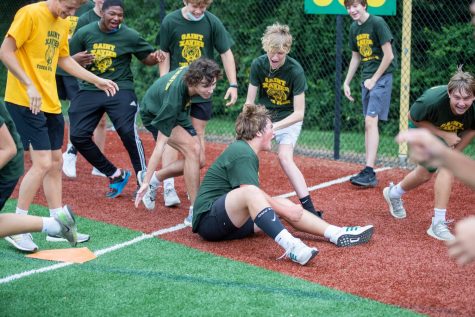 Sophomore Caleb Burt described Tiger Strong as, "a day where we were able to have fun, relax, get to know people we might not have known before, and most importantly, be ourselves."
The small adjustment of team leaders being juniors, as opposed to seniors as in previous years, allowed for many new bonds to form among these sophomores and the upperclassmen helping with the event.
"It was great getting to know some of the underclassmen, and being able to see them compete," said junior leader Teddy Meiers. "I tried to be inclusive to all, and I feel that I helped my group meld together as a class."